How Much Medical Travel Insurance Do I Need?
While travel exposes you to new sights and cultures, it can also bring challenges and difficulties when it comes to your health and well-being. If you're dreaming of traveling abroad, it can be helpful to consider the potential expenses associated with getting hurt or becoming seriously ill while in a foreign country.
Travel medical insurance can help offset those costs so you don't have to worry about wiping out your budget because of an unexpected medical emergency. Here's how health insurance for traveling abroad works:
What Is Travel Medical Insurance?
Travel medical insurance helps cover the cost of many emergency medical treatments during a trip. If you're traveling and have an unexpected illness, medical condition or injury that's covered by your travel medical insurance, you typically will be reimbursed up to the plan limits.
Generally, most domestic health insurance policies are not accepted abroad, so there is a benefit to purchasing travel medical insurance as a supplement to your health insurance coverage. The travel medical coverage is only valid while you're traveling.
The Benefits of Travel Medical Insurance
Investing in a travel medical insurance policy offers a number of benefits. Here are a few:
Peace of mind – Medical emergencies can happen without warning. It may provide some peace of mind knowing that your vacation budget won't be decimated by the cost of unexpected injuries and illnesses.
No need to delay care – With travel medical insurance, you can focus on getting the care or treatment you need right away, rather than delaying treatment until you've returned home.
Foreign language help – Unless you're fluent in the country's official language, communicating with medical personnel about your condition can be challenging. Your travel medical insurance provider can help facilitate emergency services so you can effectively have these conversations.
Without travel medical insurance, you'll be handling these unexpected expenses on your own. At best, that could put a dent in your vacation budget, and, at worst, it could put you heavily into debt or put your health at risk.
How Does Travel Medical Insurance Differ from My Health Insurance?
Travel medical insurance is different from your health insurance because travel medical insurance is a supplemental policy that helps protect you while you're traveling. It's only valid for the length of your trip and is meant to supplement your health insurance when you're out of network.
If you suffer a medical emergency while you're on your trip, your health insurance policy may not cover the cost of the treatment and services you receive. Even if you travel within the United States, your policy may not provide coverage out of network.
Travel medical insurance can help fill in the gaps while also providing additional coverage to help keep you safe and healthy on your trip.
Do I Need Travel Insurance if I Have Health Insurance?
One common misconception about travel medical insurance is that it's unnecessary if you have any form of health insurance.
Remember, many health insurance policies are only valid in network and within the United States. If you're traveling to a foreign country, or even traveling within the United States but out of your provider's network, another health system may not accept your insurance.
What Is Covered by Travel Medical Insurance?
Travel medical insurance covers many emergencies, but it is not meant to be used for preventive treatments or regular medical care. It's used to cover emergencies such as:
Broken bones
Heart attacks
Strokes
Emergency dental procedures
Medical evacuations
Emergency transport
Emergency repatriation
Anything that constitutes a medical emergency and forces you to seek treatment while you're on your trip typically should be covered by a comprehensive travel medical insurance policy. If you're going to a doctor for a routine checkup, you'll be required to pay out of pocket or submit a claim to your health insurance provider.
Who Needs Travel Medical Insurance?
Purchasing health insurance for traveling abroad is a simple way to save money in an emergency, and anyone can benefit from the coverage.
If you're traveling to a country in which your health insurance provider doesn't provide coverage, buying travel medical insurance is a must. If your insurance provider will cover healthcare costs in the country you're traveling to, buying coverage can still help lower your expenses and reduce potential out-of-network costs for any emergencies that may arise.
This is also the case if you're traveling on a cruise ship. Typically, you'll be able to receive some medical care onboard the ship and should be able to use your health insurance to cover those costs. But if your injuries require transfer to a medical facility on shore, a travel medical insurance policy can be useful.
You may also want to research the country you're planning to visit in order to learn whether you'll need travel medical insurance. Some countries, including Aruba, Costa Rica, French Polynesia, St. Maarten, Turks and Caicos and United Arab Emirates, may require you to show proof of travel medical insurance prior to entering their country1.
How Much Does Travel Medical Insurance Cost?
When you're covering the cost of a vacation, the thought of paying for health insurance during international travel may seem like an unnecessary expense. Fortunately, travel medical insurance is typically very affordable.
Policies average between $40 and $80. Keep in mind that higher coverage limits and longer coverage terms typically increase the cost of the policy.
How to Choose Medical Travel Insurance
Purchasing a quality travel medical insurance plan is an excellent way to help protect yourself from unexpected medical costs while you're traveling abroad. Look for an insurance provider that offers you the types of coverage and coverage limits you need, so you can focus on the enjoyable experiences of your trip.
Travel protection is offered from our trusted partner, Travel Insured International* — a leading travel insurance provider offering domestic and international trip protection, products and services. Learn more about travel insurance.
Sources:
1https://www.frommers.com/tips/entry-requirements-customs/some-countries-require-proof-of-medical-insurance-now-how-to-get-it
More Prepare and Prevent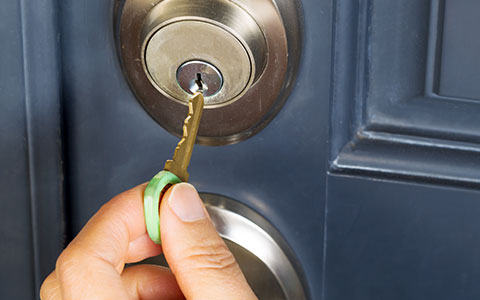 Protect your home from theft and damage while you are away on vacation.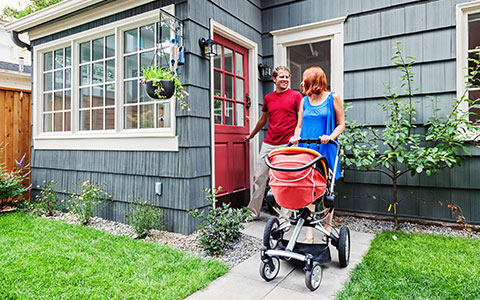 Follow this quick 3-minute home security checklist before you leave your house each day to help prevent break-ins.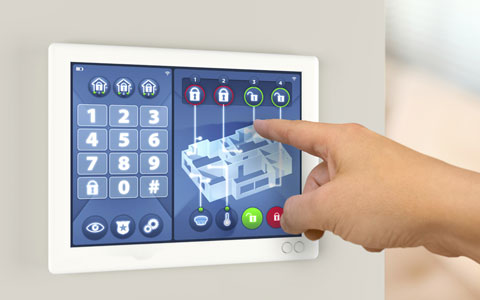 Smart alarm technology allows new, user-friendly ways to help protect your home. Learn about the benefits and potential issues of smart alarm systems.