Where Are They Now?
Over the past decade, Travelers EDGE graduates have gone on to build careers in the insurance and financial services industry, many of them here at Travelers.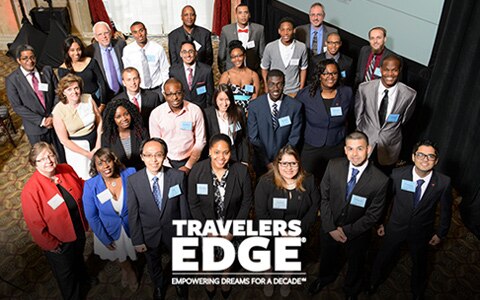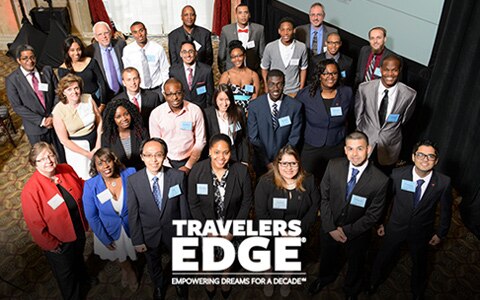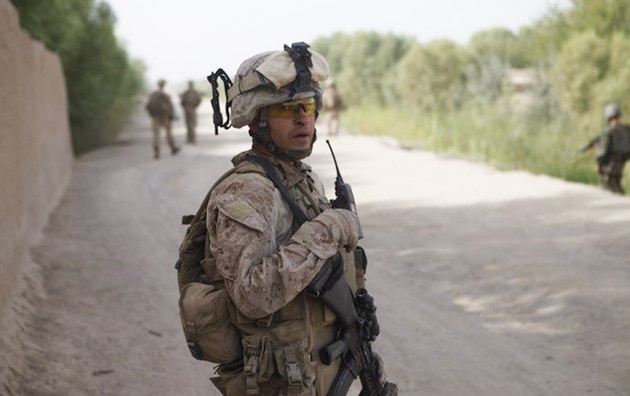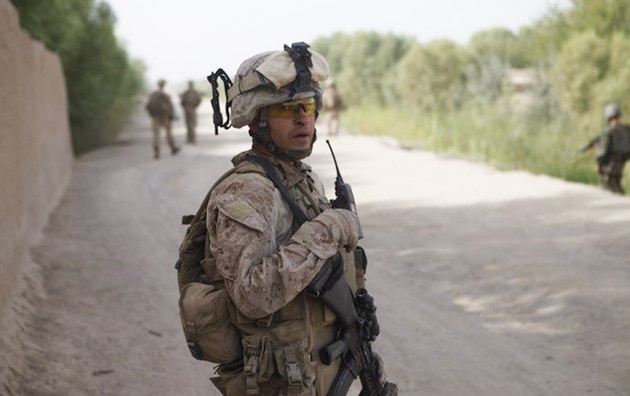 A Long Way From Afghanistan
After losing a limb while serving in the Marines in Afghanistan, Manny Jimenez spent two years recovering in a hospital. Now, as a Travelers EDGE Scholar, Jimenez credits the program with helping him adapt to the ever changing needs of the workforce.
Building Connections Through Mentoring
For many Travelers EDGE® scholars, a career in the insurance and financial services field was never considered a possibility until they joined the program. So being paired up with a mentor in the field can help answer career questions, open doors and push scholars to set new personal and professional goals. And for many Travelers EDGE graduates, completing the program marks the chance to begin a new role as a mentor.