Thriving Neighborhoods
Ensuring the vitality and resilience of the communities where we live and work is a priority for Travelers. We help to foster thriving neighborhoods by supporting economic development and community programs that help families live safely, find employment and better prepare for natural disasters.
What Our Funding Supports
Accessible, Safe Housing. We support organizations and programs that provide permanent housing to create safe, stable neighborhoods in low- and mixed-income communities. 
Successful Small Businesses. We fund organizations that develop economic vitality and create and retain wealth in low-income and underserved neighborhoods and communities by assisting the creation and growth of small businesses, with an emphasis on women-, minority- and veteran-owned businesses.
Resilient Communities. We support organizations that show leadership in disaster preparation, response and recovery specifically targeted to low-income and limited-asset communities.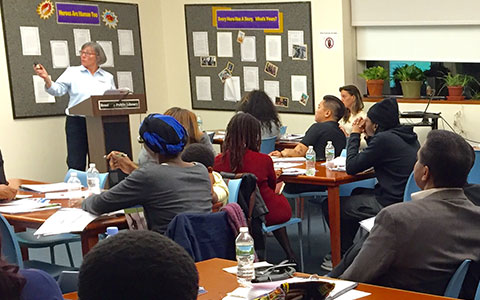 The Travelers Small Business Risk Education program is giving women, minority and veteran entrepreneurs the support and insights they need as they pursue the American dream.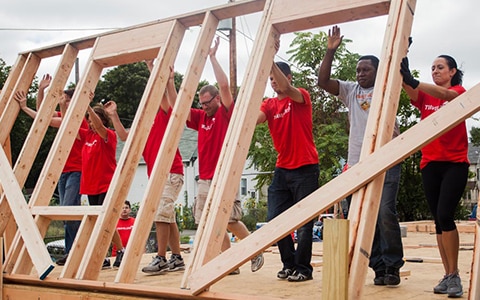 Working with Habitat for Humanity® and IBHS, Travelers is helping construct affordable, FORTIFIED homes that are better able to withstand disasters.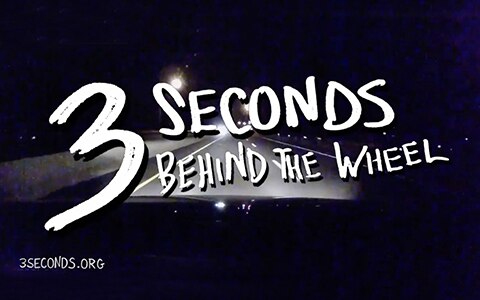 Every driver, passenger and pedestrian has a role in changing distracted driving behavior to ensure safer roads and communities.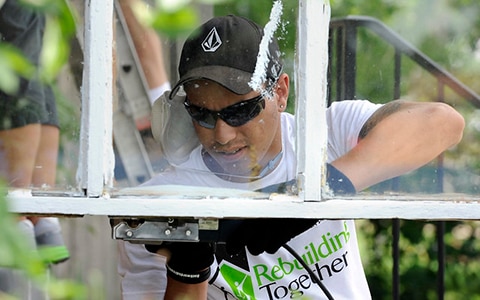 Travelers fosters more resilient communities by recognizing organizations that show leadership in disaster preparation, response and recovery.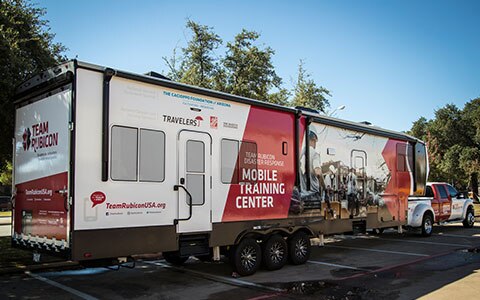 We are the exclusive insurance sponsor of Team Rubicon's Mobile Training Center, which prepares volunteers to respond to natural disasters.
Apply for Funding
Travelers and the Travelers Foundation primarily support initiatives in Travelers' key cities of Hartford, Connecticut and St. Paul, Minnesota. To determine eligibility for funding, please read the complete Giving Guidelines that apply to all charitable corporate and foundation contributions made by Travelers.
Learn more