Team Rubicon Partnership


Team Rubicon, a nonprofit organization, unites the skills and experiences of military veterans with first responders to rapidly deploy emergency response teams after disasters, all while providing veterans with a new sense of purpose, community and identity.

Our relationship with Team Rubicon dates to 2015, when Travelers recognized Team Rubicon with the first Travelers Excellence in Community Resilience Award. The relationship continued when, in 2016, Travelers began a three-year, $1 million commitment as the exclusive insurance sponsor of Team Rubicon's Mobile Training Center.
In 2019, we renewed our support for the Mobile Training Center through 2021 with an additional $1 million in support. From 2017 to 2019, the Mobile Training Center visited nearly 100 cities, including stops at Travelers offices in Braintree (Massachusetts), Denver, Hartford and St. Louis; interacted with more than 7,500 people; and trained more than 2,000 members in nearly 200 courses, including core operations, damage assessment and instructor training.
Due to the COVID-19 pandemic, outside of disaster response, the Mobile Training Center continued virtual trainings in 2021. More than 15,500 community members engaged in more than 41,000 virtual training courses and completed more than 34,700 hours of training. In 2021, the Mobile Training Center also provided training to 310 volunteers across the nation through Disaster Training Camps in Georgia, Texas and California. In 2021, the Mobile Training Center also rapidly responded to Hurricane Ida and the Kentucky tornados, providing just in time training for over 200 volunteers to immediately assist survivors with necessary home repairs.
In 2018, Travelers provided funding for Team Rubicon to begin piloting a response model aimed at low-attention disasters—that is, devastating weather events that affect communities but are not large enough in scale to draw the attention of government, media or philanthropic organizations. Team Rubicon is a nonprofit organization that unites the skills and experiences of military veterans with first responders to rapidly deploy emergency response teams after disasters. Team Rubicon is committed to building its capacity for incorporating FORTIFIED standards into its rebuilding program. Since then, Travelers has provided $1 million in grant funding for the low-attention disaster rebuild program. This funding helped Team Rubicon in its efforts to rebuild 116 homes in Houston, 60% of which were built to a FORTIFIED standard; 502 roofs in Puerto Rico, 90% of which were FORTIFIED; and 40 homes in Florida. As of December 2021, Team Rubicon has completed the rebuilding of 23 homes for approximately 51 family members, and 17 of these homes were built to FORTIFIED standards. Homes continue to be rebuilt in areas of Houston, Texas, impacted by Hurricane Harvey, as well as communities impacted by low-attention disasters in Texas (Orange), Alabama (Selma), Alaska (Haines) and Louisiana (Calcasieu Parish).
More Community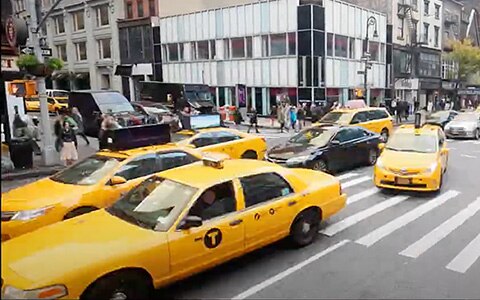 Travelers is dedicated to encouraging all drivers and passengers to set positive examples behind the wheel and help change attitudes about driving habits.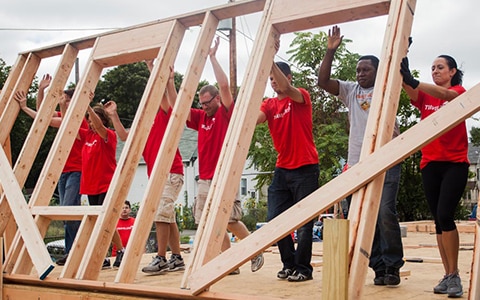 Working with multiple nonprofit partners, Travelers is helping construct affordable, FORTIFIEDTM homes that are better able to withstand disasters.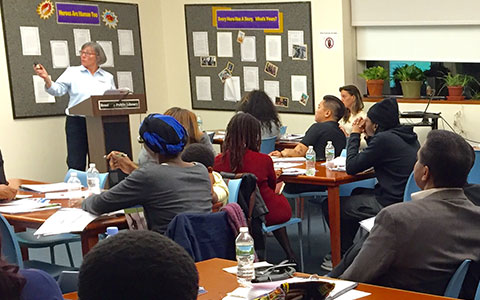 The Travelers Small Business Risk Education program is giving women, minority and veteran entrepreneurs the support and insights they need as they pursue the American dream.