Transactional Risk Insurance
When entering a business acquisition, both buyer and seller want to make sure that there is a solid contract or acquisition agreement in place. Insurance can be used as a tool to help bridge a negotiation gap or replace an indemnity arrangement, add protection against certain risks and allow a transaction to progress on track.
What Is Transactional Risk Insurance?
Transactional Risk Insurance is designed to help mitigate risk for both the buyer and seller in an acquisition. This insurance product helps protect both parties in a transaction against financial losses stemming from breaches or inaccuracies in the seller's representations and warranties made in an acquisition agreement. 
These risks are specific to mergers and acquisitions and simply aren't covered in other types of insurance. Having transactional risk insurance can help protect clients in a deal, and it can also be key to a successful proposal or winning bid.
Travelers' Transactional Risk Insurance is administered by ASQ Underwriting through an exclusive program management agreement to offer state-of-the-art, customized transactional insurance coverage. Transactional Risk Insurance policies written by ASQ are 100% backed by Travelers, and claims are handled by Travelers' in-house Transactional Liability Claim professionals.
What Is ASQ?
ASQ is a managing general underwriter providing transactional risk products, including representations and warranties insurance, tax insurance and contingent risk insurance. ASQ and Travelers are dedicated to providing 24/7 customer service, proactive claim handling and customized risk transfer solutions.
With more than 100 years of combined mergers and acquisitions, legal and insurance experience, ASQ's insurance professionals have underwritten thousands of transactional risk policies and can help mitigate execution risk for the deal parties.
Make sure your clients are protected in their next merger, acquisition or other sizable business deal with Transactional Risk Insurance. 
Of the three core products within Transactional Risk Insurance, Representations and Warranties Insurance (RWI) is the most purchased coverage. 
Contact ASQ to learn more. 
Why Do You Need Representations and Warranties Insurance (RWI)? 
Buyer Benefits
Provides more protection than a traditional seller indemnity.
Helps protect relationships by avoiding litigation in the event of a breach of representations.
Bridges contract negotiation between the buyer and seller.
Helps reduce credit risk for the buyer to collect on breach claims, given strong insurance carrier balance sheet.
Distinguishes the buyer's bid in auction.
Offers indemnity where none would otherwise exist (e.g., taking a public company private).
Encourages efficient claims resolution.
Seller Benefits
Allows for less money dormant in escrow (e.g., a traditional indemnity is 10% of the purchase price).
Provides a clean exit, allowing greater distribution to selling partners at closing.
Bridges a negotiation impasse.
Backstops a negotiated indemnity.
Helps protect minority investors.
What Are Transactional Risks? 
Transactional risks are exposures that business entities face when conducting business deals. Examples of losses that may be covered under an RWI policy include breaches of the seller's representations stemming from:*
Errors in preparing financial statements.
Noncompliance with laws.
Lost or altered customer and supplier contracts.
Undisclosed liabilities.
Labor disputes.
Condition of buildings and major equipment.
Environmental problems.
Transactional Liability coverage is available on a non-admitted basis and may be accessed only through a surplus lines licensee. If you are an agent and would like to learn more about this product, please contact ASQ. 
*Policies provide coverage only if a seller made a relevant representation in the final purchase agreement and the RWI policy was written to provide coverage for a breach of such representation.
Related Products & Solutions
Policies that fit your unique responsibilities and exposures – whether you're a private, public, nonprofit or a financial institution.
D&O Liability insurance helps cover defense costs, awards and settlements arising out of an actual or alleged wrongful act, including lawsuits brought against an organization's board of directors and/or officers.
We understand the complexity of cyber threats and have cyber liability insurance solutions to help protect your business assets.
Insights & Expertise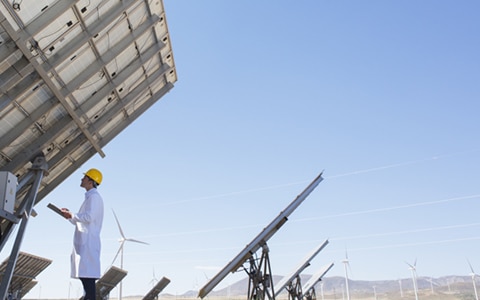 Predictive maintenance and IoT can help keep wind and solar installations operational, but preventive maintenance also remains important for the renewable energy industry.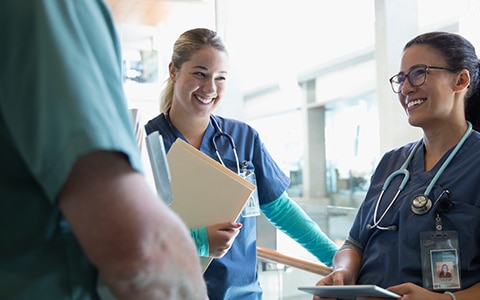 Healthcare employees in their first year on the job may be at greater risk of workplace injuries, according to recent data from Travelers Insurance.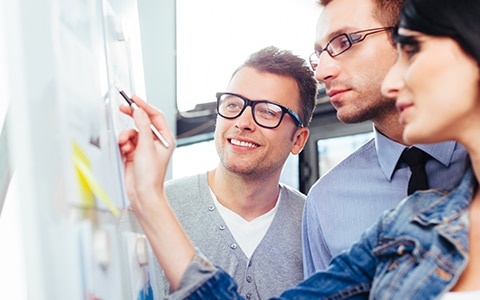 Learn why a comprehensive business continuity plan is a critical part of any comprehensive disaster recovery strategy.