Energy Insurance
The energy sector is critical to our economy and well-being. Energy companies of all types – from innovative oil and gas companies driving most of today's production, to the rapidly expanding renewables sector – play a role in the transition to a more sustainable future. That's why Travelers offers a mix of energy insurance products and services that continually evolve to help support and advance this dynamic market – now and for the future.


More than 30 years protecting energy companies that do the hard work of keeping the lights on.
Specialized coverage solutions tailored to both traditional and renewable energy customers to help with the transition to a sustainable future.
Risk Control Energy specialists, who conduct more than 2000 customer consultations annually and deliver actionable advice on managing risks.
Dedicated Energy Claim teams with deep jurisdiction-specific experience to resolve complex claims.
Travelers Syndicate 5000 extends the global reach of our energy capabilities.
Scientists at our nationally accredited Forensics Laboratory identify the root cause of damage, ranging from structural defects to fire and technology failure.
Renewable Energy
Travelers is an industry leader with deep expertise in the renewable energy industry. We offer a full range of specialized coverage options designed to address the unique risks facing the spectrum of renewable energy businesses. From wind and solar to bioenergy and more, Travelers is committed to supporting the growing alternative energy industry and a sustainable approach to protecting the environment.
Learn more about Travelers renewable energy insurance
Traditional Energy
Traditional energy, including oil and gas, continues to provide most of the world's overall energy, and Travelers is committed to helping energy companies mitigate the risks associated with producing power by both alternative and conventional means. Travelers has extensive experience and specialized insurance products and services designed to help protect energy companies as we continue to move towards a more environmentally sustainable future.
Learn more about Travelers traditional energy insurance
Power & Utilities
Travelers power and utilities insurance underwriters have industry-specific expertise and offer worldwide coverage for a range of power, utilities and renewable energy risks within the Lloyd's market. Our policies cover risks for companies involved in electricity generation, electricity and gas transmission and distribution, as well as in the development, construction and operations of renewable energy assets. We work closely with clients to enhance risk management, safety management systems and quality assurance.
Learn more about Travelers power and utilities insurance
Customer Highlights
We underwrite risk for energy companies that enable the economy through innovative exploration, production and delivery. Here are just a few examples of our scope.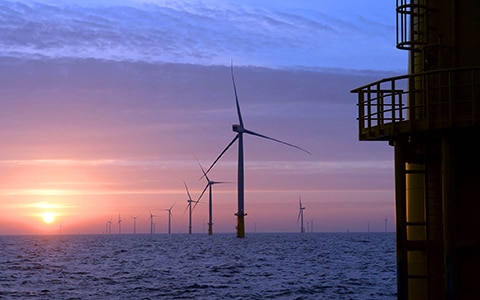 Moray East, Scotland's largest offshore wind farm is a joint venture between Ocean Winds, Spain's EDP Renewables (EDPR) and France's ENGIE. It comprises 100 turbines and is currently producing its full contracted output of 900MW to the UK National Grid.1 It is projected to power 950,000 homes, produce 40% of Scotland's electricity and save 1.7 million tons of CO2.2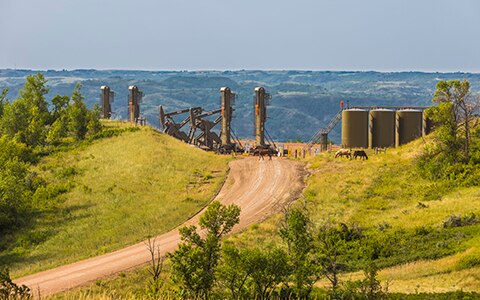 Enerplus prioritizes responsible development. Operations include light oil assets in the North Dakota Bakken and the dry gas window in northeast Pennsylvania. While prioritizing responsible development, Enerplus produces the equivalent of ~100,000 barrels of oil per day: 61% crude and natural gas liquids and 39% natural gas.3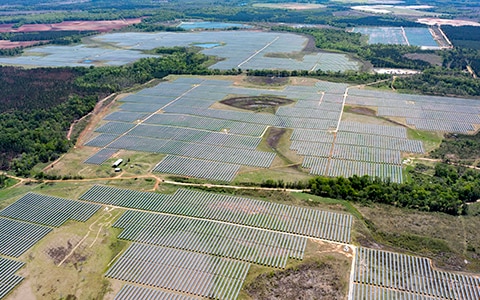 A Silicon Ranch project in Early County Georgia, Arlington Solar Farm's 70,000+ modules, span 243 acres, producing enough energy to power more than 3,000 homes annually.4 Silicon Ranch is a fully integrated provider of customized renewable energy, carbon and battery storage solutions and is one of the largest independent power producers in North America.5
Insights & Expertise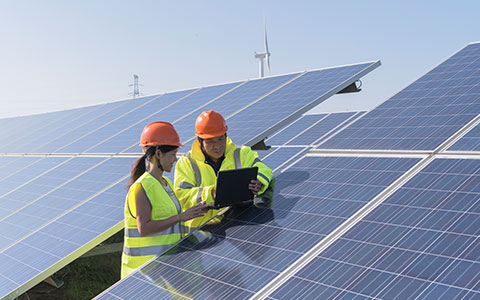 As the power grid grows and becomes more integrated, it has become a bigger target for cybercrime. Here are some ways to protect solar and wind installations from cyber risks.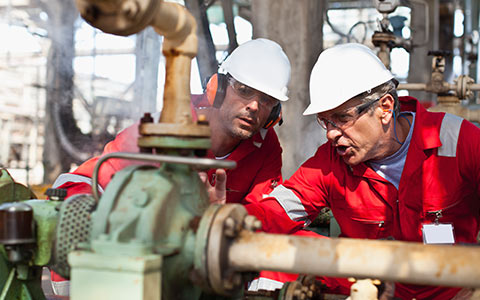 Having well-documented policies can help companies safely and efficiently onboard employees.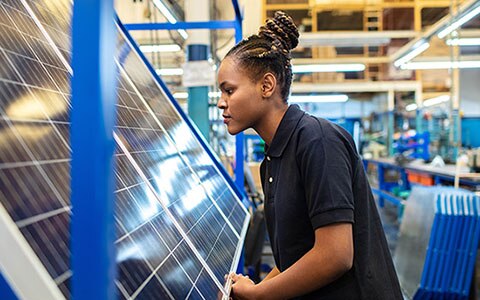 Lithium-ion battery energy storage systems (BESS) offer many benefits including improved power quality, better network grid utilization and emergency power supply. They also present potential hazards.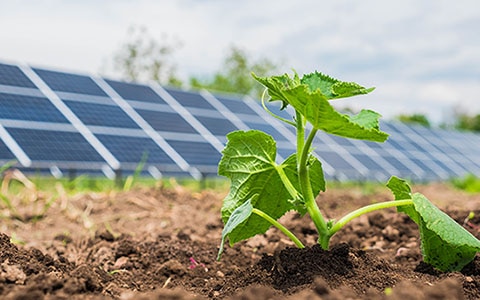 When vegetation management is neglected, you put your business at risk of equipment damage and other losses. Learn how proper vegetation management is vital to renewable energy.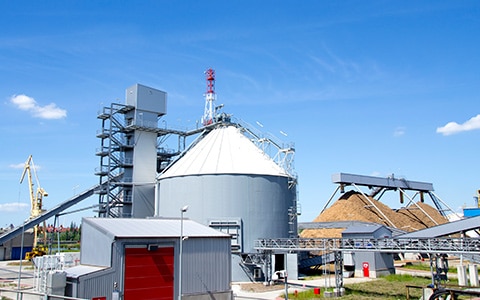 When considering investment in biopower production, it's important to understand the potential risks and benefits for your business. Here are six questions to ask.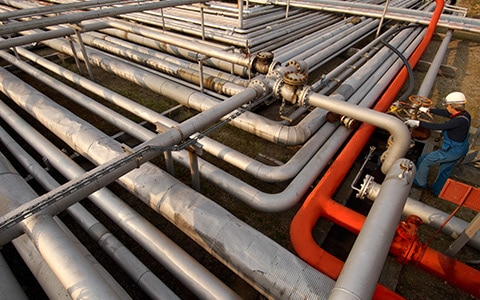 The impact of pollution losses from an oil spill or gas leak can be damaging to a company's reputation.