Lithium-Ion Battery Energy Storage and Emerging Risks for Business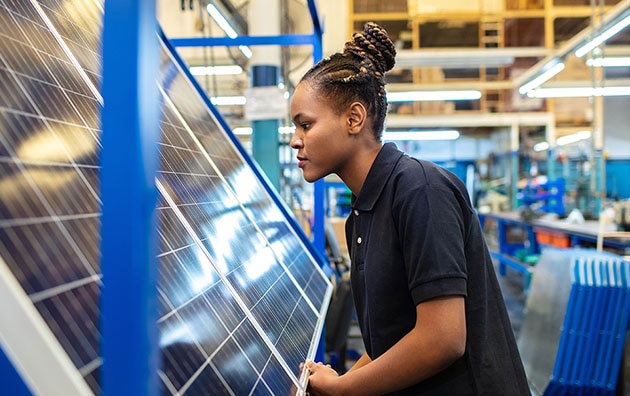 The growing demand for lithium-ion battery energy storage systems (BESS) is due to the benefits they provide consumers, such as time-shifting, improved power quality, better network grid utilization and emergency power supply. According to the U.S. Department of Energy (DOE), the lithium-ion battery energy storage segment is the fastest-growing rechargeable battery segment worldwide, and is projected to make up the majority of energy storage growth across the stationary, transportation and consumer electronics markets in the next 10 years.1
What Is a BESS?
A BESS is a rechargeable battery system that stores energy generated by the electric grid or renewable energy sources for use at a later time, when needed. Many battery types can be utilized for a BESS but, by the end of 2019, more than 90% of the large-scale battery storage power capacity in the United States was provided by lithium-ion batteries.2
Lithium-ion BESS is often used in conjunction with solar arrays and wind farms by organizations of all sizes and types, from energy utilities and large data centers to retail locations, offices and schools. Residential homes may utilize a BESS to store energy from roof-mounted solar panels or emergency backup power from the grid.
While these systems do offer multiple benefits, they can present significant hazards when unexpected events occur. Having a plan in place to address the risks is an important consideration when adding a BESS to your home or business electrical system.
Lithium-Ion Battery Technology
Lithium-ion powered BESS is perhaps the single most important technology advancement in the energy storage arena due to its high energy density, improved efficiency and deep discharge cycle.
As the technology is becoming more broadly used, the cost of lithium-ion batteries has dropped significantly, contributing to the increased deployment. Lithium-ion technology is expected to continue driving market demand for BESS in the United States and globally.
What Are the Hazards of Lithium-Ion Battery Energy Storage?
Despite the many benefits of lithium-ion battery systems, they do present potential hazards to the areas in which they are installed and to the individuals who work with or around them. Those risks include:
Fire Hazards
Whether the fire is a result of the batteries themselves or starts elsewhere in a facility and impacts a BESS, it is important to understand the unique risks presented by batteries and fire. Traditional fire suppression systems, and firefighting techniques and processes, may be ineffective on lithium-ion battery systems and can cause additional harm. Make sure you understand the fire-related risks to battery systems at your location. Be sure to let the local fire department know the types of systems and batteries you have on-site.
Fires in a BESS are often a result of a process called thermal runaway, which occurs when a battery cell creates heat that it cannot dissipate adequately. The resulting dynamic temperature increase to the cell and adjacent cells creates a cascading effect. This phenomenon can occur in a battery cell due to internal defects, mechanical damage, exposure to heat from an external source, overvoltage charging or failure and/or malfunction of the battery management system.
Chemical Release Hazards
Chemicals contained within a battery can be released during a fire creating a potential for explosion. Chemical releases can also contribute to liquid pollution when mixed with firefighting water, thereby contaminating soil or groundwater. A BESS containing lithium-ion batteries can be less of a concern for chemical release than some other battery types, but it is still an issue for any battery energy system. Developing proper containment systems can help reduce the damage from chemical release.
Stranded Energy Hazards
When batteries are damaged, they can still contain energy, and this "stranded" energy should be dissipated prior to interaction or removal of impacted cells. If not handled properly, the damaged batteries could cause injury, including electrical shock.
How Might Lithium-Ion BESS Hazards Affect Your Organization?
It's important to understand, plan for and mitigate the hazards that may impact your property, operations and people. Some risks include:
Risks to Facilities and Property
If a lithium-ion battery ignites, the supporting systems adjacent to the BESS or even the main facility could be damaged depending on its proximity to the BESS. Fires may disrupt production and affect the quality of manufactured products (e.g., semi-conductor production). If a BESS becomes nonfunctioning, it can require the costly rental of portable generators.
Once a BESS is installed at your facility, work with your insurance carrier to understand the risks and learn what you can do to mitigate them.
Risks to Employees, Contractors and Other On-Site Visitors
A battery fire can also generate chemical gases that can potentially cause an explosion if they are not properly vented. If a fire occurs, first responders need to carefully assess the threats posed by a fire in a BESS prior to taking action to extinguish the fire. Take appropriate steps to understand threats to anyone on-site – and have a plan in place to protect them from these hazards before they happen.
To properly address these concerns, work with an insurance carrier that has in-depth experience in the renewable energy industry – and that has the technical expertise to assess a BESS and offer recommendations to mitigate its associated risks. Travelers insures properties with a BESS across the United States and our Risk Control team includes specialists in both battery risks and fire protection.
Learn more about Travelers' expertise in renewable energy. Ask your insurance agent about a robust insurance program from Travelers for your organization.
More Prepare and Prevent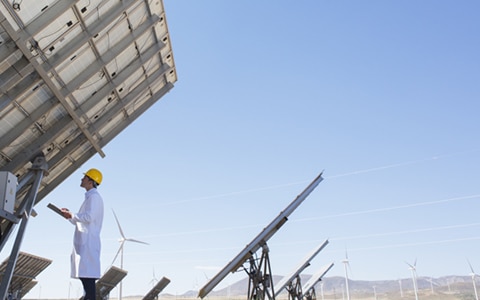 Predictive maintenance and IoT can help keep wind and solar installations operational, but preventive maintenance also remains important for the renewable energy industry.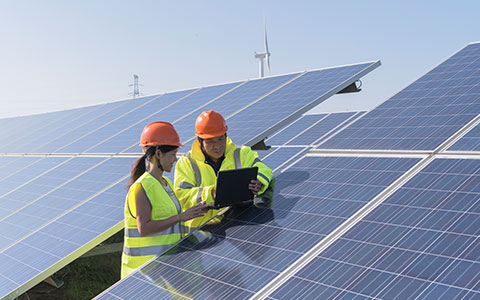 As the power grid grows and becomes more integrated, it has become a bigger target for cybercrime. Here are some ways to protect solar and wind installations from cyber risks.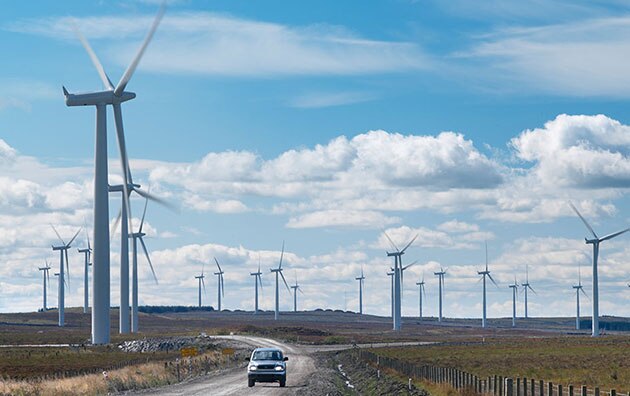 Wind and solar installations are often in remote locations, requiring driving on the job. Help protect employees from the dangers of distracted driving.