Renewable Energy Insurance
While your business is focused on supporting the future of energy and the environment, Travelers is focused on supporting your future — helping renewable energy companies succeed by meeting the specialized risk challenges of a rapidly growing industry.
(SPEECH)
[MUSIC PLAYING]
(DESCRIPTION)
Text, Travelers presents Powering the Future, Eileen Kauffman, Global Practice Leader, Jonny Allen, Head of Offshore Wind.
(SPEECH)
EILEEN KAUFFMAN: It's so easy to take this planet for granted. The wind, the sun, all that energy, all that power. Sometimes it just astounds me that in a country where we have such an abundance of renewable energy resources that we're still counting on fossil fuels for 80% of our energy needs.
(DESCRIPTION)
Dandelion.
(SPEECH)
In a lot of ways, though, that's good, because in terms of future opportunities, the sky really is the limit.
JONNY ALLEN: There are so many things we've learned in Europe that can help ease the transition over to solar, wind, and other renewables. Over the last few decades, we've seen a tremendous amount of innovation in this sector, from improved construction methods to better grid integration.
(DESCRIPTION)
Wind turbine.
(SPEECH)
EILEEN KAUFFMAN: Offshore wind is really gaining momentum here. Just look at the number of wind projects being planned along the Eastern seaboard.
(DESCRIPTION)
Jonny on shoreline.
(SPEECH)
JONNY ALLEN: Today, we're looking at wind farms that can be built much further offshore, where they won't obstruct views. And new technologies are creating bigger, better turbines that can reach the stronger, steadier winds you find at higher altitudes.
EILEEN KAUFFMAN: All over the world, consumption of renewable energy is increasing dramatically. And over the next 20 years, the expected investment is estimated to be around $7.4 trillion.
It's a lucrative booming sector, and frankly, you just can't playin the space if you don't know what you're doing. That's why Travelers' is bringing on people like Jonny, men and women who spend time in the field, who've been out in the vessels and up the turbines.
(DESCRIPTION)
Solar panels.
(SPEECH)
JONNY ALLEN: Travelers understands everything about the energy industry and its evolving technologies. We get the claim process, and we know the coverage options. We've thought through every detail from whether a typhoon class turbine will work in a hurricane, to how to handle inland transits of large turbines.
EILEEN KAUFFMAN: The bottom line is Travelers is reenergizing its global renewable energy practice to take on projects of all shapes and sizes.
JONNY ALLEN: From offshore and onshore wind farms, to solar energy and bio power operations, we have the expertise and commitment to protect the innovators and investors making renewable energy possible
EILEEN KAUFFMAN: Humankind is at a turning point when it comes to finding new ways to power our future. And Travelers is there with the knowledge and expertise to support the future in a way that makes sense for ourselves and our planet.
(DESCRIPTION)
Text, The Future is Here, Travelers dot com.
From difficult crane operations during construction to maintaining complex equipment that's continuously exposed to natural hazards, we bring the expertise and insight to protect your people, your property, your investment and your business wherever you operate across the globe.
Our Industry Expertise
Travelers' deep knowledge of renewable energy risks means we can deliver a full range of tailored coverage solutions for businesses across the renewables spectrum:
Who is this right for?
Renewable energy sources and businesses that invest in, develop, operate and maintaining commercial and utility-scale operations include:
Onshore wind power
Offshore wind power
Ground-mount solar
Rooftop solar
Bioenergy operations
Find an Agent
Need an Agent?
Get the personal service and attention that an agent provides.
Find a local agent in your area:
Insights & Expertise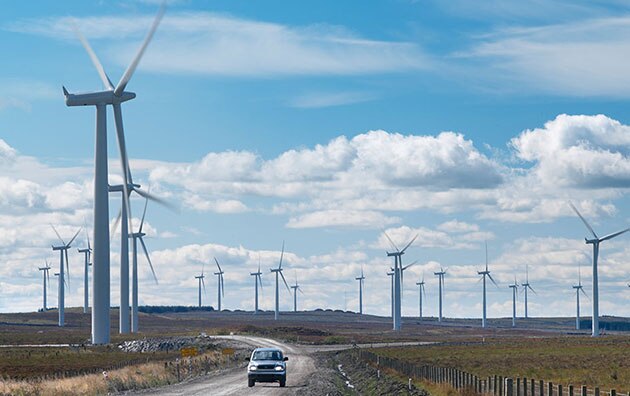 Wind and solar installations are often in remote locations, requiring driving on the job. Help protect employees from the dangers of distracted driving.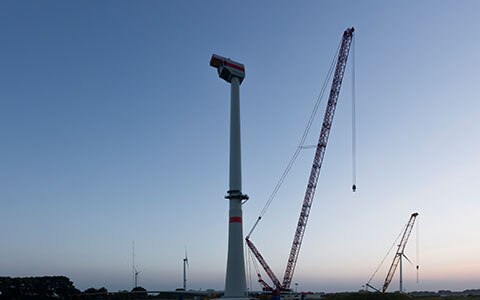 Moving a crane at a wind farm requires planning and following guidelines from engineers, manufacturers, and site supervisors. Here are some key considerations.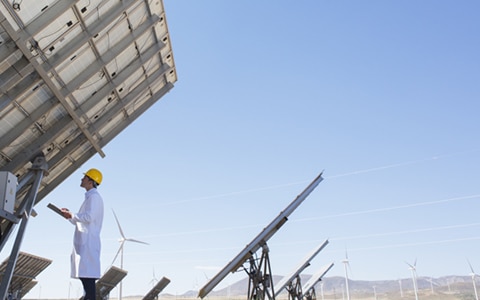 Predictive maintenance and IoT can help keep wind and solar installations operational, but preventive maintenance also remains important for the renewable energy industry.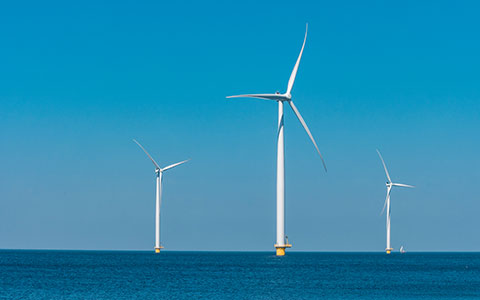 Offshore wind production is ramping up in the U.S., but "first-in-country" developments bring new considerations for wind farm developers, investors and owners.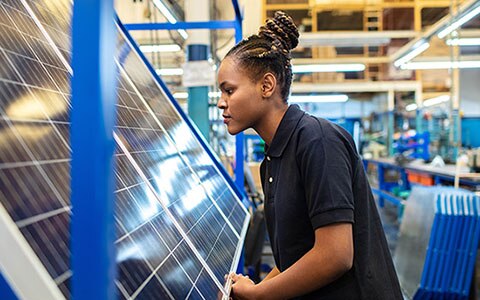 The growing demand for lithium-ion battery energy storage systems (BESS) is due to the benefits they provide consumers such as time shifting, improved power quality, better network grid utilization and emergency power supply.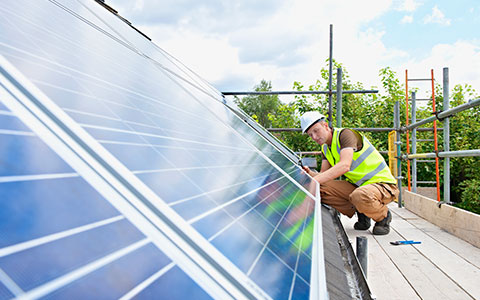 As rooftop solar installations age, operations and maintenance is increasingly important. Here are some ways to protect your solar installation investment.