Claim University
Making our Claim professionals better in order to help you
Travelers Claim University, our state-of-the-art training and professional development facility, is dedicated to providing technical training as well as leadership development to more than 11,000 Claim employees. Opened in 2007, it is a symbol of Travelers' commitment to our employees and our customers.
Claim University provides rigorous onboarding and hands-on training to our Claim professionals to make sure they can provide knowledgeable, empathetic and efficient claim service to our customers. It is designed to offer a variety of teaching methods – traditional and online classrooms, hands-on experience in auto and property labs, and through digital media.
The 175,000 square foot facility contains automobiles and heavy-equipment such as cranes, backhoes, and bulldozers. It also contains two fully-furnished homes, building mechanical systems and a medical lab. All of these resources teach our Claim professionals how to efficiently identify damage and accurately estimate the cost of repairs. Claim University uses a centralized approach to developing training that allows our Claim employees from all over the country to develop new skills and expand on existing skills.
Watch the video to get a first hand look inside our state-of-the-art facility.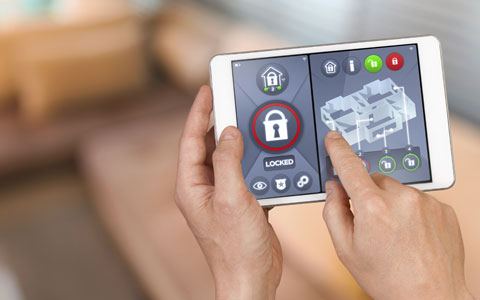 The advancement of smart home technology has brought about new tools to help protect your home.