How to Get an Auto Estimate
If you've been asked to take a picture of your vehicle's damage, here is what you need to know. You always have the right to choose where your vehicle will be repaired. You may also ask your Claim professional for help with an option.
Estimate Review
Generally, when your vehicle has minor damage and is drivable, it is possible for us to evaluate the damage using photos of the vehicle damage and the estimate prepared by the shop of your choice. In these cases, we will work with either you or directly with your repair facility to obtain a copy of the estimate and photos.
To assist you with the required photos, please see the examples below.
Preferred Photos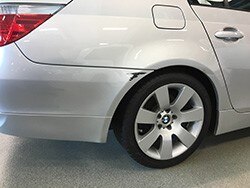 Photo taken straight-on; focused on damage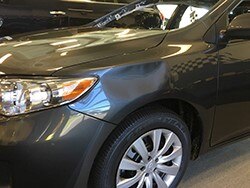 Taken at a distance; focused on damage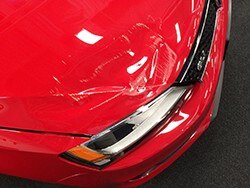 In focus and clearly showing damage to vehicle
Unusable Photos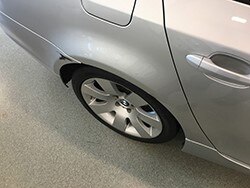 Taken from bad angle; unable to see damage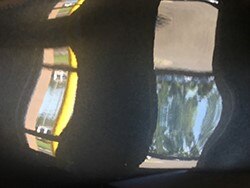 Taken from bad angle and too close to see any damage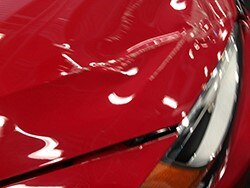 Blurry; out of focus
Scheduled Inspection
Typically, a Travelers staff appraiser or Heavy Equipment Technical Specialist can come to your location of choice, inspect the vehicle and provide an estimate on the spot that outlines the necessary repairs.
Once your vehicle is at a shop being repaired, it is possible that additional damages may be found. Your repair facility will contact Travelers directly to discuss any supplement to your original estimate. Travelers will work with you and your chosen repair facility to make sure quality repairs are performed on your vehicle. If you have any questions about your estimate or the repair process, contact your Travelers Claim professional.
Related Articles
Additional Resources
Securely upload your documents and photos to your Claim professional.
Find out where you are in the claim process.
Search for a reputable service provider to repair your car or home, or to provide medical care.