How Going Digital Can Transform Your Insurance Agency Marketing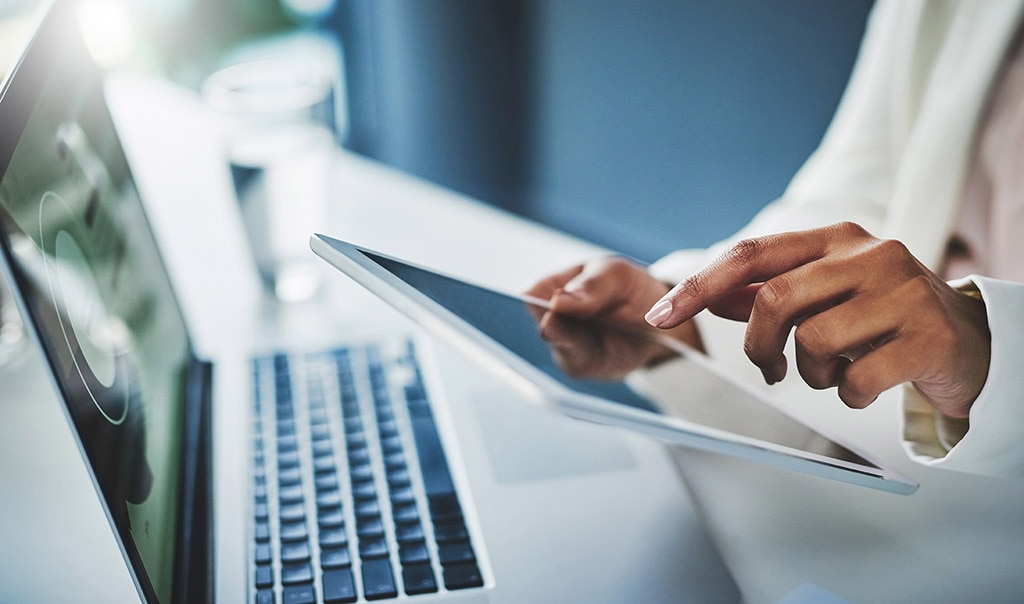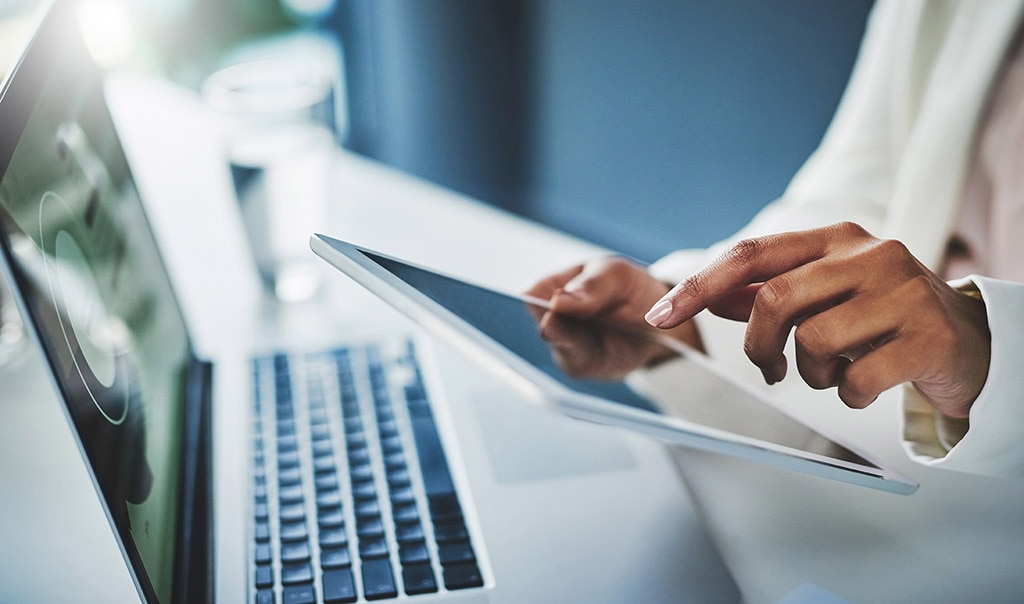 As technology becomes more widely used and consumers become more adept at using it, the ways prospective customers search for coverage and find your agency are changing. Evolving your marketing is critical to your ongoing success, especially during the COVID-19 pandemic when traditional, face-to-face marketing, client luncheons and golf outings may not be possible.
From search engine results that provide the local results prospects are looking for to social media posts that drive awareness and engagement, digital marketing is increasingly vital for promotion and customer engagement. Whether you primarily market to businesses or consumers, we've shared some specific and actionable marketing strategies that could help you transform your agency's digital marketing and ultimately sell more lines to your clients.
Update Your Agency's Digital Presence
Your agency's website is the front door for your business – the first chance to make an impression for prospects and an opportunity to remind customers why they chose your agency. But simply having a website is not enough, you must regularly analyze, update and maintain it as your services, personnel and technology advance to provide a seamless experience to your site visitors, customers and prospects.
If your agency's website is out of date or hasn't been updated in several months, how do you get started? The Association of National Advertisers (ANA) has a six-step website evaluation process to help determine where you should focus your efforts.
ANA's six-step website evaluation:
Clear communication
Brand consistency and aesthetic appeal
User-friendliness and easy navigation
Search engine optimization and structure
Content, forms and contact information
Transaction capabilities and analytics
Google Analytics (GA) is a great tool for getting website performance data and analytics to help you understand how visitors are getting to your website and what they do once they are there. Reviewing your website visitor data on GA can help you get a clearer picture of what is working on your site and what isn't. If you are not currently utilizing Google Analytics, getting started is easy. The data you receive from GA can also help provide valuable insight into the topics that are of greatest interest to your prospects, helping you to deepen relationships and position the right insurance coverages for your customers.
Another key question to consider – is your current website mobile-first responsive, meaning does it automatically adjust how it displays content based on the type of device on which it is being viewed? As mobile devices account for a higher percentage of overall web traffic, it is likely your website is receiving more visits from mobile phones and tablets and having a responsive website can help those visitors have a better digital experience. Mobile-first designed, responsive websites also perform better in online search rankings.
Transform Your Digital Email Marketing
Having an updated website is great, but just as important is how you will drive visitors to the site. Email marketing is a cost-effective tool to accomplish that, and is likely something your agency is already doing to some extent. How can you enhance your email marketing to help drive more traffic to your website, highlight more coverage lines, link to Specialty Lines Motion Graphic and be as beneficial as possible to your agency?
Choose an Email Service Provider (ESP) with the Right Capabilities
From improving email design and managing your prospect lists to automation tools to help your email marketing work smarter, finding the right ESP is a critical first step. Some key questions to ask when selecting your new ESP:
How easy is it to update your list with information such as what policies subscribers have purchased, their renewal date, birthday, etc., and keep it synchronized with your own internal data sources?
How easy is it to set up and use templates, and how much assistance will the ESP provide to get started?
Which reports are available right away, and how easy is it to customize reports to evaluate different aspects of your program? Be sure to ask for a demonstration.
Improve Your Email Design and Messaging
Smart messaging and design are important considerations in digital marketing transformation to get your emails noticed. Choose a subject line that is brief but grabs the attention of your target audience. Craft an engaging message and an effective call to action once customers and prospects engage with it.
How you assemble the key elements of your email is vital for your email marketing program to work effectively. Make sure your message displays well on mobile devices, uses rich HTML for the body and doesn't rely too much on sales-oriented graphics.
Consider Text Message Marketing
Another digital marketing tactic insurance agencies can leverage to their advantage is text messaging. Texting your customers is a great way to break through the clutter and connect with them in a format that's considered more impactful and personal. It is important to establish clear guidelines for using text message marketing, however. It may not be the right channel for prospects and new customers, but once you've established a relationship, texting is a way to provide quick status updates, confirm appointments, deepen ties and connect with your customers. Your ESP may offer text marketing as an add-on service, or you can find a text-specific service provider that meets the needs of your agency.
Position Your Agency for Localized Search Marketing Success
Many potential customers for your agency likely begin their insurance search the way many of us begin inquiries – by utilizing a search engine to find local solutions. If your agency isn't well positioned to show up on a results page during these searches, then you're less likely to be considered by those potential new customers. There are steps you can take to help your agency stand out online and ideally, show up on the first page when people search for insurance agencies in your area.
Google My Business, a service offered by Google, empowers local businesses to develop online profiles that appear within web browser search results and via searches on Google Maps. By claiming your business and developing a profile, you can easily get your contact information in front of local searchers as well as use the system to develop an online review program. The platform also offers customer metrics so you can see how your profile is performing and adjust as needed. Get started at the Google My Business homepage.
Targeting relevant, local keyword searches instead of general industry terms as the centerpiece of your agency's search engine optimization (SEO) strategy will improve your performance and position your agency for success. This can be as simple as including local city names in your keyword strings, for example adding "Walnut Creek" to "workers compensation insurance" to localize the results. Consider not only the city your office is located in but also surrounding towns to broaden, but still localize, your SEO strategy.
Utilizing the redesigned Agency Locator from Travelers can also position your agency for success when prospects use search engines to find an insurance agent. The service provides participating agencies with content-rich profile pages to increase their visibility and search rankings as well as data on how visitors are interacting with their profile pages. Contact your Travelers account executive to get set up.
Fine-Tune Your Social Media Plan
Social media is an important promotional and engagement channel for many insurance agencies. Your agency is likely already using social media to highlight your people and accomplishments, but understanding the key differences between channels, and which are right for a specific campaign or promotion, is important to fine-tuning your plan and engaging with the right people with the right message on the right platform at the right time.
Knowing which social platforms your customers and prospects are most active on is an important step toward knowing where your agency should spend its time and resources. If you primarily work with personal insureds then focusing on Facebook may make the most sense, but if you mostly work with business accounts then LinkedIn is probably where you should spend the majority of your social media efforts.
No matter which platform is the preferred channel for your contacts, your agency should not just post but constantly monitor engagement on new posts to see what types of content perform best, both in terms of format and topic. Knowing, for example, that video posts work better than image posts can help you tailor your future posts to maximize touch points with your audience.
Digital marketing is an important and powerful tool your insurance agency can use to connect with new prospects and find new business, especially in a time when traditional face-to-face meetings may not be possible. While it is likely your agency is already engaged in some form of digital marketing, implementing the ideas above can help you transform your digital marketing efforts and position your agency for continued growth and success for years to come.
NEXT: Discover tips on digitally transforming your customer engagement.