Motorcycle Insurance
Your motorcycle gets you out on the open road in a way that can feel like pure freedom. But before you hit the road, you'll want to make sure you have the coverage you need, should the unexpected happen.

Let's face it. It's important to have motorcycle insurance. Nearly every state requires proof of motorcycle insurance before you can register your bike. But beyond the state requirements, having motorcycle insurance is important to help protect you, and your bike, in case of an accident.

Motorcycle insurance policies are offered by our trusted partner, Dairyland® — a leading motorcycle insurance provider.** For more than 50 years, Dairyland has offered motorcycle insurance with competitive rates and quality coverage. Dairyland stands behind its policies with industry-leading services, liability coverage, collision coverage, bodily injury coverage and support. Dairyland offers an extensive list of coverages and competitive offerings built for motorcycle enthusiasts.

To help you get started with a Dairyland** quote, you can enter your ZIP code above or call InsuraMatch, a Travelers owned agency, at 844-403-1464 to speak with a licensed agent.
Motorcycle Insurance Coverages
Dairyland offers different types of motorcycle insurance coverage options based on your needs. Some of the typical coverages include:
Collision
Comprehensive
Bodily injury
There are other coverages available too, such as:
Replacement cost
Rental reimbursement
Roadside assistance
Optional/special equipment coverage
Qualifying Bikes and Vehicles
There are a variety of bikes that qualify for motorcycle coverage with Dairyland. These include motorcycles from manufacturers such as Harley-Davidson, Honda and Indian, as well as models ranging from cruisers to touring to sport bikes and custom bikes. Coverage is also available for two-wheeled rides like scooters and mopeds and off-road vehicles*** such as dirt bikes, ATVs, UTVs and snowmobiles.

When you insure more than one of any of the above vehicles with our partner, you'll receive an automatic multi-vehicle discount on your policy.
How Much Does Motorcycle Insurance Cost?
Your cost can vary depending on several factors, including whether you are a new or experienced rider. Other considerations may include where you live, your riding history, the type of coverage you want and what discounts you're eligible to receive.
Get a Motorcycle Insurance Quote
To get a free, no-obligation quote from Dairyland, enter your ZIP code above or call InsuraMatch, a Travelers-owned agency, at 1-844-403-1464 to speak with a licensed agent.

Ride protected: Get motorcycle insurance today.
Related Products
Get protection that can give you peace of mind when you're on the road.
Knowing that you, your passengers and your vessel are protected can help you relax and
enjoy your time on the water.
Travel insurance can help protect you and the investment you've made in your trip from unforeseen events.
Tools & Resources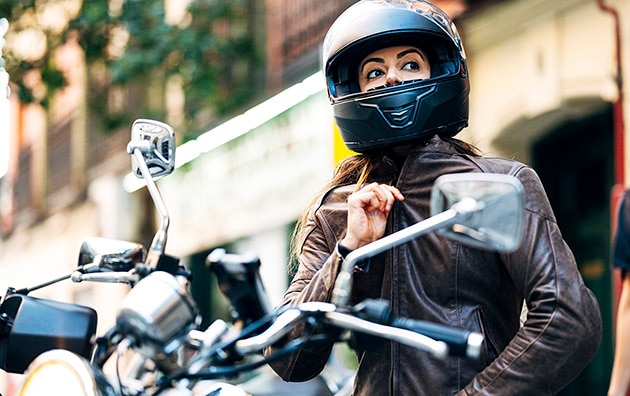 Motorcycle riding takes a combination of knowledge, common sense and traffic safety awareness. Learn some basic motorcycle safety tips to help make sure you ride safely.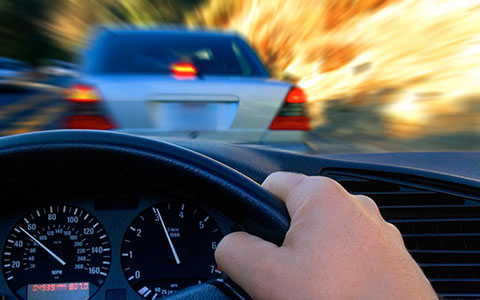 Competitive and reckless driving put all drivers on the road at risk. Share the road with these safe driving tips.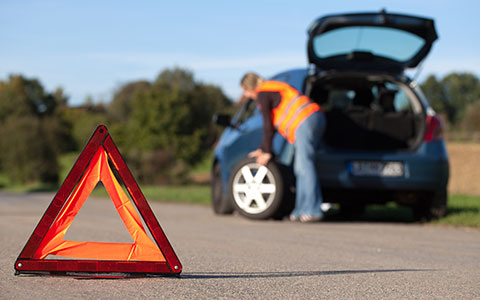 How you handle a tire blowout can make a difference in preventing an accident. Learn tips for handling a tire blowout, tire blowout causes and more.