Boat & Yacht Insurance
For All the Boating Adventures Ahead
Get a boat or yacht insurance quote today and get ready to enjoy more of what you love – time out on the water with friends and family. Make sure your boat and everyone on it are properly protected with Travelers.
How Much Is Boat Insurance?
Boat insurance costs will vary based on the state where you use your boat and the coverage options you select. For instance, agreed value policies will generally cost more than actual cash value policies. If keeping costs down is a priority, choosing a higher deductible can reduce your policy premium. Depending upon the state where the boat is used, policies can be purchased at a very reasonable price.*
Why Do I Need Boat Insurance?
You need boat insurance for many reasons. Boat insurance covers loss or damage to your boat and helps protect you financially for injuries or damage caused by covered mishaps. In addition, liability coverage can help protect you if you cause injury to others or their property while using your boat. Medical payments coverage provides reimbursement for injuries to you and your guests. Boat insurance even covers on-water towing.
How Do I Purchase Boat Insurance?
Contact your local independent agent or Travelers representative today for your boat insurance quote. Your agent can help you choose a policy with your needs in mind to get the appropriate coverage before you head out on the water for your next boating adventure.
Related Products
This liability coverage may go above and beyond your car and home insurance policies to help protect you from unexpected events.
Get protection that can give you peace of mind when you're on the road.
From jewelry to collectibles, you may have more valuables than you realize. And your home insurance policy may not provide the coverage you need.
Prepare and Prevent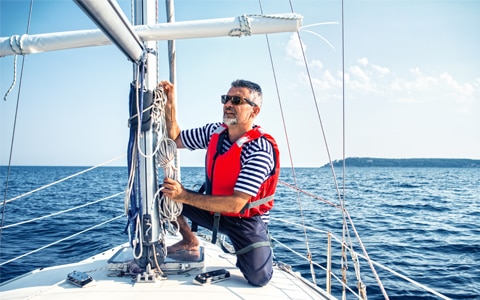 Are you considering a boat purchase? The following questions can help you decide if you're ready to take the helm.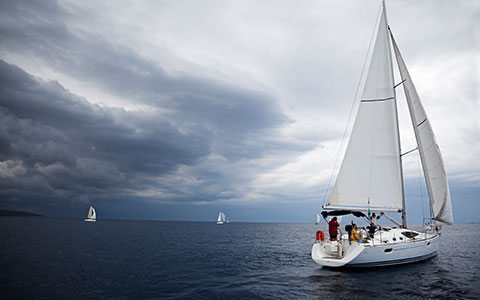 A boat in a storm can be very dangerous. Learn what to do if you are on a boat in a storm with these tips.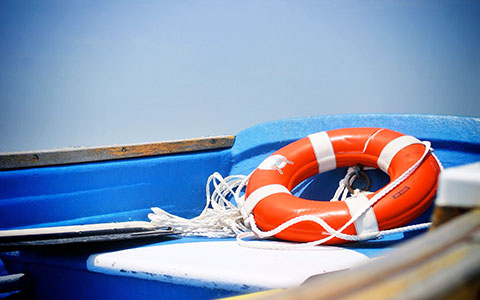 Help prepare for boating emergencies by keeping a boat emergency kit and other boat emergency equipment on board.