What Is Accountants Professional Liability Insurance?
Accountants professional liability insurance helps protect accounting professionals and small- and mid-sized accounting firms from the risks related to performing tax preparation, bookkeeping and other professional services. As an accounting professional, you are committed to the accuracy and integrity of your work for your clients. Still, whether you are a bookkeeper, tax preparer or Certified Public Accountant (CPA), you face potential exposures just by doing business.
Accountants Professional Liability Insurance Coverage
Coverage is specifically designed to offer protection to accounting professionals for the array of emerging exposures you face and can help protect your firm against losses resulting from negligence, errors, and omissions in the performance of professional services. This errors and omissions policy can be tailored to fit your business needs.
Key policy benefits:
Network and information security offense coverage
Security breach remediation and notification expenses
Investment advisor coverage
Personal fiduciary coverage
Crisis event reimbursement coverage
Pre-claim assistance
As part of your coverage, Travelers provides a broad array of risk management resources to assist in proactively mitigating accounting liability exposures, including a risk management helpline which provides up to a one-hour consultation with a premier professional liability defense firm. This helpline provides confidential, knowledgeable and expert resources on a wide range of risk management topics.
Who Is Accountants Professional Liability Insurance Right For?
• Accounting Professionals (CPAs)
• Bookkeepers
• Enrolled agents
• Tax preparers
• Small and mid-sized accounting firms
Insights & Expertise
Explore professional scenarios to uncover errors and learn how Travelers can help protect your business.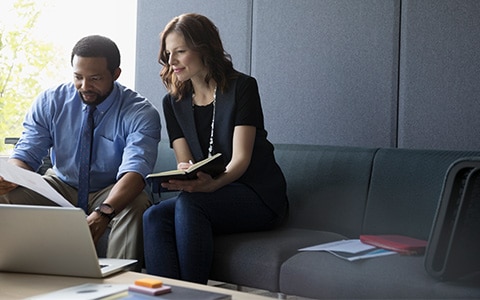 As a Travelers Professional Liability policy holder, you have access to a variety of resources designed to help you mitigate risk.
* Assistance from Litchfield Cavo attorneys is not intended to replace your firm's need to hire counsel to assist in making risk management decisions.