Accepting Mobile Payments for Your Small Business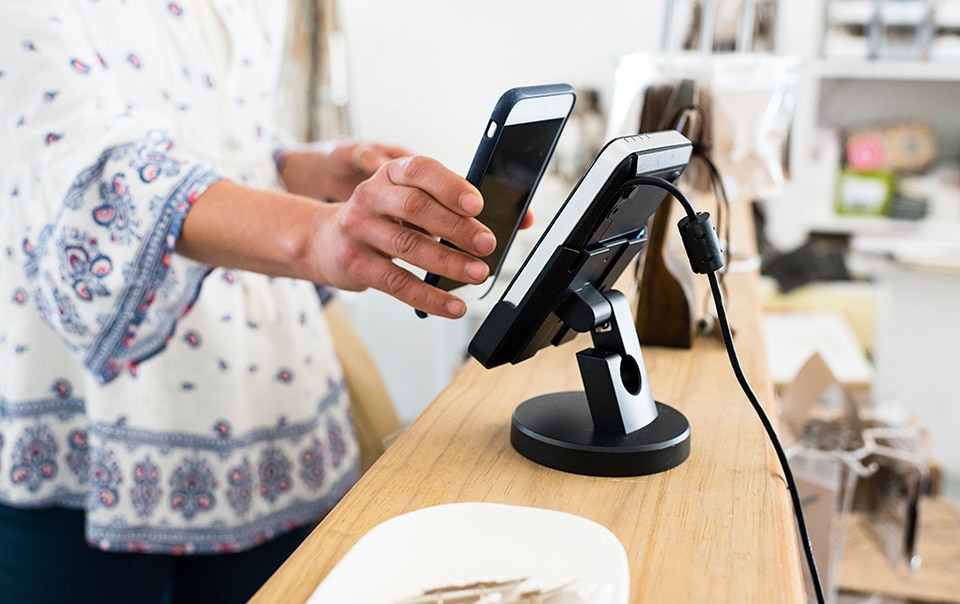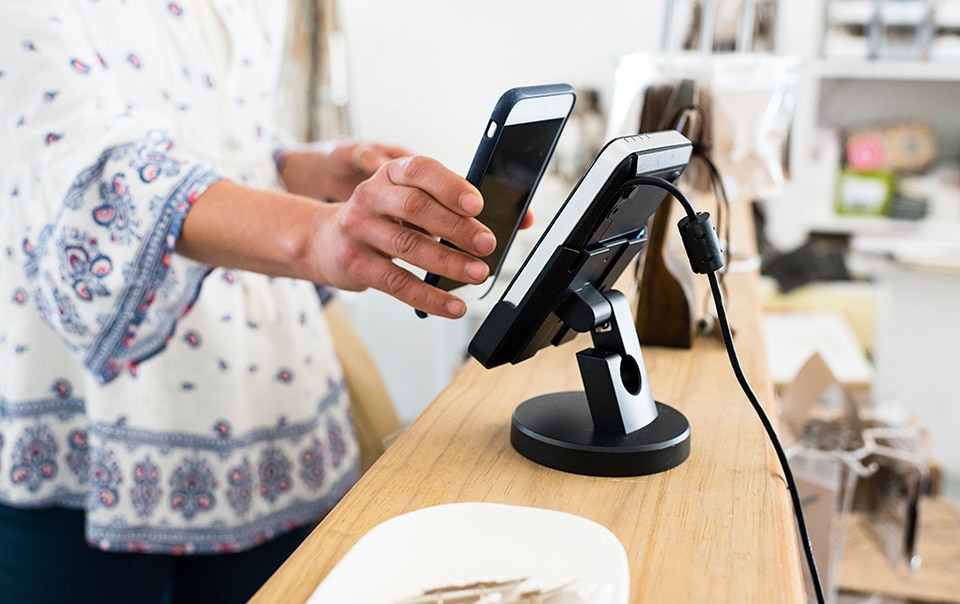 Mobile payment programs are a smart and growing trend for small businesses today. Accepting mobile payments can allow for faster, smoother and more convenient customer transactions. You don't need to be a technology whiz to start accepting payments. Plus, with fewer people carrying cash or checks these days, getting started with mobile payments can help you reach a wider audience, which makes good business sense. Here's a look at the benefits and risks of accepting mobile payments:
How to Start Accepting Mobile Payments for Your Business
To start accepting mobile payments, all you need is a smartphone, a mobile point-of-sale (mPOS) app and card reader, and a wireless internet connection. Mobile card readers gather the customer's credit or debit card data in different ways: with a traditional swipe of a card with a magnetic stripe (aka a magstripe card), through a chip-enabled card or through a wireless (contactless) connection with the customer's mobile "wallet." To ensure that you don't need to turn any customers away, purchase a reader that can handle all three forms of payment.
Here are some benefits and risks of mobile payments to consider:
Mobile Payment Benefits
Here are five ways your small business can benefit from adopting mobile payment technology:
Increased sales. With mobile payments, you can take credit card or debit card payments anytime and anywhere – whether you have a mobile pet-grooming business, offer marketing services or provide financial services. You don't risk losing out on potential customers who don't have cash on hand, and that can mean more sales and a larger customer base.
Faster payments. Cash flow is the lifeblood of any business, and mobile payments can help keep cash flow in positive territory. You can take payment at the time of delivery rather than waiting to invoice your customers and receive a check, and funds are generally deposited to your business account within one to three days.
Customer convenience. With mobile payments, customers can pay you more easily. They don't need to fumble around for cash or take the time to write a check, which helps speed the checkout process and improve the overall customer experience. If you have a retail site, you can also use your mobile system to "line bust" or complete purchases on the sales floor rather than at a register.
Valuable insight. Mobile POS systems gather data about your sales history and your customers, including what they buy, how much they spend, any rewards that are fueling their purchases and how often they come back. You can use these insights to inform sales and marketing decisions, and even to develop targeted loyalty programs. Some mobile POS systems also include an inventory management feature, which tracks inventory levels and provides reports on what was sold and where.
Cost savings. Traditional POS terminals can be costly to purchase or rent and install. You can get an mPOS system for a fraction of the cost. It's also easy to set up and use, and requires less maintenance than a traditional POS terminal.
Mobile Payment Risks
Along with the advantages of a mobile payment system come a few risks. Here are some to consider:
Mobile payments carry an extra layer of protection – a process known as "tokenization" – to generate an encrypted number that is sent to the merchant. But they also carry the same risks of a credit card transaction: A hacker can intercept credit card information and use it fraudulently in the future. Cyber Insurance can help you prepare for and respond to this type of data breach.
System downtime. There's always a risk that data, hardware or other business-critical devices could be damaged or stolen and impact your ability to conduct business. For example, if a new hardware device that is needed to process delivery of your goods is stolen from your location, you may have to shut down operations temporarily while you await new hardware. Business Income and Extra Expense Insurance can be a business lifesaver in such instances, helping to replace lost income until your operations are back up and running.
Reputational risk. There's also the risk that a poor customer experience with mobile technology, or from an incident related to a mobile payment, could reflect poorly on your business. Having a plan to respond quickly to any complaints from customers can help manage this reputational risk.
Choosing an mPOS System
There are many high-quality mPOS systems on the market that offer a range of features to help you manage everything from inventory to accounting and even employees. To choose the right mPOS system for your business, take the time to review, test and demo as many systems as you can.
And consider protecting your business with the right insurance. Find an Insurance agent to discuss your coverage needs.
More Prepare & Prevent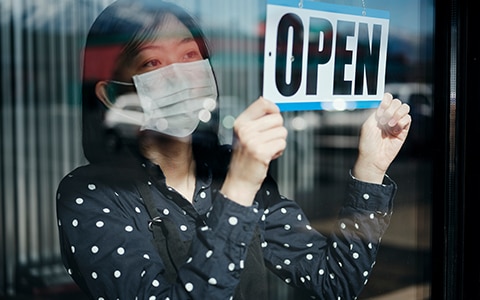 Now is the time to take steps to prepare your small business to reopen post-COVID-19.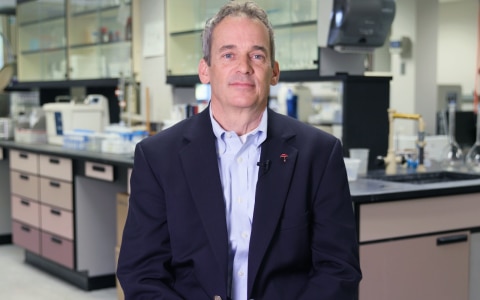 With states easing restrictions, every business needs a strong plan for a successful reopening of the workplace for customers and employees. Scott Humphrey from Travelers Risk Control explains how our PATH Back to Business framework can help.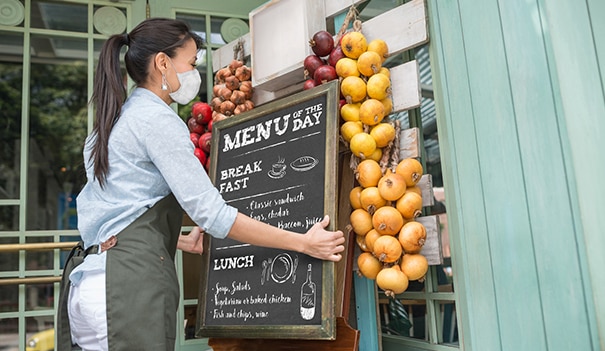 As you ready your business to reopen, it is important to prepare for the "new normal," with a business and safety plan that you can adapt to help you succeed in what will likely be a changing landscape.