Older Car Maintenance in 5 Steps [Infographic]
Thanks to advancements in automotive technology, it is not unusual for many cars to stay on the road well beyond the 100,000-mile mark. Whether your motives are financial, nostalgia or just plain pride, there are plenty of reasons — and a few simple things you can do — to help your older car go the distance.


5 STEPS FOR CARING FOR AN OLDER CAR
Stick to a regular maintenance routine, follow guidelines in your owner's manual and get your car serviced at recommended intervals.  
1. Purchase a Proven Model
Do your research to choose a reputable car.
Get the best warranty and safety features you can afford.
Negotiate routine maintenance into the cost.
Buying used? Have a trusted mechanic check it out first.
2. Get a Good Mechanic
Find a qualified mechanic you trust to be your 'go-to' for repairs.
Have your car diagnosed and repaired at the first sign of a problem.
Use quality, manufacturer-recommended parts.
3. Mind Your Maintenance Milestones
Add these preventative checks and changes to your maintenance routine as your car begins to put on the miles.
Every 5,000 miles / 6 months
Get a lube, filter and oil change
Check tire pressure, condition and wheel alignment
Rotate and balance tires
Inspect shocks for leaks, cracks, damage or wear
Every 25,000 miles / 2 years
Change brake pads and fluids
Flush and change transmission fluid
Flush and change coolant
Check and change filters
Every 50,000 miles / 3 years
Change tires
Resurface or replace rotors and drums
Check and change belts (accessory drive, timing, alternator, etc.)
Change radiator hose
Repack the wheel bearings
Flush and change fuel lines
Every 75,000 miles / 4-5 years
Change battery
Change water pump
Check CV (constance velocity) joints
Change brake lines
4. Watch for Warning Signs
Pay attention! Get your car to your mechanic as soon as you notice:
Unusual tire wear
Poor acceleration    
Pulling / drifting to one side
Trouble starting car
Idle is rough
Leaking fluids
Engine misfires or surges
Dashboard indicator lights are on
Fuel consumption increases
Car is grinding or shaking
Unusual noises or odors
5. Keep it Clean
Regular cleaning is as important to protecting and preserving your car as regular maintenance.
Interior: 
Vacuum at least once a month
Wipe and apply UV protectant to plastic and vinyl surfaces every 3 months
Park in the shade or use a sun screen
Have the car professionally detailed
Exterior: 
Park under cover, if possible
Wash at least once a month
Wax whenever water no longer beads on the paint
Remove any snow, salt or water as soon as possible after exposure
Have a professional sealant /protective undercoating applied
SHARE THIS INFOGRAPHIC with your family, friends and neighbors to help them #ThinkSafe. 
visit travelers.com/tools-resources/car to learn more.
REFERENCES 
http://www.realsimple.com/work-life/money/saving/car-maintenance-schedule 
http://www.popularmechanics.com/cars/how-to/a7980/how-to-care-for-an-aging-car-10951072/ 
https://www.kbb.com/car-advice/articles/top-ten-car-care-tips/ 
http://www.thefreefinancialadvisor.com/5-steps-to-care-for-an-older-car/ 
http://coolridesonline.net/news-blog/engine-powertrain/maintenance-and-care-to-keep-your-older-car-on-the-road/
http://lifehacker.com/the-preventative-maintenance-you-need-to-do-on-your-car-1394196018 
https://www.autohausaz.com/html/steering-and-suspension-systems.html 
https://www.edmunds.com/car-care/broke-with-a-beater-how-to-maintain-an-old-car.html 
http://cars.about.com/od/adviceforowners/a/ag_livepast100k.htm
The Travelers Indemnity Company and its property casualty affiliates. One Tower Square, Hartford, CT 06183 
travelers.com 
This material does not amend, or otherwise affect, the provisions or coverages of any insurance policy or bond issued by Travelers. It is not a representation that coverage does or does not exist for any particular claim or loss under any such policy or bond. Coverage depends on the facts and circumstances involved in the claim or loss, all applicable policy or bond provisions, and any applicable law. Availability of coverage referenced in this document can depend on underwriting qualifications and state regulations. 
© 2017 The Travelers Indemnity Company. All rights reserved. Travelers and The Travelers Umbrella logo are registered trademarks of The Travelers Indemnity Company in the U.S. and other countries.
More Prepare & Prevent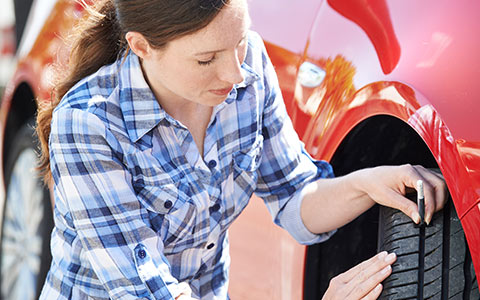 From monitoring fluid levels to testing brakes, understanding your car's needs can help you identify potential issues.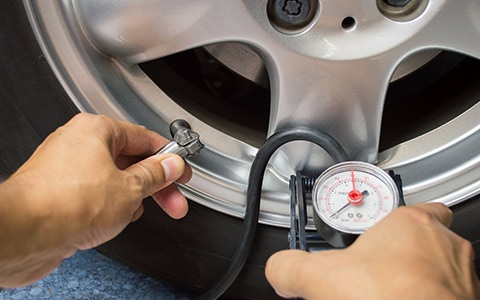 A regular car maintenance routine can help protect the value and safety of your car.