Employee Injury Trends in Construction [Infographic]
Every construction site has risks. For instance, workers may be building at different elevations or in weather conditions with environmental stressors that need to be addressed. Trade contractors must often install systems in unfinished structures that may lack walls or handrails and other safeguards. Heavy equipment usage can create hazards for operators of the equipment and nearby workers.
These risks, combined with the physical nature of construction work, can increase the risk of injury severity and lost time more than many other industries. According to Travelers data, construction injuries are significantly more costly than those in other industries and, on average, keep workers off the job for significantly longer periods of time.


2023 Injury Impact Report
Employee Injury Trends in Construction
Construction workers compensation claims were the most expensive – more than double the all-industries average.
47% of all construction injuries were to first-year employees.
First-year injuries drove more than half (51%) of all construction workers compensation costs.
The most severe injuries were amputations, cardiovascular injuries, electric shocks, multiple traumas and dislocations.
Some of the most expensive causes of construction injuries included burns and scalding; slips, trips and falls; being struck by objects; and motor vehicle accidents.
This industry also led with the most missed workdays on average per injury:
Construction: 99
Transportation: 77
Wholesale: 69
Retail: 67
Manufacturing: 66
All-industries average: 71
All data included is Travelers indemnity claim data, in 2016-2020 accident years. Zero-dollar claims excluded. Valued 12/31/2021. Losses are unlimited and undeveloped. Unless otherwise noted, data points highlighted in this infographic represent claims across all employees in the construction industry.
The Travelers Indemnity Company and its property casualty affiliates. One Tower Square, Hartford, CT 06183
© 2023 The Travelers Indemnity Company. All rights reserved. Travelers and the Travelers Umbrella logo are registered trademarks of The Travelers Indemnity Company in the U.S. and other countries. M-18600 Rev. 3-23
2023 Travelers Injury Impact Report [PDF]
Learn more about injury trends, including the most common resulting injuries.
Download the Report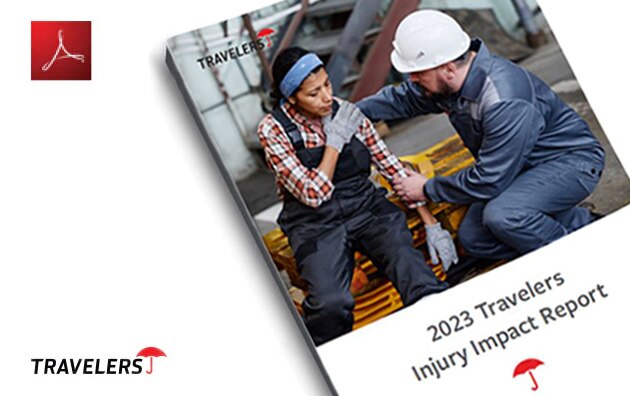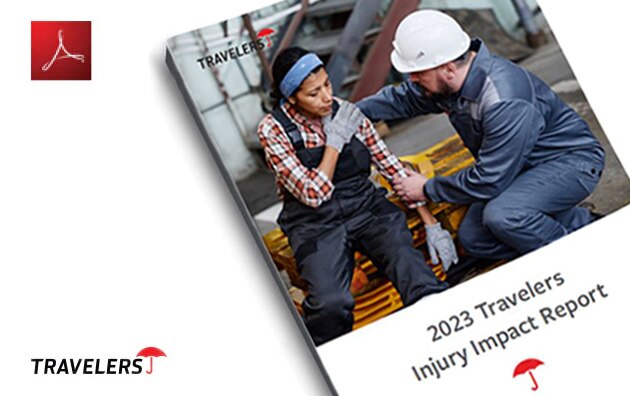 More Prepare & Prevent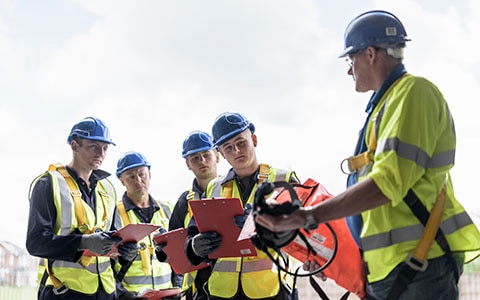 Many safety items must be taught to construction new hires before they are involved in work production. Explore the importance of construction jobsite orientation to new hires.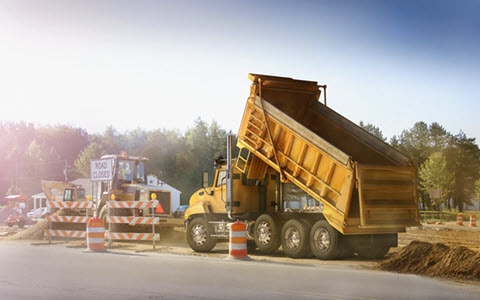 Motor vehicle accidents are a top source of injury for construction workers. Explore construction fleet safety strategies and best practices to help keep workers safe.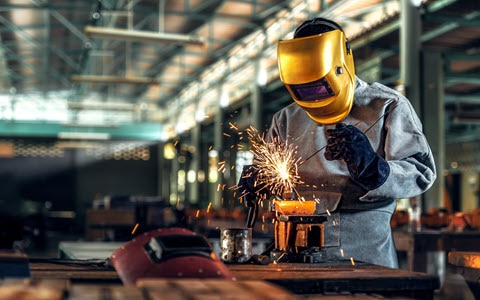 Poorly managed or controlled hot work activities on construction projects can result in many devastating, costly losses, sometimes involving injuries. Learn more about hot work job site safety for construction projects.