Employee Injury Trends in Manufacturing [Infographic]
According to Travelers Claim data, the average number of days employees missed due to a workplace injury in the manufacturing industry was 66. Those who had been in their role for less than one year before being injured made up 28% of all manufacturing claims. Experienced workers, who in many cases use more sophisticated machinery, were injured less frequently but had costlier claims. During the five-year period that was analyzed, those with 25+ years of experience and those with 10-14 years represented the smallest percentage of claims (7% and 8%, respectively). However, injuries in each of these segments of workers cost approximately 17% more than the average cost of all other manufacturing claims.


2023 Injury Impact Report
Employee Injury Trends in Manufacturing
Average number of days manufacturing employees missed due to workplace injuries: 66
Five most common causes of injury across all manufacturing workers:
Overexertion: 33%
Slips, trips and falls: 17%
Struck by an object: 10%
Repetitive motion: 7%
Caught-in or caught-between hazards: 7%
Slips, trips and falls had the highest average cost per claim of the five most common causes of injury.
28% of all manufacturing injuries were to first-year employees.
First-year injuries made up 24% of all manufacturing workers compensation costs.
All data included is Travelers indemnity claim data, in 2016-2020 accident years. Zero-dollar claims excluded. Valued 12/31/2021. Losses are unlimited and undeveloped. Unless otherwise noted, data points highlighted in this infographic represent claims across all employees in the manufacturing industry.
The Travelers Indemnity Company and its property casualty affiliates. One Tower Square, Hartford, CT 06183
© 2023 The Travelers Indemnity Company. All rights reserved. Travelers and the Travelers Umbrella logo are registered trademarks of The Travelers Indemnity Company in the U.S. and other countries. M-18598 Rev. 3-23
2023 Travelers Injury Impact Report [PDF]
Learn more about injury trends, including the most common resulting injuries.
Download the Report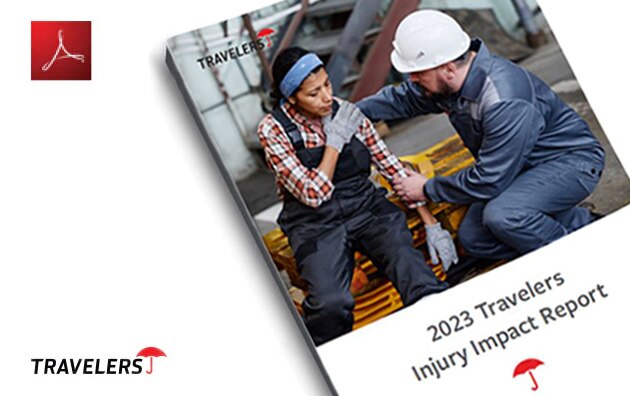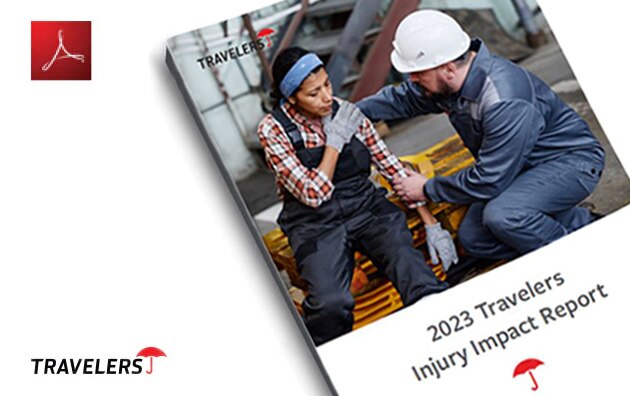 More Prepare & Prevent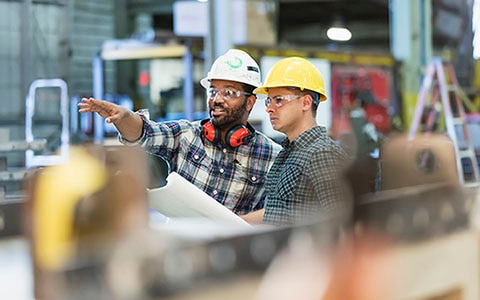 The impact that the loss of critical employees can have on operations can be overlooked. Learn ways to plan ahead.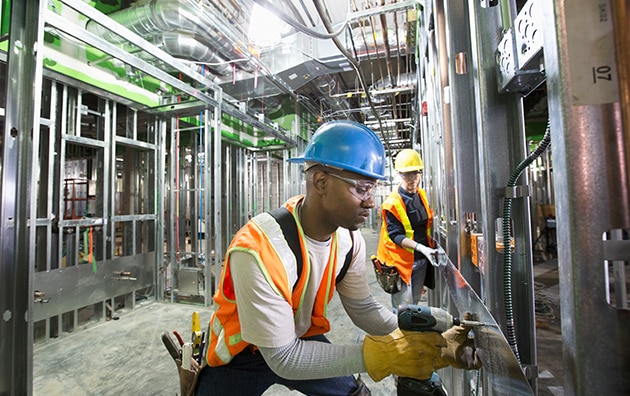 First-year employees can be at greater risk of injuries on the job, but there are steps that employers can take to help keep them safe at work.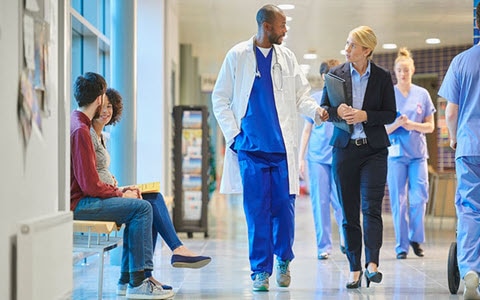 Travelers Workforce Advantage® can help businesses promote employee health and safety.