The Potential of Connected Manufacturing [Infographic]
The Internet of Things (IoT) is changing virtually every aspect of manufacturing. Here's a look at six areas where the technology creates potential opportunities and risks.


CONNECTED MANUFACTURING: IoT can bring opportunities and risks
Understanding the opportunities and risks can help make the Internet of Things a competitive advantage 
Predictive maintenance 
Opportunity: Increased productivity and fewer costly repairs      
Risk: Sensor malfunction could fail to trigger a key warning
Inventory and supply chain management
Opportunity: Greater insight into shipping times
Risk: A breakdown may cause a problem with tracking
Quality control
Opportunity: Absolute precision and control
Risk: An IoT flaw could compromise product quality
Operational efficiency
Opportunity: Reduced cost per piece
Risk: Failure could affect production deadlines 
Workplace safety
Opportunity: Detect/warn employees about hazardous conditions     
Risk: Lack of controls could lead to employee injury
Customer insights and product innovation
Opportunity: Real-time innovation based on customer demand
Risk: Privacy risks if a device is hacked
TAKE ACTION TO MANAGE THESE RISKS
•    Adhere to appropriate quality and risk management systems to ensure that IoT devices consistently meet requirements and specifications.
•    Build cybersecurity into your devices to help your company and your customers stay protected against cyber attack.
•    Evaluate contract practices to manage exposure.
•    Discuss relevant insurance coverages with your Travelers representative, including coverage for cyber, bodily injury liability, manufacturing errors and omissions, property and workplace safety.
"CONNECTED MANUFACTURING: WILL IOT TAKE YOUR PLANT OFFLINE?"
DOWNLOAD THE WHITEPAPER TO LEARN MORE
VISIT: travelers.com/manufacturing
The Travelers Indemnity Company and its property casualty affiliates. One Tower Square, Hartford, CT 06183
travelers.com
This material does not amend, or otherwise affect, the provisions or coverages of any insurance policy or bond issued by Travelers. It is not a representation that coverage does or does not exist for any particular claim or loss under any such policy or bond. Coverage depends on the facts and circumstances involved in the claim or loss, all applicable policy or bond provisions, and any applicable law. Availability of coverage referenced in this document can depend on underwriting qualifications and state regulations.
© 2018 The Travelers Indemnity Company. All rights reserved. Travelers and The Travelers Umbrella logo are registered trademarks of The Travelers Indemnity Company in the U.S. and other countries.
More Prepare & Prevent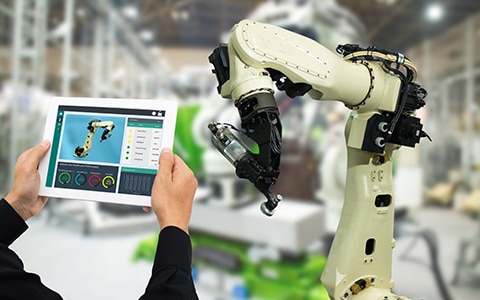 Here are four key risks to consider when introducing IoT into manufacturing processes, procedures and finished products.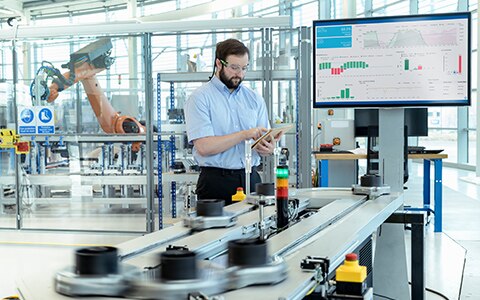 Smart tech is changing virtually every aspect of manufacturing. Here is a look at six areas where it provides opportunities, and potential risks.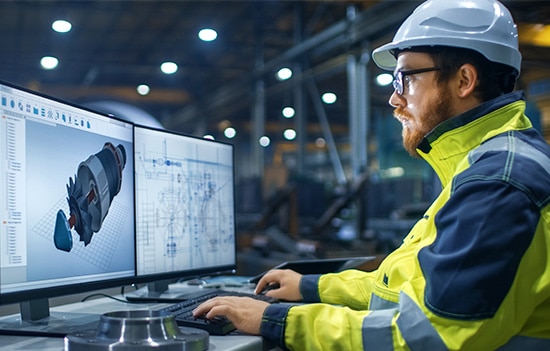 The Internet of Things (IoT) is transforming virtually every aspect of manufacturing. Are your employee training and safety programs keeping pace with manufacturing industry changes?