5 Tips for Hiring Nonprofit Staff
Hiring the right staff can be critical to your mission, but finding and compensating qualified employees is often a challenge for nonprofit organizations. Salaries that are often lower than those in the private sector can deter skilled employees from a career in the nonprofit sector.
A group of nonprofit leaders recently shared their hiring and recruitment challenges and strategies with Travelers. Here are five tips for hiring nonprofit staff:
1. Set Clear Expectations for the Position
Candidates are often unaware of the time commitments and requirements involved in open positions, nonprofit leaders report.
Setting clear expectations early in the recruiting process can help save valuable interviewing time and help filter out those candidates who may not be a good fit for the position. It can also avoid having a candidate accept a position before realizing whether the workload or typical activities associated with the position are suited to them. Plus, a poor fit can translate into a performance or retention issue.
A detailed job description helps give candidates an idea of the responsibilities of the role and the expectations that go along with it. Include information about what potential candidates can expect should they be hired for the job. Are there night and weekend activities? Is travel required? What is a typical day like?
Conducting phone interviews before in-person interviews can also give candidates a chance to discuss salary requirements and potentially help you eliminate those who wouldn't accept what your organization can offer.
2. Develop Your Existing Team
Some nonprofit leaders report that a rich job market leads to increased turnover and requires them to spend more of their time hiring and training new employees.
Do you have someone within your organization who can fill an open role? Promoting staff to fill your organization's needs can be both cost-effective and good for promoting retention and building team morale. It can show existing employees that there is a path for growth within the organization, which could tip the scales in your favor when top talent is deciding whether to stay with your nonprofit or move on.
If there are gaps within your current staff, are there training opportunities that they could participate in to prepare themselves for more responsibilities in the future? You can work with employees to see where their interests and skills match more senior roles to be filled in the coming years. Developing your existing team is an investment in the future of your organization.
3. Use Your Network to Find Candidates
Referrals from other nonprofit organizations is a key source of leads for qualified candidates, nonprofit leaders report.
Working at a nonprofit appeals to purpose-driven individuals. Talk with other nonprofits, board members, volunteers and current employees to recruit candidates who share a passion for your mission, and have the skills necessary for the job. It can be more effective than a broad online search.
Some nonprofits also report success hiring "encore employees," or people who have retired from their careers but still have an interest in volunteer or paid work with a nonprofit. Reaching out to current volunteers approaching retirement could introduce a whole new pool of qualified talent.
4. Consider Offering Other Benefits to Recruit Top Nonprofit Employees
Nonprofit leaders describe challenges finding candidates willing to accept the salaries that they can offer and are looking to other ways to make their jobs attractive.
Flexibility, non-traditional schedules and the ability to work from home may help offset the traditionally lower salaries that nonprofits offer. Highlighting these attractive work arrangements can help you recruit and retain top talent. Discussing with potential employees the benefits they value most could help you put together a more compelling offer.
Job-sharing programs, where two people share a single job, can be an attractive alternative for employees looking to return to the workforce after being home caring for children or other family members.
Are there other benefits that your organization could offer, such as reimbursement for training, professional certifications or continuing education? Providing these benefits can lead to greater employee satisfaction, which can be an important tool for both recruiting and retaining employees.
5. Make Sure You're Protected
Some nonprofits falsely believe that state and federal employment laws do not apply to them.
Nonprofits can be sued for employment practices, even if they've done nothing wrong. Even if they never go to court, these lawsuits can be disruptive, bad for employee morale and damaging to the nonprofit's reputation.
Claims of discrimination, wrongful termination or harassment can be costly and time-consuming for your organization, and distracting from the mission. Consider getting Employment Practices Liability Insurance, which is designed to help protect your nonprofit from employment-related claims.
"Having the right coverage can be critical to helping a nonprofit organization protect and advance their mission," says Patrick Baker, Nonprofit D&O Product Manager for Travelers. It can help cover defense costs and damages from employment-related claims.
Exposures related to employment practices have increased in recent years due to changes in demographics, economic conditions and an evolving legal environment. State associations of nonprofits often offer educational programs that highlight best practices, such as using consistent procedures during the hiring process. Travelers also provides employment practices risk management services to its policy holders at no additional cost. These services include access to training on a variety of topics (discrimination, sexual harassment, retaliation), policies and procedures, and a toll-free hotline staffed by a national law firm to answer general employment-related questions.
It is a challenge to recruit staff members for your nonprofit organization, particularly when you're competing against the private sector for talented, skilled and knowledgeable candidates. Don't let that discourage you; there are many people who are seeking a mission to support, and your organization just might be the opportunity they're looking for. You can make your nonprofit that much more appealing when you demonstrate that you look out for your staff through the coverages that protect them in their roles. Check out Travelers' insurance products to consider for your nonprofit.
More Prepare & Prevent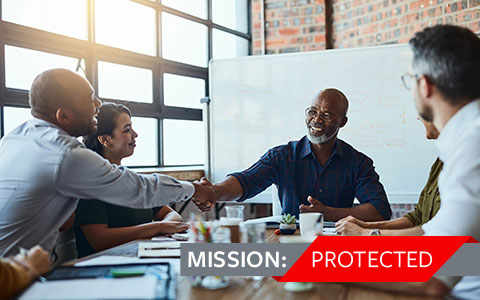 Recruiting nonprofit board members is challenging. Get recruitment ideas for filling those seats.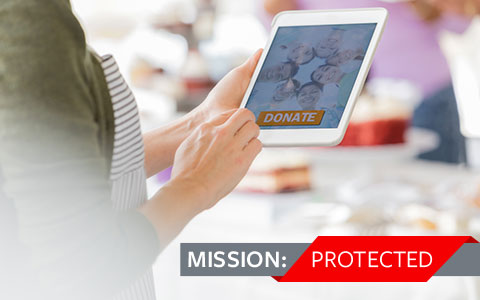 Looking for nonprofit fundraising ideas? Here are 5 tips to get you started.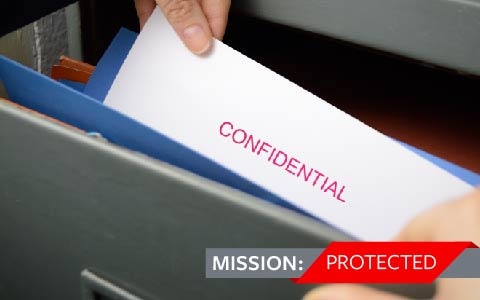 Employee crime can be devastating for a nonprofit without the proper coverage.