Smart Fleet Management
Smart fleet management will soon be a widely used tool for risk managers looking to improve safety on the road. Eight out of 10 new vehicles sold in the United States will have telematic sensors by 2020.1 These sensors can help risk managers collect, evaluate and respond to vehicle, driver and environmental data.
Smart fleet management includes software, devices and analytics working together to help businesses better manage enterprise fleets. Technology ranging from cameras, to GPS tracking, to accelerometers, and even direct feeds from the electronic control module can track driver safety data in areas like speed, harsh braking and distracted driving. Together these create a more complete picture of driver performance.
"There's potential for telematics to be a key element of fleet management for organizations of any size today, and it will become even more common by the early 2020s," said Chris Hayes, a Travelers Risk Control professional. "Identifying unsafe driving behavior and using that information to make better decisions about how employees are hired, onboarded and coached has the potential to reduce preventable accidents."
Risk on the Road
Preventing even a single motor vehicle collision can represent significant savings to a company, both in terms of lost time and medical costs from employees injured in crashes, as well as liability from auto accidents. According to the National Law Journal's Top 100 Verdicts publication, auto accidents are consistently a top 5 verdicts category, with individual judgments often exceeding $30 million.
If a fleet has company logos and identifying information, it's even more important to know if drivers are representing the brand in a safe and responsible way on the road.
"That's a highly visible extension of a company's brand," Hayes notes. "Telematics can help companies make sure that employees are driving in a way that reflects well on the company."
Smart Fleet Management in Action: Examples from the Road
Today, many companies use telematics to help improve their fleet's efficiency and effectiveness, and to increase the productivity of their drivers. Usage is predicted to grow around 23% per year for the next six years, becoming a $75 billion industry by 2025.2 As vehicle technology continues to evolve toward fully autonomous vehicles (AV), telematics can provide real-time insights for smart vehicle management.
Here are some ways that companies are using the technology:
Rewarding drivers for good driving behavior: John Mitchell Haulage initially implemented a smart fleet telematics program to reduce fuel consumption, but soon realized that tracking driver performance and rewarding high performers with bonuses was more effective. The organization's telematics program resulted in reduced maintenance costs and better driver engagement.3
Customized training leads to claim reductions: JTI-Macdonald used vehicle telematics to identify the 20% of its drivers contributing to 80% of fleet accidents.4 With this knowledge the company was able to tailor its training program to address specific driver performance. After two years of the program, JTI-Macdonald reported a 64% reduction in their preventable accident rate and a 35% reduction in average cost per claim.
For day-to-day operations, telematics can help ensure drivers follow schedules, routes and other operating standards. Sensors can detect accidents or breakdowns and track driving behaviors. Over time, stored data can help make vehicles more reliable by predicting failures and determining a predictive maintenance schedule to keep drivers on the road without unexpected downtime.
Considering Starting a Smart Fleet Telematics Program?
"Driver buy-in is key when starting a telematics program," Hayes said. Work with your vehicle operators to explain the data collected and its operational benefits, as well as its role in helping to promote driving safety. Be transparent. Let drivers know that:
The program is designed to acknowledge safe driving as well as identify opportunities for operator improvement;
You will be providing feedback to, and seeking feedback from, drivers;
There may be circumstances that are not explained by the data alone; and
Data may offer evidence that a driver was operating safely.
Need help? Talk with Travelers about how to implement a smart fleet management program in your company.
More Prepare & Prevent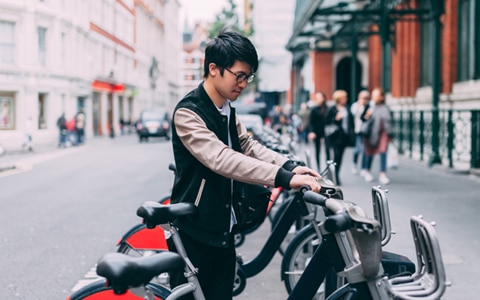 The technologies being deployed to improve transportation systems present public entities with new risks.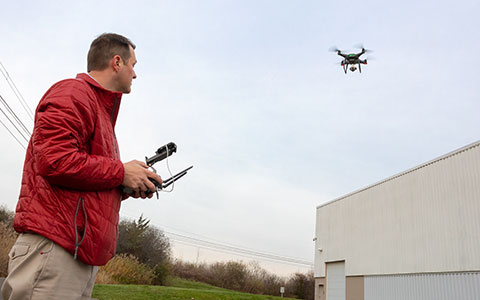 Here's a look at what's driving the growth of geospatial technology, how it's being used, and some key considerations for implementing it in your business.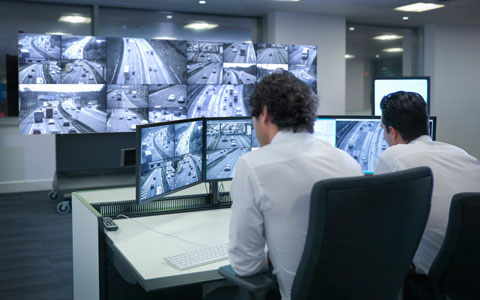 Having a discussion with drivers can help vehicle telematics become accepted in your business.