The Opioid Crisis and Workplace Injury [Video]
The opioid crisis makes daily headlines, but the chronic pain that often drives opioid prescriptions receives less attention. Helping injured employees avoid developing chronic pain in the first place can help them avoid the risk of developing an opioid addiction.
(SPEECH)
[MUSIC PLAYING]
(DESCRIPTION)
Text, The Opioid Crisis and Workplace Injury
(SPEECH)
RICH IVES: In the US, 130 people die every day from the opioid crisis. 130 people.
(DESCRIPTION)
Rich Ives
(SPEECH)
We believe many of those deaths, and the addictions that caused them are preventable. The opioid epidemic affects everyone, from office workers with back issues who spend long days behind a computer, to construction workers who perform physically demanding work like building an addition on a hospital. And when we look at a manufacturing shop like this, making the equipment that could go in that hospital, there's a high possibility there are some employees here who could be one prescription away from an addiction.
(DESCRIPTION)
Factory
(SPEECH)
We're looking at employee health and safety all the time. Talking with employees, employers, health care specialists, we realized that it all starts with how we medically manage the treatment of chronic pain. We've seen doctors prescribe opioids for an injury that started as a typical back strain at doses appropriate for a patient dying from cancer. It's become a public health emergency. We need to stop this sort of behavior before addiction takes a hold.
That's why Travelers created the early severity predictor. It helps us identify who is at risk of developing chronic pain, so we can proactively help them avoid masking their pain with opioids, and instead truly help them manage what's driving their chronic pain. The long-term solution to chronic pain is not opioids. And that's why we take an active sports medicine approach to help injured employees get back to work as soon as medically appropriate.
And we're seeing promising results. Employers are seeing their injured employees recover faster, return to work sooner, and be less likely to experience long-term chronic pain.
(DESCRIPTION)
Man walks in factory
(SPEECH)
But the real benefit of our approach is not only for the individuals, and their families. It's for society as a whole. We're able to help stop the spread of the opioid crisis.
If you treat the cause, the symptoms disappear. I'm Rich Ives, Travelers vice president of workers compensation claim.
(DESCRIPTION)
Text, Travelers dot com, hashtag harness risk.
http://www.painmed.org/patientcenter/facts_on_pain/aspx [EDITOR'S NOTE: this third-party link no longer works]. Institute of Medicine Report from the Committee on Advancing Pain Research Care and Education: Relieving Pain in America: a Blueprint for Transforming Prevention, Care, Education and Research. The National Academies Press, 2011. Coverage provided by Travelers Casualty and Surety Company of America and its property casualty affiliates, Hartford, CT 06183. Coverage for all claims and losses depends on actual policy provisions. Availability of coverage depends on underwriting qualifications and state regulations. Copyright 2018 The Travelers Indemnity Company. All rights reserved. Travelers and the Travelers Umbrella logo are registered trademarks of The Travelers Indemnity Company in the U.S. and other countries.
More Prepare & Prevent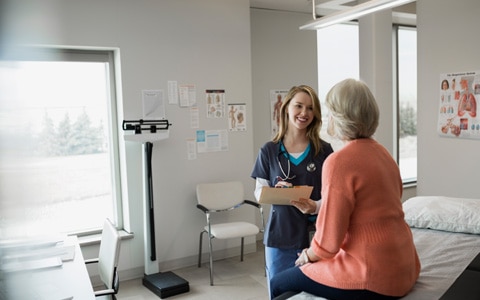 This program can help injured workers find access to quality healthcare, stay engaged in the workforce and return to work sooner.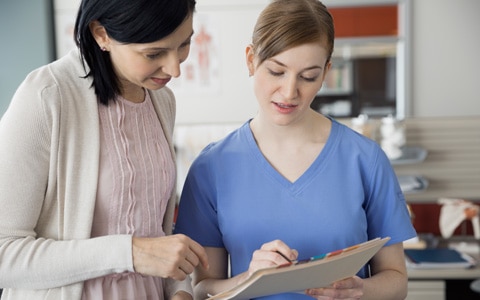 Controlling medical costs is a high concern for many businesses. Help control your company's medical costs by following these tips.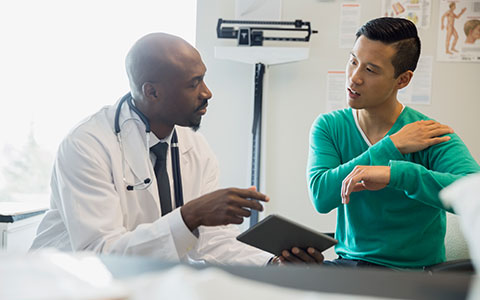 Learn how Travelers Early Severity Predictor® helps prevent chronic pain through proactive claim management.