ADAS Technology and the Future of Commercial Vehicle Safety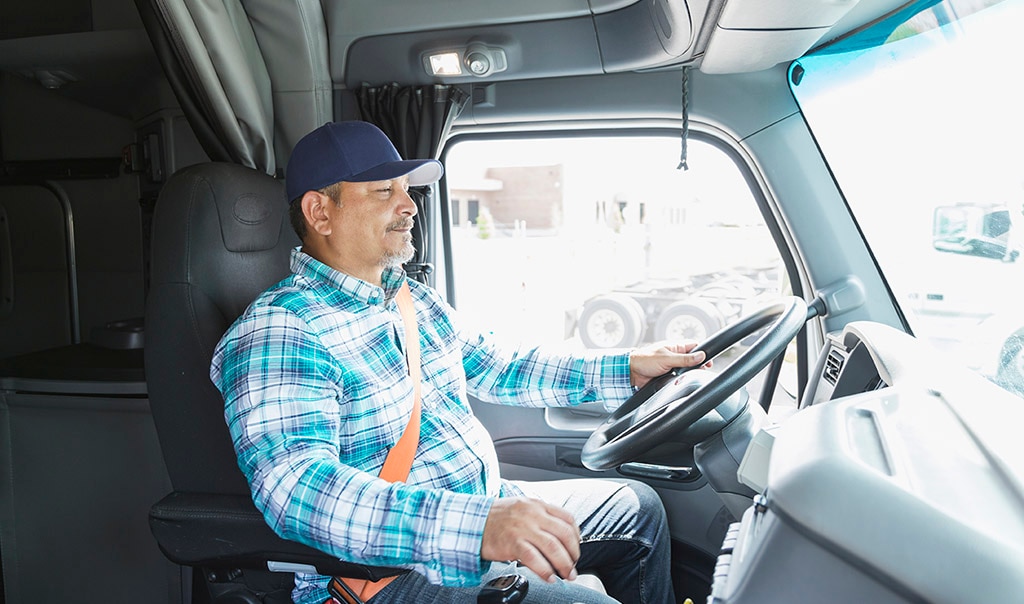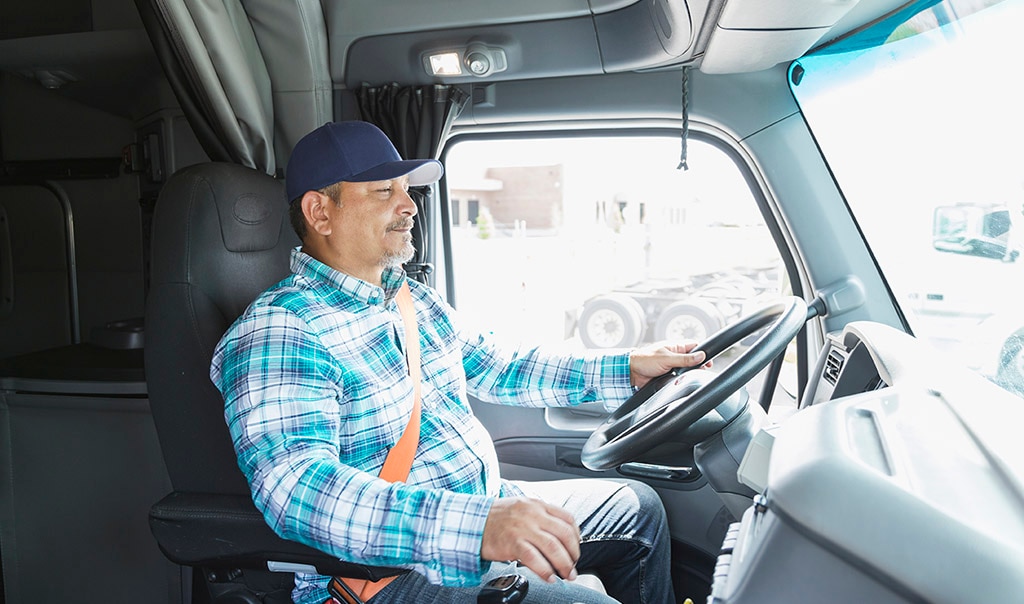 While a constant buzz surrounds the future of autonomous commercial vehicles, the deployment of driver-assist technology is already delivering promising safety benefits today. Even while vehicles equipped with Advanced Driver Assistance Systems (ADAS) still require active human supervision behind the wheel and trained drivers, ADAS has the potential to help businesses protect their most important assets their — employees.
The National Highway Traffic Safety Administration projects that in the next Era of Safety — 2025 and beyond, fully automated safety features and highway autopilot will begin to be able to fully handle the whole task of driving.1 As more vehicles begin to incorporate safety technology, advanced crash avoidance features are becoming more widespread and are already reducing crashes on the road.

Reducing vehicle-related accidents could help control workers compensation costs as well as improve employee safety. Motor vehicle crashes were the costliest type of lost-time workers compensation claims, according to National Council on Compensation Insurance (NCCI) data, which found that the average cost of a claim for this type of injury was $78,466.2

Here is a look at some benefits and limitations of ADAS technology, as well as important training and implementation considerations:
Benefits of Crash Avoidance Technologies
A recent study from the Insurance Institute for Highway Safety (IIHS) found that backing crashes decreased 78% in vehicles with rear automatic braking, when combined with rearview cameras and parking sensors.3 An IIHS study involving passenger vehicles found that systems with forward collision warnings and automatic braking cut rear-end crashes in half.4 A further study involving tractor-trailers demonstrated that equipping large trucks with forward collision warning and automatic emergency braking (AEB) systems could eliminate more than two out of five crashes in which a large truck rear-ends another vehicle.5

Appropriate driver responses and acceptance of crash avoidance technologies can be critical to their success. For individuals who will be driving company vehicles equipped with these systems, training on how ADAS works can help support the beneficial impact of these systems, and ultimately help to minimize accidents and injuries. Employees with a better understanding of how these systems work and how they can help support safe driving are then in a better position to incorporate the new technology into their current safe driving habits and mindsets.
Not a Replacement for Safe Driving Practices
"Educating drivers about the benefits and limits of these systems could go even further towards promoting driver safety," said Chris Hayes, a Travelers Risk Control safety professional. "The technology provides assistance, but the human is still responsible for monitoring the environment."
It is important for drivers to understand that the technology is not designed to replace existing safe driving practices, such as cautious and alert driving, and they should be aware of placing too much trust in the capabilities of ADAS. Drivers who rely on ADAS can potentially become complacent behind the wheel. For example, a distracted driver relying on system warnings for safe driving can still present a hazard and, while distracted, the driver may be unable to promptly respond to warning systems.
Recognize the Differences in Available ADAS Technology
Today, most vehicles include some type of driver-assisted technology, but specific features can vary from model to model. Vehicle manufacturers provide detailed training materials and manuals explaining how their ADAS technologies function, which can be useful in developing training programs for drivers. "It's important that fleet managers and drivers keep up with the changes in ADAS technologies in new vehicle models," Hayes said. "Employees should understand the safety features specific to their vehicles and understand that they might be different on other models."

For example, in some models, if drivers opt to turn off the technology, they will need to manually turn it back on, while in others, it will automatically turn on the next time the vehicle is in use. Because of the variations between vehicle models, consider having a single driver assigned to a single vehicle to maximize their familiarity with the vehicle and its technology.
Train Employees in the Use of ADAS Technology
Drivers sometimes do not fully understand the capabilities or the functionality of their ADAS, or incorrectly assume that they operate at a higher level of autonomy than they actually do. The technology can also lead to distracted driving if operators rely too heavily on it, believing the vehicle will independently prevent a collision or keep them in the proper lane while they divert their attention away from the road.

Much of the success of a formal safety program will boil down to proper onboarding of new employees, as well as regular training sessions for existing employees. For example, since some ADAS features can be overridden continuously or disabled each time a driver starts the ignition, a safety program might include a written mandate that ADAS should always be engaged when operating a vehicle for which the company maintains financial responsibility. A strong onboarding program and regular training might lead to improved safety practices and compliance rates and help to minimize liability, medical and property damage claims and even save lives.

Remember that occasional drivers, such as those who rent vehicles for company business, may be unfamiliar with ADAS technology. It is important to identify those drivers who may drive for company business and provide them with information about ADAS technology.
Consider Incentives to Improve Driver Performance
Simply mandating that employees use ADAS may not be enough to reduce the number of incidents and the claims costs that result. Consider offering incentives to employees who adhere to company guidelines and have accident-free periods and/or improved safety scores. You'll need a measurement plan to gauge progress at the fleet and individual levels, and a method for rewarding the drivers who qualify based on the criteria you set. For example, measurably better performance by all classes of drivers could be tied to increased compensation in the form of periodic bonuses or merit increases.

By introducing some or all of these steps, a business that ties its profits to timely deliveries or the mobility of its salesforce, for instance, is more likely to be able to keep pace with the advancements in vehicle technology. By providing the proper onboarding and regular training to its fleet managers and drivers, a business can help to maximize ADAS technology benefits for the health and welfare of its employees.

Contact an independent agent or your Travelers representative today to learn more about how safety measures may impact your commercial auto coverage.
More Prepare & Prevent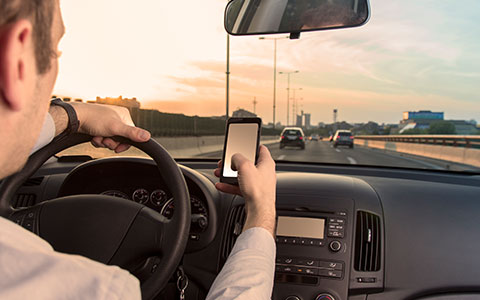 You may be surprised to learn that cell phones and texting are just part of the problem when it comes to distracted driving.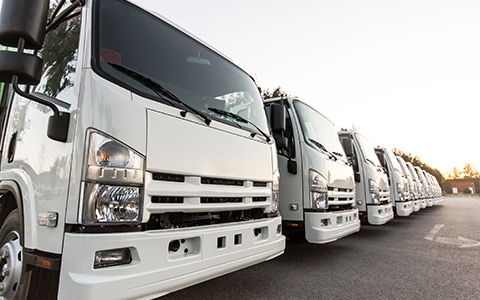 Fleet maintenance through a well-managed program can help you operate an effective fleet.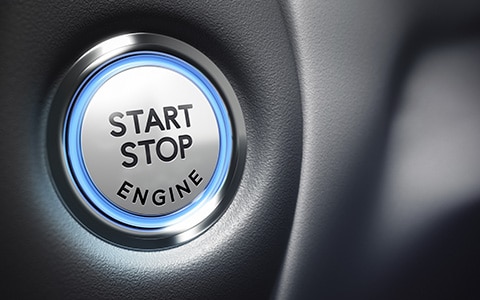 A formal fleet safety program can help maximize fleet efficiency, enhance safety, and more.