Core Industrial Hygiene Lab Services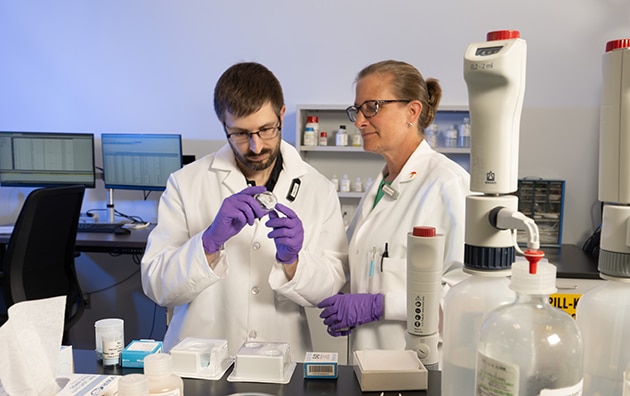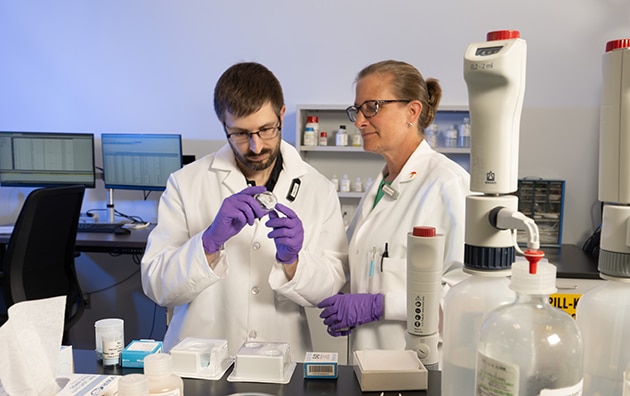 The goal of Travelers Industrial Hygiene Laboratory is to develop long-term relationships with our customers based on quality, commitment and trust. We pride ourselves on offering our clients accurate and prompt technical assistance and great service.
We can help you decide what type of sampling makes sense for your facility and supply the media and equipment you need. We have all the sampling equipment you need to conduct effective air and noise sampling. Convenient and timely – we make sampling easy.
Industrial Hygiene Laboratory Consulting Services
Industrial Hygiene consulting – Consultations to help you manage your occupational health exposures and reduce potential workers compensation losses.
Comprehensive analytical scan – We recognize that not everyone is familiar with all potentially harmful chemicals in the air. Therefore, we automatically identify the presence of additional metals or solvents detected during eligible routine analyses. This free service gives you additional information you may need while evaluating workplace exposures.
Pump Loan Plus® – Reduce the expense of purchasing and maintaining expensive equipment by using our air sampling pumps and accessories. This service allows you the flexibility to conduct your own air sampling on your schedule. Pumps are loaned for up to two weeks free of charge (you only pay for shipping) as long as samples are submitted to our laboratory for analysis. Use our Industrial Hygiene Supply Order Form to order sampling equipment. Return equipment to: Travelers Laboratory, 99 Lamberton Road, Windsor, CT 06095.
MyTravelers® Online Risk Control Tools and Resources
Risk Control offers instant access to digital risk management tools and resources to help you keep your employees and business safe. To access the site, customers can log in with their user ID and password at MyTravelers.
Industrial Hygiene Training
Uncertain about your IH skills or need a refresher on a specific topic? Our IH training offerings and resources can help you with your air and noise sampling, and also can help you meet your budget, staffing and scheduling needs. All seminars and webinars are offered to Travelers policyholders and are complimentary.
For more information about available training, email IHLABTRN@travelers.com or call our helpline at 1.800.842.0355.
Return Equipment to:
Travelers Laboratory, 99 Lamberton Road, Windsor, CT 06095