Contract Surety
For over 100 years, Travelers has enjoyed a rich heritage as a leader in the surety industry.
Travelers Knows Contract Surety
Our financial resources allow us to deliver the capacity our clients need - from large work program commitments to the smallest clients in the industry.
In fact, we've provided bonding for such monumental projects as the refurbishment of the Statue of Liberty, the Grand Coulee and Hoover dam.
Who is this right for?
General Contractors and Construction Managers
Prime Subcontractor Trades, Mechanical and Electrical
Road and Bridge Builders
Paving Contractors
Utility, Water and Sewer Line Contractors
Schedule Sensitive Subcontractor Bond
Our Schedule Sensitive Subcontractor Bond sets a new standard of responsiveness for sureties.
Learn how Travelers is improving surety responsiveness through the Subcontractor Performance Bond.
Insights & Expertise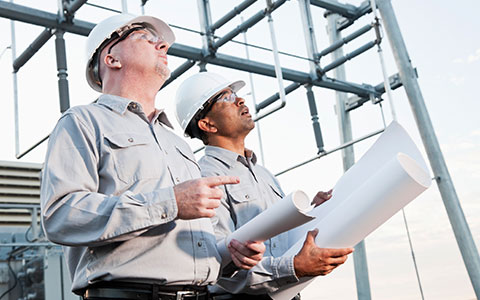 Contract bonds are a critical component of your total insurance program.
Of the top 10 contract surety writers, Travelers has the longest continuous focus on the small contractor marketplace.
Discover the three most common types of surety bonds for your business.
*
A.M. Best's rating of A++ applies to certain insurance subsidiaries of Travelers that are members of the Travelers Insurance Companies pool; other subsidiaries are included in another rating pool or are separately rated. Ratings listed herein are as of May 28, 2015, are used with permission, and are subject to changes by the rating services. For the latest rating, access 
www.ambest.com
.