"Overdraft" Symposia Series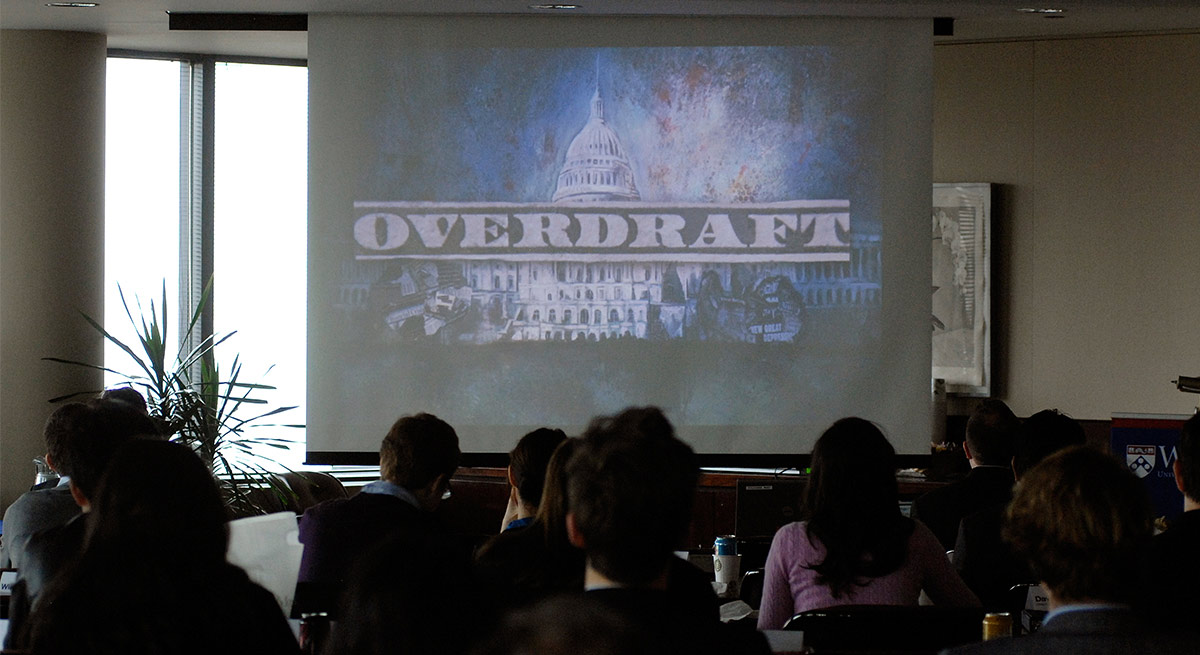 Wharton Seminars for Business Journalists
New York, New York
March 6, 2013
In March 2013, the Travelers Institute initiated a conversation about the national debt with a network of journalists through its sponsorship of Wharton Seminars for Business Journalists, hosted by the University of Pennsylvania's Wharton School. For over 40 years, Wharton Seminars for Business Journalists have provided several thousand members of the media insight from Wharton faculty into topics such as financial markets, accounting principles, corporate strategy and the global economy. Click for a full summary.
Welcoming Remarks
Peter Winicov, Senior Associate Director, Communications, The Wharton School, University of Pennsylvania
Joan Woodward, President, Travelers Institute; Executive Vice President, Public Policy; The Travelers Companies, Inc.