Small Business - Big Opportunity®
April 25, 2014 | New Britain, CT
On April 25, 2014, emergency responders from Connecticut's state and local agencies joined with leaders in the private sector and academia for a full-day emergency preparedness and disaster recovery workshop aimed at helping prepare the state's small businesses for natural and man-made disasters. The workshop, hosted by the Central Connecticut Regional Planning Agency (CCRPA) and Central Connecticut State University's (CCSU) Institute for Technology and Business Development, was held in conjunction with more than a dozen organizations including the Travelers Institute, Connecticut Light & Power and the City of New Britain, among others.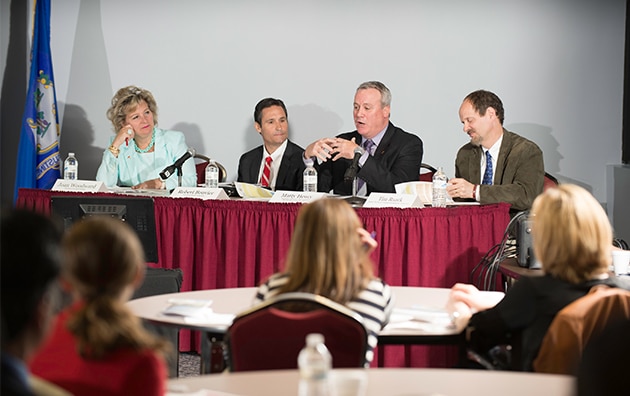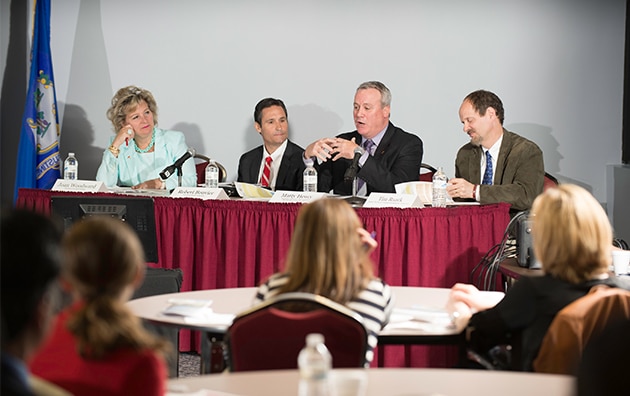 Speakers
Panel Discussion
Moderator: Joan Woodward, President, Travelers Institute; Executive Vice President, Public Policy; The Travelers Companies, Inc.
Marty Henry, Senior Vice President of Risk Control, The Travelers Companies, Inc.
Rob Bouvier, President of Bouvier Insurance
Tim Ruark, Founder and Owner of Ruark Insurance Advisors, Inc.

Working together to promote small business success
Our small business advocacy initiative, Small Business—Big Opportunity®, helps promote small business success by convening entrepreneurs, policymakers and thought leaders to explore solutions to everyday small business challenges.
LEARN MORE