Small Business - Big Opportunity®
October 20, 2011 | San Francisco, CA
On October 20, 2011, the Travelers Institute, in partnership with Small Business California, hosted its fourth in a national series of small business advocacy symposia, Small Business - Big Opportunity® in San Francisco, California. The event convened small business and community leaders at the historic Merchants Exchange Building, an emblem of the city's economic significance, to identify solutions to business challenges.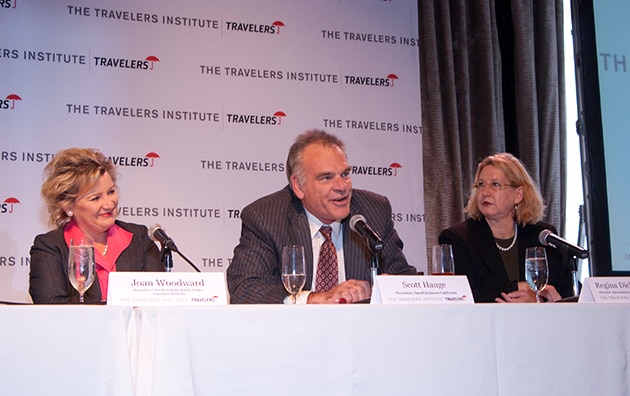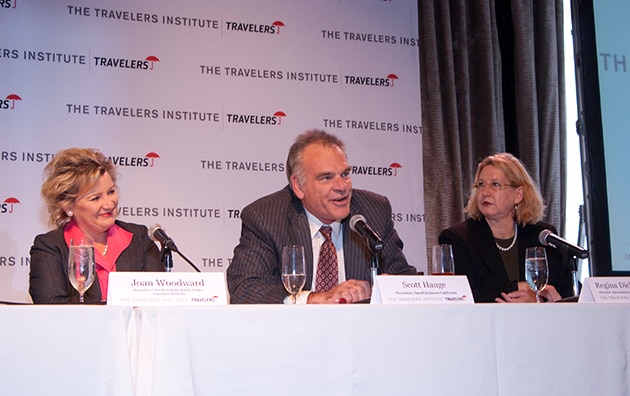 Speakers
Opening Remarks
Al Nelson, Regional Vice President, Travelers Select Accounts
Panelists
Moderator: Joan Woodward, President, Travelers Institute; Executive Vice President, Public Policy; The Travelers Companies, Inc.
Christine Baker, Acting Director, California Department of Industrial Relations
Regina Dick-Endrizzi, Director, San Francisco Office of Small Business
Elizabeth Echols, Regional Administrator, U.S. Small Business Administration
Scott Hauge, President, Small Business California

Working together to promote small business success
Our small business advocacy initiative, Small Business—Big Opportunity®, helps promote small business success by convening entrepreneurs, policymakers and thought leaders to explore solutions to everyday small business challenges.
LEARN MORE