How Our Proprietary Technology Helps Customers Impacted by Wildfires
Artificial intelligence (AI) and geospatial technology may sound like terminology straight out of a science fiction movie. But Travelers is using these cutting-edge technologies right now, in the real world, to deliver exceptional support and claim service to customers affected by wildfires.
State-of-the-art tools work best in the hands of experienced professionals and that's where the experts from Travelers Claim Corps℠ come in. This dedicated team of insurance Claim professionals can apply their experience and high-tech tools to help customers when they need it most.
There's No "I" in This A-Team
Jadwin J. is Senior Director of the Enterprise AI Accelerator team, a key part of the dedicated experts of Travelers Claim Corps. Her team develops assets for various Travelers business lines designed to help those business areas accelerate their journey through the world of AI.
Jadwin's varied and exciting career experiences paved the path that eventually led her to Travelers. Along the way, she trained horses in New Zealand, coordinated communications for a bank in London, planned and managed events in Washington, D.C., then worked as deputy program manager at the National Institutes of Health (NIH) – her first tech job. While there, she managed the patient data repository used for clinical research, where Dr. Anthony Fauci and his team were among her "customers."
"I've always been intrigued by figuring out how things work," she said. "Tech is about that, and AI is a fascinating place to be."
AI combines computer science and vast data to simulate human problem-solving and decision-making in machines and software. Once considered to be science fiction, AI technologies are rapidly reshaping how businesses operate.
Ultimately, Jadwin's diverse career path brought her to Travelers, where her groundbreaking work is transforming claim experiences for Travelers customers across the country. At Travelers, Jadwin merges the worlds of insurance and AI with the goal to help deliver the best and fastest claim service to homeowners when they need it most. Her team consists of about 25 data scientists, data engineers and software engineers. They work to accelerate the application of AI across the Travelers enterprise. The journey includes:
Identifying and testing new AI concepts, technologies and potential applications.
Building AI capabilities that business areas across the enterprise can use, from data science models to vendor partnerships to software applications.
Conducting statistical analysis and interpreting results to guide organizational direction.
Working collaboratively with business owners, the team has developed models that can derive insights from call center transcripts, identify property risks through aerial imagery and identify patterns in claim notes.
There's an App for That
With Jadwin's help, a cross-functional team led by Jerrod B. developed an AI-based tool called the Wildfire Loss Detector App.
This app uses AI and high-resolution geospatial imaging to identify damaged customer properties. Developed by Jerrod B., an assistant vice president, and Brad G. as the technical lead, the AI model analyzes imagery taken after a major disaster like a wildfire, tornado or hurricane to determine if a property was destroyed. The system is extremely powerful, routinely ingesting 25 million images a day.
In the past, Claim professionals would manually review aerial images of regions struck by weather or wildfires to determine the damage to insured homes. On-site inspections were required. That process was time-consuming, labor intensive and potentially dangerous.
The app has reduced the timeframe for reviewing wildfire damage to minutes by taking in and analyzing up to 4,000 aerial images per second. The power of machine learning can identify customers' homes and help Travelers Claim Corps professionals evaluate the property – zooming in to within three inches of the damage. The app also ties in other vital information, such as the weather, severity of the fire and cost of the home, to inform claim processing.
How This Helps Customers
Through award-winning technology, the Travelers Claims Corps experts help customers begin the recovery process for properties lost to wildfires – sometimes even before they are able or allowed to return home.
"A wildfire going through your home is one of the worst days in your life," Jadwin said. "The Wildfire Loss Detector App helps expedite claims and improve customer service."
Travelers Claim Corps professionals, armed with the latest technology, get images of an evacuated home within 24 hours. Then they run the model against it and can confirm whether the home is a total loss.
Travelers starts the process immediately, helping to give customers peace of mind after an event has disrupted their lives. What used to take a couple of days can now take a couple of hours with the help of AI.
Using the Wildfire Loss Detector App, the Travelers Claim Corps specialists analyze aerial imagery data to determine an appropriate level of response. This "virtual scope of damage" review helps jump-start the claim process even if a customer is evacuated from the area.
Travelers is using the latest technology to help customers in times of crisis. AI is reshaping insurance, with far-reaching potential in nearly every aspect of the insurance industry. With Jadwin and her team leading the way, Travelers aims to drive transformative innovations across the industry for years to come.
Knowing you have the right coverage and a team that uses AI technology to increase the speed of claim resolutions can give you greater peace of mind should the unthinkable happen. Contact your local independent agent or Travelers representative today to get a homeowners insurance quote.
Tips, Tactics and Insights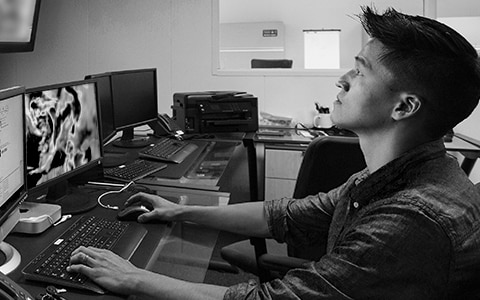 Most homeowners know how fickle Mother Nature can be. From hurricanes and hailstorms to wildfires, sometimes there's little you can do to avoid the risk of property damage and loss.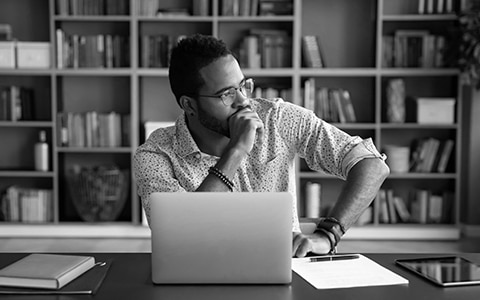 Your home is your castle. Why wouldn't you protect it by using an experienced company that invests in technology and puts its heart into customer support?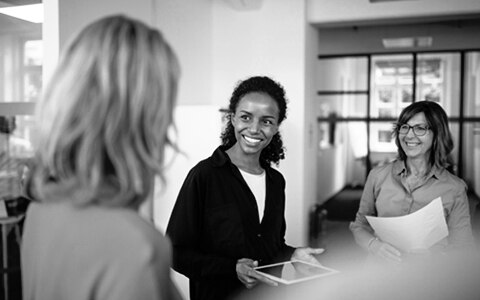 Not sure whether to file a claim? Call Travelers. We can give you the information you may need to make an informed decision.