What to Look for in a Home Insurance Company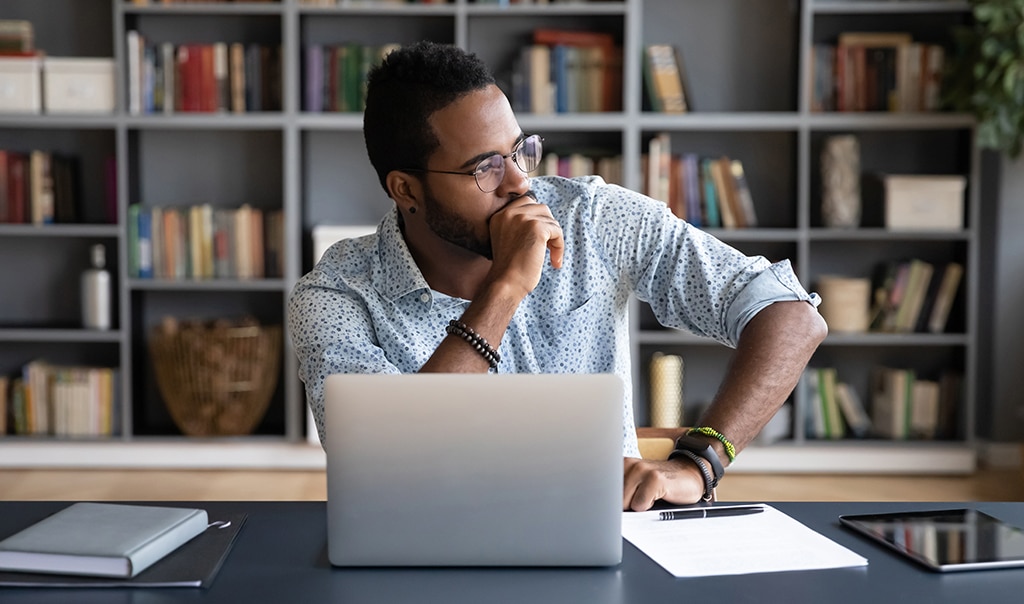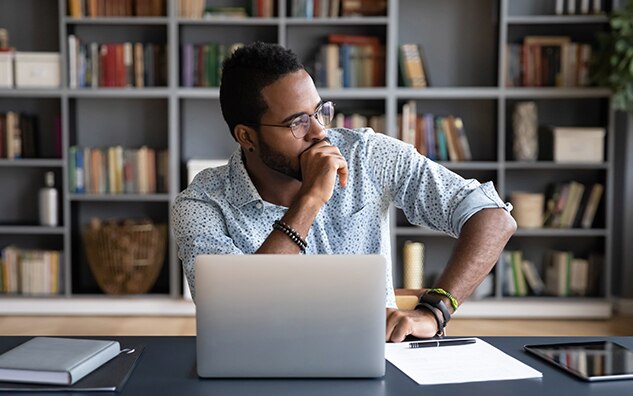 So, you're buying a home. Now is the time to think about insuring it.
You're probably concerned about what insurance coverage you need, the benefits you'll get with your policy and the cost. However, these aren't the only factors you need to consider.
It may also be important to make certain you're getting your policy from the right insurance company. You'll want to know if it has the right policy for your needs. You also should consider its financial stability, its risk expertise and perhaps most importantly, how it handles claims. 

Imagine you experienced a significant event, like a fire or burst pipe, that damaged your home to the extent that you had to move out temporarily while it was being repaired. After the immediate event, and once everyone is safe, your next best move is probably to call your insurance company. This is when choosing the right provider can make all the difference.

Whether you're a tech-savvy homeowner who knows your way around a smartphone or you're a consumer who likes a more personal touch, your insurance company needs to work with you in the way that you are most comfortable. When it's time to get your life back to normal, you need experienced Claim professionals who have deep expertise and real compassion to guide you through the process.

While it's important to be budget-conscious when choosing your home insurer, it's also important to get the best value for your money. You should feel confident that your claim experience will be a good one. With a strong insurance company, you'll find that it thinks smart, acts fast and moves to resolve your claim efficiently.

Here are some things to look for when you're shopping for a home insurance company:
Excellent Claim support. Consider the track record of a homeowners insurance company:


Does it use digital tools to offer flexibility and personalized service to its customers, to engage with them where they are, serve them the way they want and ultimately get them what they need?
Has it been recognized for exceptional service, especially in response to weather catastrophes?
Does it use its own claim adjusters — not third parties — to ensure that customers are helped by someone who is knowledgeable and experienced?
Does it offer loss consultation to explain to customers what their options are, to help them make an informed decision based on their specific situation?
Use of the latest technology. Not all companies in the insurance industry invest in technology. However, some, like Travelers, do:


They use highly advanced computer technology including geospatial mapping, artificial intelligence and drones.
They also use advanced accident investigation tools such as photo imagery and smartphone technology. These digital tools help give customers more options, flexibility and convenience in the claim process.
They do virtual property inspections and visits, when appropriate.
They also have special technology, tools and systems in place to handle large scale natural disasters.



If you're considering doing business with a homeowners insurance provider that doesn't have a reputation for being a leader in technology, you may want to consider one that does.
Tip: If you're a do-it-yourselfer, make sure your insurance company offers comprehensive self-service capabilities.
Reputation. It's smart to secure your homeowners coverage from a company that has a long history of financial strength, stability and resilience. Being a respected, highly trusted brand is important to Travelers, and we've earned our reputation of being one of the best property casualty insurers in the industry. Travelers has earned a coveted spot on the Dow 30 through our strong legacy. Travelers is rated A++ for financial strength by A.M. Best Company, and our claims-paying ability is rated A or above by major rating agencies including A.M. Best, Fitch, Moody's and Standard & Poor's. That's a track record that provides confidence and security to our customers.
Finding the Right Homeowners Coverage for You
Once you identify an insurance company you want to do business with, it can be helpful to know a few details about home insurance, so you can secure the coverage that meets your needs at a fair price. Here are some things to help you understand homeowners insurance:
What Homeowners Insurance Covers
A typical homeowners policy can cover the structure of your home, other structures on your property and your personal belongings. It also may provide additional living expenses if you cannot live in your home due to a covered loss. In addition, it may cover limited valuable items, and you can usually purchase extra coverage if you need it.
The Amount of Coverage You Need
Dwelling coverage helps pay to repair or rebuild your home if it's damaged by a covered loss. The amount of dwelling coverage you need is determined not by the market value of your home, but by the estimated cost to rebuild it. If you have a mortgage, your lender may require certain dwelling coverage options, limits and deductibles.
Make sure you have enough homeowners insurance to adequately cover your home and possessions, and not so much that you're overpaying for it.
Coverage Limits
Your coverage limits are determined by the amount of coverage you purchase. Also, your possessions will only be covered up to a certain level, including more expensive items like jewelry and art. So, it's important to work with an experienced insurance professional who can help you determine the amount of coverage protection that is right for your specific needs.
Controlling Homeowners Insurance Costs
You can help lower your insurance premiums in a number of ways, including choosing a higher deductible, although this could leave you vulnerable to higher out-of-pocket costs when making a claim. Here are a few tips:
Talk to your Travelers representative or local independent agent about your insurance needs and eligibility for discounts.
Install smoke detectors, interior sprinkler systems, home security and smart home technologies.
Bundle or purchase multiple policies with Travelers, such as car, boat and umbrella insurance.
Get the Homeowners Insurance Coverage That's Right for You
When you're looking for a home insurance company, you may want to consider if it has the latest digital tools, and experienced, compassionate employees trained in using data to help guide you through a potential claim incident — large or small. Travelers will honor our promise to care for you through science, data and heart. Contact your local independent agent to get a homeowners insurance quote today.
More Prepare & Prevent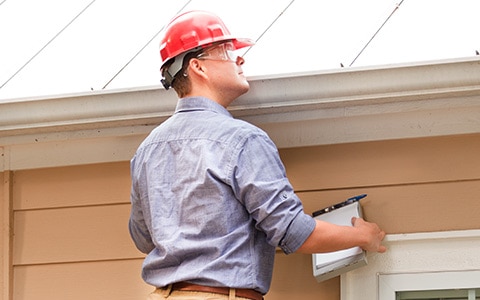 The required home inspection is an important part of the home-buying process. Here are some questions to ask potential candidates.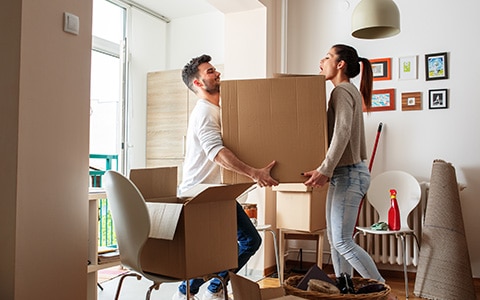 If you're planning to move, consider the pros and cons of moving yourself vs hiring movers. Explore moving costs and other considerations.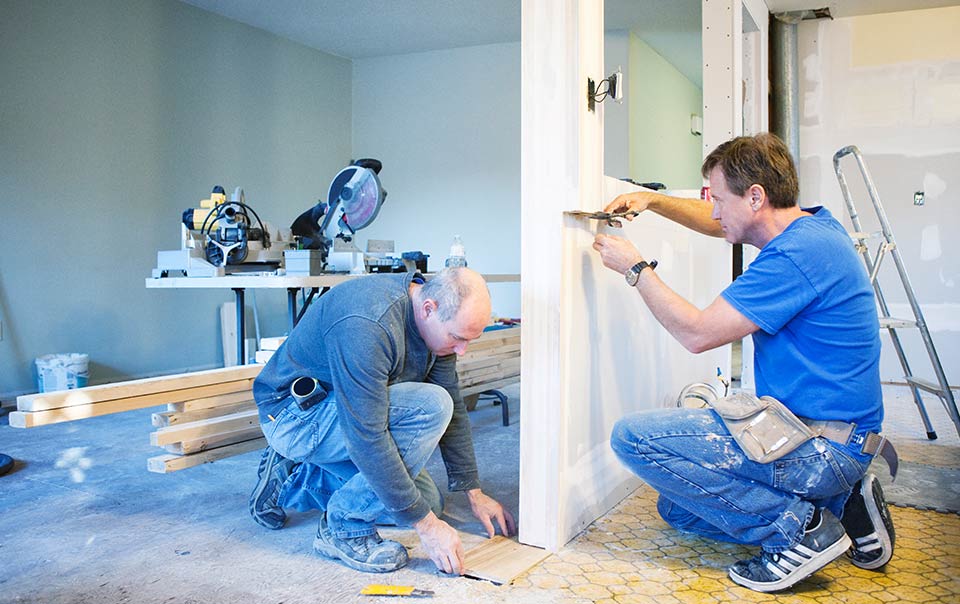 Use our hiring a contractor checklist tips as a guide to help you when selecting a contractor.