Home Insurance Coverage
What Does Homeowners Insurance Cover?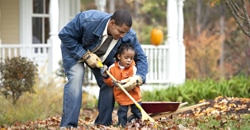 A Homeowners Insurance Policy (also known as an HO-3 policy) can cover damage caused by such perils as fire, windstorms, hail, lightning and vandalism. Typically, damage caused by floods and earthquakes is not covered by basic homeowner insurance policies. Optional homeowner insurance coverages and policies may be available to cover damage due to additional perils.
Types of Home Insurance Coverage
Within a Homeowners Insurance Policy, the following categories can help ensure your home and assets are adequately protected.
Dwelling Coverage
Dwelling coverage can pay to repair or rebuild your home if damaged by a covered cause of loss. You will likely want to buy enough dwelling coverage to cover the estimated cost to repair or rebuild.
Other Structures Coverage
Other structures coverage can pay for covered damages to detached structures like garages, sheds and fences on your property.
Personal Property Coverage
Personal property coverage can pay you for the personal items in your home that may be damaged or destroyed by a covered cause of loss, which could include your furniture, clothes, sporting goods and electronics. Special limits of liability may apply to certain items.
Loss of Use Coverage
Loss of use coverage can pay your additional living expenses if you must move out of your home temporarily while it's being restored. This is subject to coverage terms and limits.
Personal Liability Coverage
Liability coverage can help protect you in the event of a claim and can provide a defense in the event of a lawsuit if you or a member of your household is responsible for causing bodily injury or property damage to others.
Home Insurance Deductibles and Limits
Your home insurance deductible is the amount of a covered claim that is your responsibility. The amount you choose for your insurance deductible depends on how much you're prepared to pay if you have a covered loss.
Your home insurance coverage limits (the amount of homeowners insurance you buy) starts with your dwelling coverage. The limits of coverage for the other standard coverages in your homeowners policy are typically calculated as percentages of your dwelling limit.

Additional Homeowners Insurance Coverages
Special Personal Property Coverage
This special coverage for personal property or contents can provide broader protection for your possessions in the event of a covered loss. It can cover your personal property in more situations than a homeowners policy.
Contents Replacement Cost
Personal property replacement cost loss settlement coverage provides for settlement of covered personal property losses based on replacement cost at the time of loss, with no deduction for depreciation. The coverage is subject to applicable policy limits and deductibles and special limits apply to certain items such as jewelry, watches and furs.
Additional Replacement Cost Protection Coverage
Additional replacement cost coverage can make available an additional amount to help repair or rebuild your home if the dwelling coverage on your home is not enough to cover the cost to repair or rebuild after a covered loss.
Jewelry and Valuable Items
Does Homeowners insurance cover theft? Valuable Items Plus coverage can provide higher limits and expanded protection for special classes of property such as jewelry, silverware and furs.
Personal Articles Floater
A personal articles floater is a separate valuable items policy that is available should you need coverage or higher amounts of coverage for specific valuable items.
Water Backup and Sump Pump Discharge or Overflow
Does Home insurance cover water damage? If water backs up from a sewer or drain within your home, or if water discharges or overflows from your sump pump, this coverage can help cover the loss up to a specified dollar amount. This does not include coverage for flood or surface water backup.
Identity Fraud
Identity fraud expense reimbursement coverage can provide up to $25,000 that can help cover expenses to restore your identity if it's used fraudulently.
Green Home Coverage
This green home coverage provides additional protection that can help repair, replace or rebuild with green materials, after a covered loss occurs.
Let Echo Show Home Central Help You Manage Your Tasks 
Learn preventative steps you can take to help make your home safer. Create checklists for plumbing, weather, fire and home security tasks and track your progress. The Home Central video content is available on Alexa Echo Show devices.
Enable the skill
Manage Your Policy with the Travelers Skill for Alexa
Created specifically for Travelers policyholders, the Travelers skill can help you manage your policy. Just log in using your MyTravelers® account.
Enable the skill
Related Products
From jewelry to collectibles, you may have more valuables than you realize. And your home insurance policy may not provide the coverage you need.
This liability coverage may go above and beyond your car and home insurance policies to help protect you from unexpected events.
Knowing that you, your passengers and your vessel are protected can help you relax and enjoy your time on the water.
Tools & Resources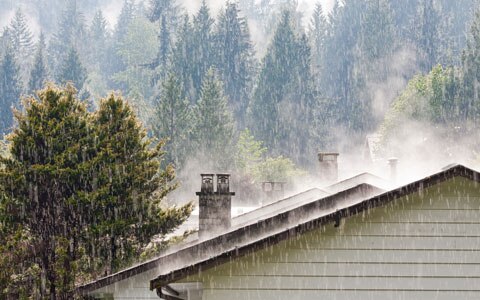 Water runoff may cause damage to your property. Learn how to help protect your property from water runoff.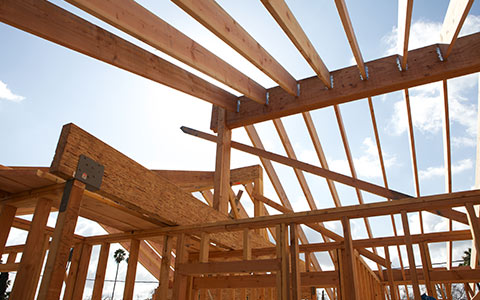 If your home isn't insured to its estimated replacement cost, your homeowners policy may not cover the full cost to rebuild.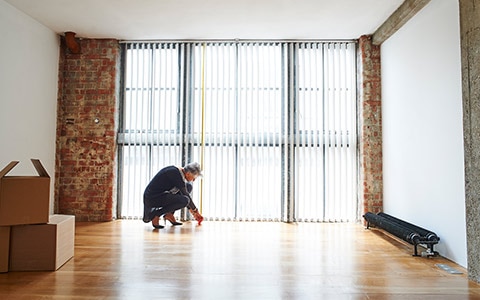 Having a planned approach for how to downsize your home can help make the process less stressful.