Employee Spotlight: Mike Stafford Builds on His Passions


Since 2004, Travelers has provided more than $5.1 million in support of Habitat for Humanity®, supporting builds and helping the organization create affordable housing. In 2017 alone, employees like Mike Stafford volunteered for more than 5,000 total hours to build more than 50 homes with Habitat for Humanity in the U.S and Canada.
Mike is passionate about building things. He is also passionate about helping people.
"I grew up with a father who taught me how to do all things construction, and Habitat for Humanity was something I always wanted to be involved with," explained Mike. And he got the chance to indulge both passions through Travelers. Not long after his office established an annual build with Habitat in 2003, Mike became co-chair of the project.
In 2018, Mike took his involvement with the local chapter of Habitat to new heights by joining the board. Now, on top of rallying volunteers and working on builds, he is helping behind the scenes. "Habitat needs more business leaders on their board, and I can lend an insurance and a risk management perspective," said Mike.
Mike is excited about this new chapter with Habitat. "I look forward to influencing what we are doing locally and developing a relationship with the families we are helping," he said.
More Employee Spotlights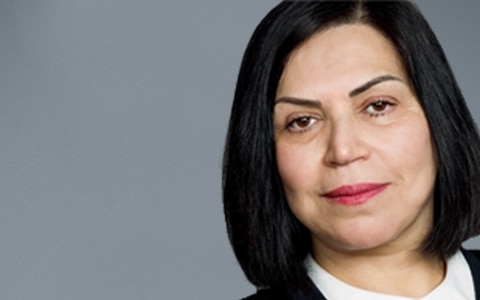 Shala Tavakoli hopes that her work to empower people in her community will inspire others to give back to their community by getting involved with nonprofit organizations.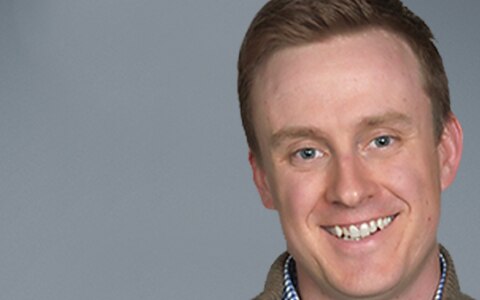 Andy Darvell uses his career experience and insight as a former mentee at BestPrep to pair employees with students eager to learn about business.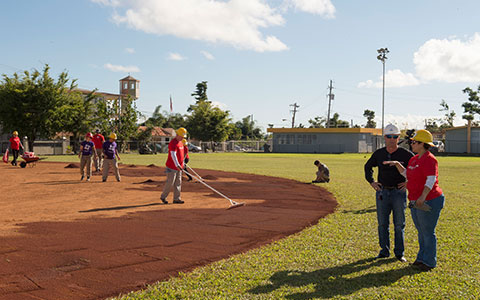 Following the devastation of Hurricane Maria, Travelers stepped up to the plate in more ways than one to help bring play back to the kids of Yabucoa, Puerto Rico.