MyTravelers®: How Digital-First Solutions Deliver Customer-First Outcomes


At Travelers, delivering digital-first solutions means keeping the customer in mind every step of the way. A case in point is our customer-centric MyTravelers mobile app. MyTravelers, which puts our services in the palm of users' hands, has earned a 4.7-star review based on nearly 33,000 ratings – and we're still hard at work, making the user experiences even more valuable.     
That's because when customers need us, it's often during difficult circumstances, so we want to make interacting with Travelers as simple as possible
"Our mobile app is a big part of our customer journey. In some cases, it's their entire journey," says Dan S., senior director of software engineering at Travelers. "It brings every service Travelers provides to one accessible place and orients it around the customer."
Delivering the Digital Experiences Customers Want
"Customers come first, and customers want digital solutions," says Laura G., product owner for applications like the MyTravelers mobile app.
To meet customers' needs, our Technology teams approach every new solution with the assumption that it can be digital – and they build it efficiently, with an eye for future use cases. This increases our speed of service and puts our solutions in customers' hands quickly without sacrificing the user experience.
Three Guidelines to Creating Customer-Centric Apps
While building the improved MyTravelers app, our teams enabled a rapid response to our customers in all places and all ways – whether they're updating their coverage, requesting roadside assistance, filing a claim or anything in between — through three important guidelines.
We are a team of teams, driven by a shared goal.
With the charge to focus on customer-centric outcomes, those who oversaw the development of the MyTravelers mobile app made sure everyone working on it fully understood what they were building and why.
"Everyone considered the customer use case and could attend customer focus groups, whether they were an architect or a user experience (UX) specialist. And everyone had a voice and a seat at the table," says Daniel F., senior director of experience design, who oversaw the app's UX design. "The dynamic became: We're all one, without silos or hierarchies."
We focus on outcomes.
"If you operate based solely on deadlines and requirements, you risk checking off every box while creating a subpar experience. Our working style wasn't requirements-based, but rather outcome-based – and those outcomes were designed around the customer," explains Laura. "Even if a prototype met the requirements, we always went back to whether people enjoyed using it."
We welcome customer feedback at every stage.
"For every design, from high-level stages to detailed plans, we sought customer feedback," says Daniel. "We wanted to make the app enjoyable for all, including users with disabilities. This meant not only making the app ADA-compliant, but also getting feedback from people using assistive technologies. So, we tested along the way to look for friction points and released a beta version to early users for even more feedback prior to the launch."
Travelers team members monitor app store reviews to learn how they can improve MyTravelers. For example, a customer said they'd like to be able to add their Travelers auto ID card to smartphone wallets — and the team made that happen within two weeks of reading the suggestion.
"Usually, you build tech solutions to match a requirement or two, but we designed this entire platform for the customer," Dan says. "The tech stack, code, deployment process – it's all built for both proactive improvements and the ability to react to customer feedback. What we've learned from mobile is now being used across the entire enterprise.
More Technology & Analytics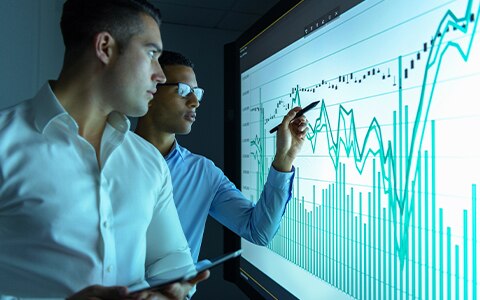 Mojgan Lefebvre, Chief Technology and Operations Officer, on how Travelers uses deep learning, Al and design thinking to create best-in-class customer solutions.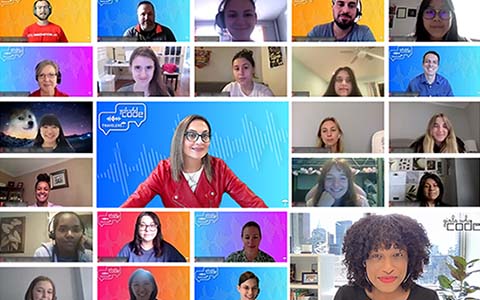 Future women in tech get coding experience at Travelers through Girls Who Code.
Learn more about Travelers' employee driven patents such as HomeSafe, Cargo Theft App, Wildfire Defender and more.