Equipment Breakdown Reinsurance Claim Services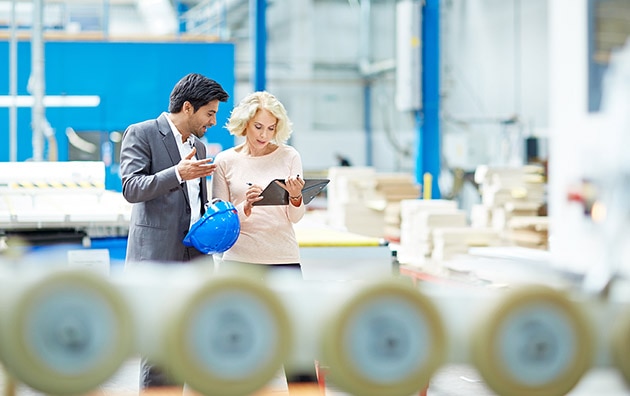 Getting back to business as usual means something different for every client. That's why your designated claim manager works with you one-on-one to develop a custom, mutually agreeable claim process that outlines how we'll respond to losses.
Local Equipment Breakdown Experts
We have over 175 in-house Claim professionals dedicated exclusively to equipment breakdown claims. Empowered with local decision-making authority, they will work with you to closely manage your clients' claims. Our goal is to provide fair and accurate claim payments.
Extra Support for Complex Situations
For challenging and unique assignments, our major case unit may involve the Travelers forensic laboratory, or our network of independent testing, consulting and service companies. You get the extra support you need for the most complicated equipment breakdown claims.
Subrogation Resources
Our in-house subrogation team has the expertise to analyze whether other parties are partially or fully responsible. The team also works to return deductibles and assist in the recovery of uninsured expenses. Successful subrogation helps keep future premiums down.
Claim Training and Reporting
Training sessions are offered for new claim staff as well as refresher training for experienced adjusters. Available reporting includes the tracking of claim trends, loss severity and stratification, and claim management metrics. 
Take advantage of: 
Client-specific training to understand equipment breakdown 
Claim trending and large loss information
Loss severity and stratification reporting
Cause and result loss data
Robust management reporting
Equipment Breakdown Resources
Travelers BoilerRe has experienced Risk Control staff and offers a range of technical resources to help you and your clients manage equipment breakdown risks.