Equipment Breakdown Reinsurance Underwriting Services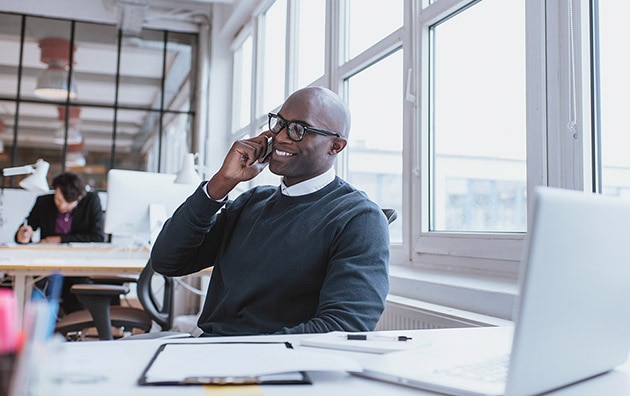 Whether it's sharing risk on a commercial lines book, evaluating a farm portfolio, building an underwriting box for a managing general agent, or underwriting a steel mill, you'll benefit from our deep engineering expertise, and a personalized approach to your unique coverage requirements. 
Prompt, Precise Underwriting
We approach underwriting just like everything else we do, thoughtfully informed, well organized, and with your unique needs in mind. Our goal is to provide clear and definitive solutions within 24 to 48 hours of your request. For highly specialized risks, a dedicated team of underwriters will work with you and your team to expedite a custom equipment breakdown insurance solution that doesn't sacrifice quality for speed.
Complex, High Risk Industries
We're continually refining and improving our risk assessment approach for high risk industries. In these cases, our underwriters join forces with our in-house claim professionals, risk control specialists, and industry experts. Together they conduct thorough technical reviews, analyze industry trends, and develop creative, tailored solutions that meet unconventional needs.
Broad Authority
If you choose treaty reinsurance, it's common to want to manage most aspects of your equipment breakdown business in-house. To help minimize referrals, we'll work with you to analyze your book attributes and performance and establish an underwriting authority that lets you act independently and efficiently every day. When a referral is needed, your designated Travelers BoilerRe underwriter will help make it happen.
If you choose facultative reinsurance, you'll likely need fast access to underwriting on a case by case basis. Our more than 40 seasoned underwriters are local decision makers and provide flexible underwriting solutions right when you need them. They're equipment breakdown experts with broad authority and work to meet or exceed your service expectations.
Direct Access
In addition to advanced technical support, we also offer you the internal resources you need as a program manager or agent. Your dedicated Travelers BoilerRe representative and surrounding team will work with you hand-in-hand to help you tackle the daily challenges of running your book of business. They'll support you like your own in-house equipment breakdown department. 
Equipment Breakdown Resources
Travelers BoilerRe has experienced Risk Control staff and offers a range of technical resources to help you and your clients manage equipment breakdown risks.