The Infrastructure Bill's Impact on Equipment and Machinery Owners
The Bipartisan Infrastructure Law (BIL) — or Infrastructure Investment and Jobs Act (IIJA) — will inject $848 billion into the U.S. economy.1 This once-in-a-generation investment aims to improve the quality and resilience of our nation's infrastructure so American institutions and individuals can thrive in an increasingly technologically-driven, environmentally conscious global market. 
While manufacturers, construction contractors and service providers are expected to benefit from the BIL, they — as well as any enterprise that relies on machinery and equipment — may also carry the burden of its potential negative impacts if the influx of BIL-funded projects places any additional strain on supply chains, labor markets and our nation's power grid.
Equipment Breakdowns Could Result in Longer, More Costly Downtimes as Infrastructure Projects Ramp Up
The cost of equipment, parts and labor driven up by further demand could leave owners unprepared and possibly underinsured to absorb the expense of a loss.
Enterprises eager to capitalize on BIL-related opportunities may bypass critical maintenance to keep production lines running, leaving their equipment increasingly susceptible to breakdowns as a result.
Less experienced or overworked tenured technicians may be more prone to making serious mistakes when operating or servicing machinery.
An outdated electrical grid could be put under stress to generate and deliver new, novel sources of energy, causing more outages and equipment-damaging surges, spikes, dips and arcs.
These possibilities may create a perfect storm where machinery owners could see equipment breakdowns happening more frequently and resulting in longer, more costly downtimes — leaving those who fail to prepare at greater risk.
Trending Risk Topics to Explore
Our industry-leading experts share their insights on some of the many ways the Bipartisan Infrastructure Law could affect your ability to acquire or get machinery and equipment back up and running or replaced in a timely manner after an incident, as well as their advice for mitigating the impact of an equipment breakdown on your operations.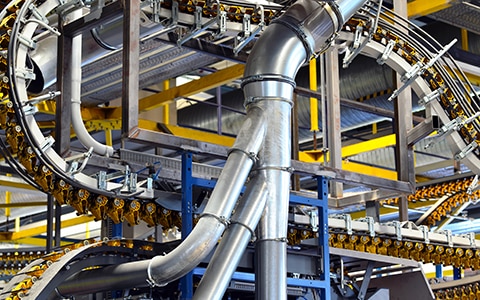 Learn how the Bipartisan Infrastructure Law (BIL) may increase risk of equipment and machinery breakdowns and operational disruptions.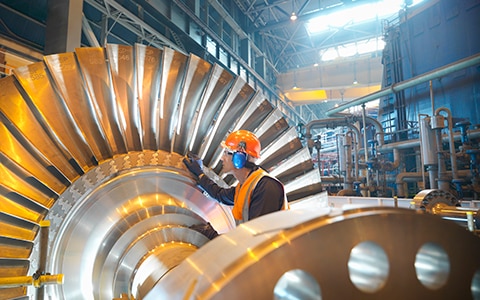 Learn how more infrastructure projects may drain the pool of trained technicians, increasing risks of equipment and machinery breakdowns.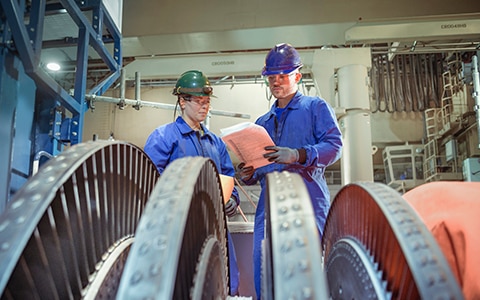 Find advice and tips for equipment and machinery owners to navigate the challenges arising from the Bipartisan Infrastructure Law (BIL).
Source
1 H.R.3684 – Infrastructure Investment and Jobs Act, 117th Congress (2021-2022) — https://www.congress.gov/bill/117th-congress/house-bill/3684/text  
Additional Sources
Whitehouse.gov content, "Delivery Results from President Biden's Bipartisan Infrastructure Law" — https://www.whitehouse.gov/build/  
A Guidebook to the Bipartisan Infrastructure Law for State, Local, Tribal, and Territorial Governments, and other Partners, May 2022 —  https://www.whitehouse.gov/wp-content/uploads/2022/05/BUILDING-A-BETTER-AMERICA-V2.pdf 
Fact Sheet: Securing a Made in America Supply Chain for Critical Minerals, Feb. 22, 2022 — https://www.whitehouse.gov/briefing-room/statements-releases/2022/02/22/fact-sheet-securing-a-made-in-america-supply-chain-for-critical-minerals/  
Travelers Institute® Webinar: Insuring the Rebuilding of America: What's in the $1.2 Trillion Infrastructure Law? What Will IT Mean for the U.S. Economy?, Travelers Institute, Dec. 15, 2021 — https://www.travelers.com/travelers-institute/webinar-series/symposia-series/infrastructure