Distracted Driving Statistics
A recent study from the Virginia Tech Transportation Institute found that manual-visual tasks associated with hand-held devices, such as reaching for the phone or dialing, increased the risk of getting into a crash by three times. The study also reported that even hands-free devices involve manual-visual tasks at least half the time, which is associated with a greater crash risk.
Are you fully aware of all the statistics behind distracted driving, whether those distractions are cognitive or visual? Read and share the infographic below with friends and family to see how much distracted driving puts you and others on the road at risk.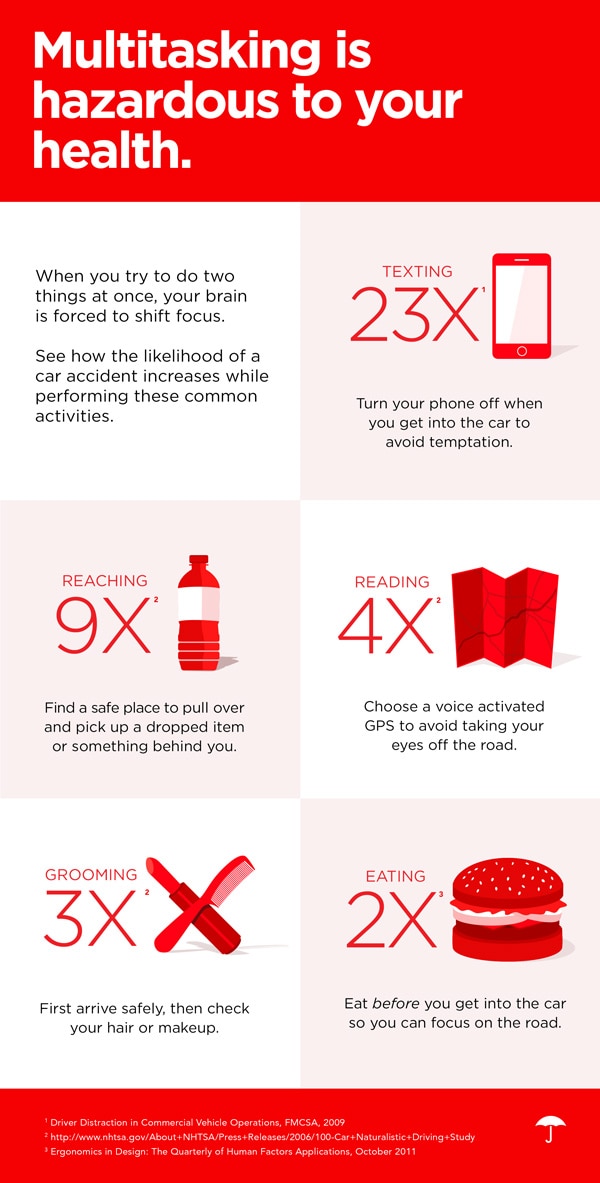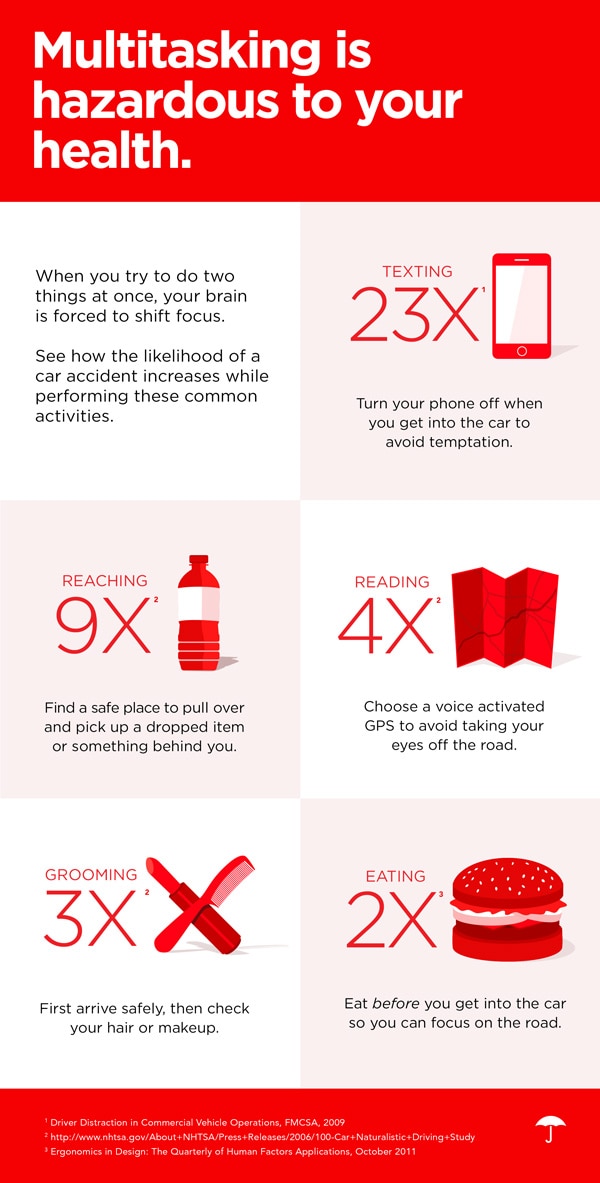 More Prepare & Prevent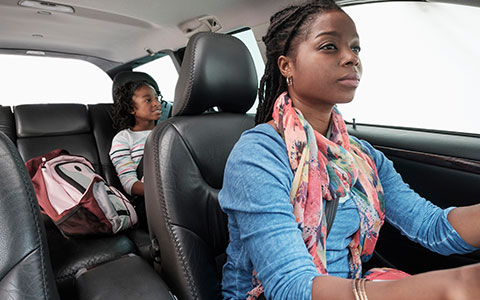 From stowing your phone to speaking up when you see distracted driving, these tips can help avoid dangerous activity on the road.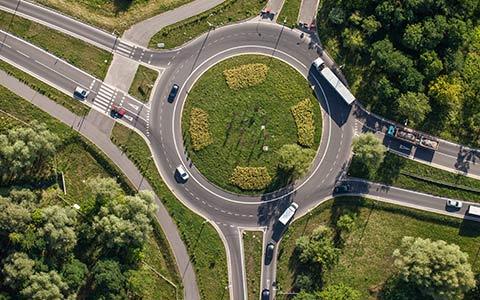 Some traffic scenarios seem to defy logic. Here are three seemingly paradoxical traffic patterns and the science behind them.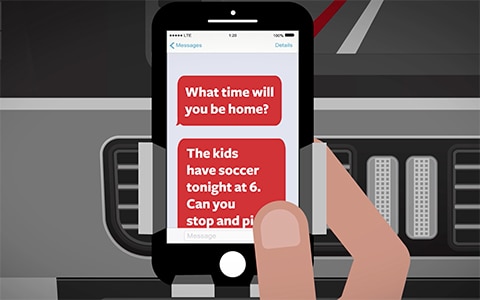 Every second you take your eyes off the road to do another task, like text, read, reach over, groom or eat, can be dangerous. Share these videos to help raise awareness.