How Data Helps Insurance Customers Get Back on the Road After a Car Accident
Artificial intelligence (AI) is improving every aspect of driving, including powering self-driving vehicles, mapping the shortest route to a destination, and even reminding you to have your car serviced. Now, Travelers is using these advanced technologies to expedite claim handling and resolution, deliver enhanced customer service and promote safety. It's all part of the Travelers promise to care through science, data and heart.
Fast Problem-Solving Through Automation
Nothing takes the place of human compassion and support when you're looking to get back on the road after a car accident. In tandem with expert customer care, AI-powered solutions, data and analytics are helping Travelers Claim professionals elevate the quality and efficiency of the claim experience to help drivers get back behind the wheel safely and as soon as reasonably possible.

When a policyholder first gets in contact with a Travelers representative after an auto accident, an array of advanced technology and data analyses are put into motion on their behalf. As their call is taken, a Claim customer service representative carefully listens and asks questions about the accident. These questions are guided by robust datasets that help determine the most efficient way to have the damage assessed. Later, a Claim professional engages with the policyholder to confirm the details of the incident as well as whether the type of loss is covered.
Streamlined Damage Evaluation Through Image Analytics
If a vehicle is drivable and the policyholder wants to start the claim process, Travelers may offer a digital tool that allows customers to start the assessment process themselves.
For example, the Travelers Claim professional can text or email the policyholder a link to the Travelers Photo Capture for Auto Application, if it is appropriate for the particular loss.1 Once installed on a smartphone, policyholder information is pre-filled to save time. Then, the app guides the policyholder through the steps required to take photos of a vehicle's damage and submit them for review.

The photos are carefully evaluated by a Travelers appraiser. Photo analytics and AI technology help streamline the vehicle inspection process, identifying what damage would need repair, what might need to be replaced or if the vehicle is a total loss. Coupled with sophisticated algorithms based on large Travelers datasets, this technological approach to assessing damage and with appraiser oversight, results in detailed and accurate estimates for parts and labor or quickly assesses whether a car should be deemed a total loss. This can save policyholders valuable time that typically would be spent going to a body shop to get an estimate.

After uploading photos, it even may be possible for some Travelers policyholders to completely resolve a claim and receive a payment through ePay for repairs only hours after the accident. Every situation is unique, so turnaround times for payments may vary.
A Network of Efficient Auto Repair Shops
Perhaps one of the most frustrating aspects of getting back on the road after a car accident is finding the right auto body shop and having repairs made. Travelers can help policyholders with that, too.

MyTravelers® Repair Network offers auto policyholders access to an extensive network of more than 3,000 high-quality auto repair facilities across the country for quick and efficient repairs.2 More than half of all Travelers policyholders live within a short distance of one of these shops.
High-Tech Help Supports Policyholders
Accidents aren't the only hazard on the highway. Many people get stranded because of a flat tire, engine malfunction, empty gas tank and more. A policyholder who has Roadside Assistance can call any time of the day or night to talk with a service person who can quickly dispatch a tow truck. The policyholder can then track the estimated time of arrival on the Travelers app.

If a policyholder's vehicle is stolen, Travelers has a high-tech way to help in recovery. By tapping into robust license plate reader technology, Travelers (in concert with law enforcement) can get real-time information about sightings.
Care at the Moment of Need
With the help of technology and expert resources, Travelers is transforming the process of getting drivers back on the road after an accident. It's part of our promise to deliver a better end-to-end experience through science, data and heart.

Find a Travelers representative or local independent agent to learn about the benefits of Travelers auto coverage.



1

 Not available in every state. This approach is not used in every policyholder claim experience.


2

 Customers have the right to choose where their vehicle will be appraised (depending on state) or repaired and are under no obligation to use a repair facility in our network.

More Prepare & Prevent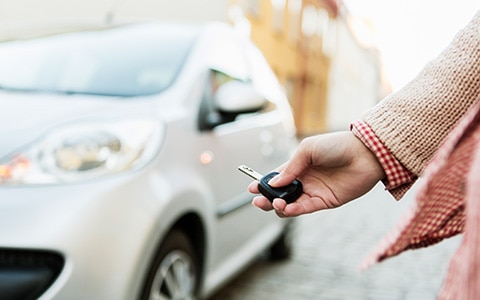 Choosing car insurance is a challenging task given the abundance of carriers and coverage choices.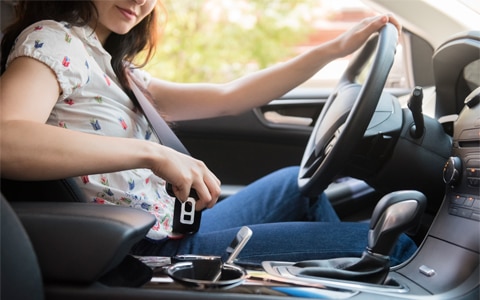 Knowing is half the battle, especially when it comes to insurance. Learn about common car accidents and how to help avoid them.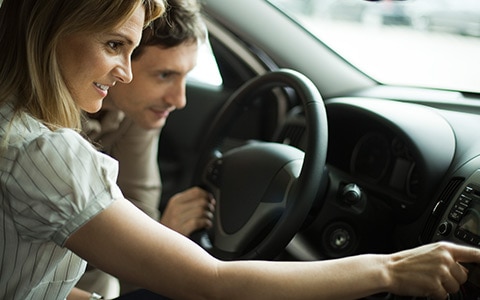 It's tempting to buy a new car that looks great and is fun to drive, but you should also consider safety and insurance costs.