5 Equipment Innovations Impacting Construction Business Operations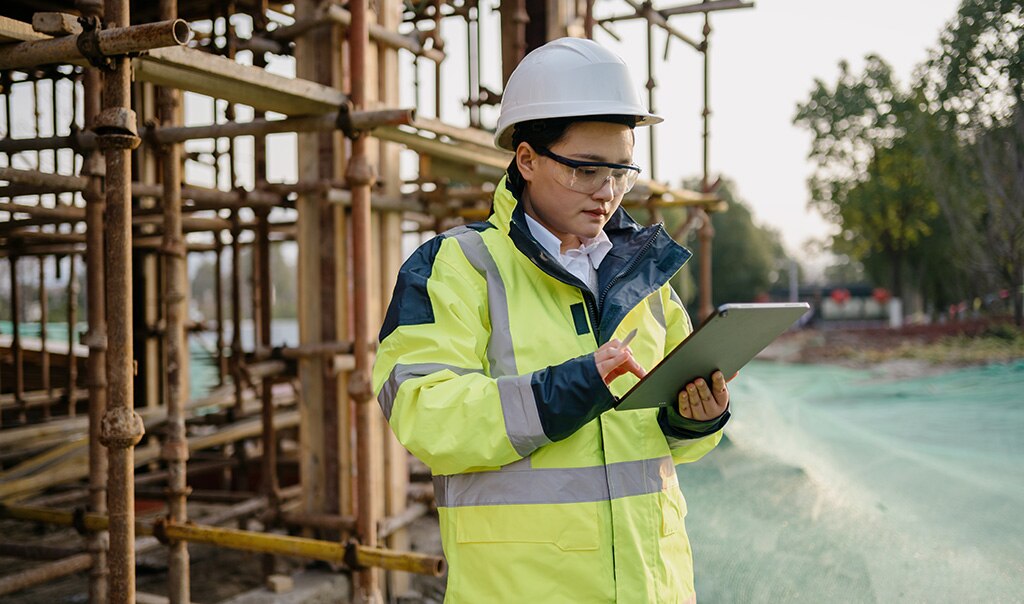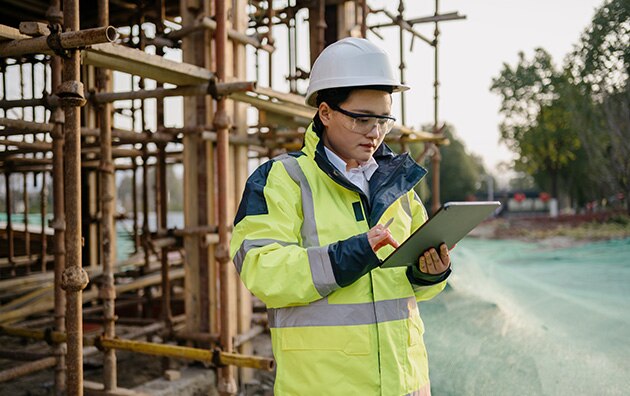 Recent innovations in construction equipment can provide contractors with new capabilities, while helping to enhance safety and productivity. Industry trends such as skilled worker shortages, volatile energy prices and equipment theft can help incentivize contractors to achieve things like task automation, energy efficiency and job site security with new equipment-related technologies.
Such innovation may offer contractors a leg up on the competition, but it can also present challenges. Consider how the following five equipment innovations are impacting business operations and risks at today's construction job site.
1. Advances in Heavy Equipment and Software
Advances in heavy equipment can lead to less work done by hand, faster job completion and potentially safer work conditions. Consider these advancements:
Concrete crushers and removal equipment: Advancements in machinery used to demolish concrete – like impact crushers with dust suppression systems – can help reduce construction and demolition waste and pollution and can even enable onsite recycling. Less downtime, lower trucking costs and limited demand for new material could help businesses realize savings in time, labor and material costs.
Trench diggers: Trench digging equipment isn't necessarily new, but the use of mini-excavators is. These smaller trenchers may ease work in areas where manual work was previously the only option, thereby reducing the need to put workers in challenging situations. 
Global positioning systems (GPS) can be an extremely valuable business tool for construction companies. This technology helps owners track expensive machinery. GPS technology can help reduce theft through separate tracking devices. Also, GPS technology built into machinery helps get to grade (a level base or specific slope) faster and hit target payloads of material moved. Together these features can also help minimize property risk, given the potential for fewer accidents.
GPS technology can help to enhance operator accuracy through guidance and control systems that enable superior precision, thus helping improve productivity and operator safety. Some GPS tracking systems even come with predictive and preventive maintenance features. These can help minimize construction equipment downtime.
2. Automation and Driverless Capabilities 
Autonomous equipment is becoming more commercially available in the construction industry. Mainstream manufacturers are integrating automated and driverless tech into new machinery. Some tech companies are converting existing machines into autonomous equipment.
Conversion options can make it easier for companies with large equipment fleets to adopt automation. Instead of buying new machinery, companies have the option to convert their existing equipment possibly at a lower cost.
Construction companies and contractors are increasingly taking notice — for a good reason. Automated equipment may make work safer by removing people from higher-risk jobs. And since human error is often cited as the cause of job site accidents, automated equipment takes this factor out of the equation. 
While still not the norm, automated equipment shows potential to be beneficial on job sites in the future. Some applications include: 
Drones. Drones enable businesses to survey worksites, monitor construction projects and reveal potential hazards.
Rollers and soil compactors. Many automated rollers and soil compactors typically come with sensors that detect workers, machinery and other obstacles, which can contribute to a safer environment. They are designed to move within a specific perimeter for maximum precision and efficiency.
Travelers Innovation Network for Construction
Take advantage of access to and discounts* from this specially curated collection of vendors and resources, available to Travelers customers.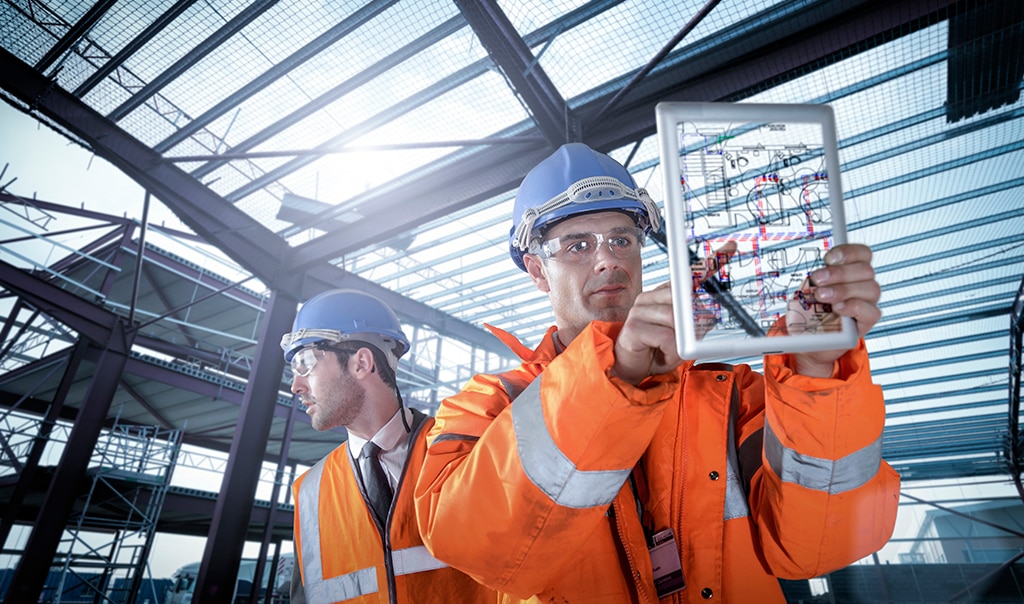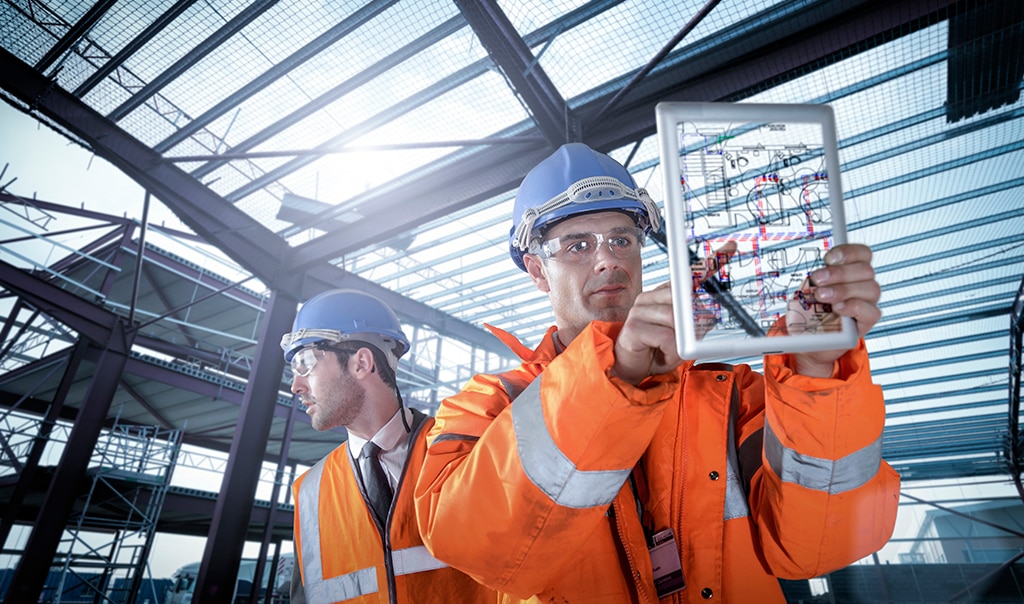 3. Electric Vehicles 
The use of electric vehicles (EV) construction has become more popular. The key benefit of using electric vehicles is the reduction of exhaust emissions, as well as the reduction of the reliance on fossil fuels. These environmental benefits can also help businesses stand out in the eyes of clients. Plus, they have other advantages that may help construction companies reduce costs and win more business.
As fuel prices remain high, electric vehicles may play a significant role in reducing day to day operating costs.
Electric vehicles can present lower maintenance costs than diesel models. Lithium-ion batteries and electric motors are said to require less maintenance. Electric equipment typically comes with fewer parts to maintain and replace.
As electric vehicle technology evolves, some drawbacks exist. One example is that the lithium-ion batteries used in EVs may not perform as well in cold temperatures, which can affect a vehicle's ability to hold a charge. Downtime needed to recharge may present delays and potentially threaten project deadlines.
4. Built-in Safety Technology
Construction ranks as one of the most dangerous industry sectors for workers. New safety technology directly built into equipment can help to improve tracking of the worker safety. For example:
In-cab monitoring systems can track an operator's head and eye movement to detect signs of distraction or fatigue.
Proximity-detection systems can help alert operators if there are people nearby and help reduce the risks posed by blind spots.
Collision-avoidance systems may reduce the chance of accidents and damage to equipment.
5. Theft-prevention Technology
Stolen tools and equipment from job sites cost construction businesses up to $1 billion annually.1 Construction theft is a chronic problem and has risen over the last few years. Anti-theft tracking devices and recovery systems are designed to help reduce theft. They can also improve the chances of recovering stolen equipment. For instance:
Deactivation devices will immediately shut a machine down. An action, like an operator inputting an incorrect PIN, triggers the device.
As noted above, GPS tracking devices activated once managers file a police report, are designed to pinpoint the machine's exact location.
Managing Construction Risks
As construction equipment incorporates new innovations, it has the potential to help mitigate business risks such as worker injuries and equipment theft. Preparation and good training can help make your construction job site safer and more efficient. 
With a deep understanding of the complexities of construction industry business risks, Travelers helps contractors understand and manage the impact of construction innovation.
Learn more about Travelers' expertise in the construction industry. Ask your insurance agent about Travelers insurance for your construction business.

Sources
1NER.net: "2016 Annual Theft Report" (2017)
More Prepare and Prevent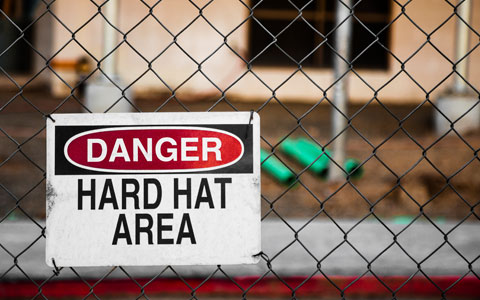 Learn how to help protect your construction site from common builder's risks such as fire risk, water damage and vandalism.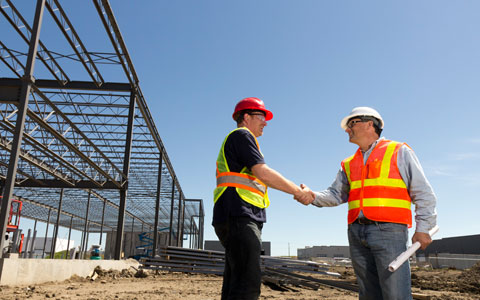 Subcontractors can have a significant impact on your financial and operational risks. Here are some tips from Travelers to help reduce risks when selecting a construction subcontractor.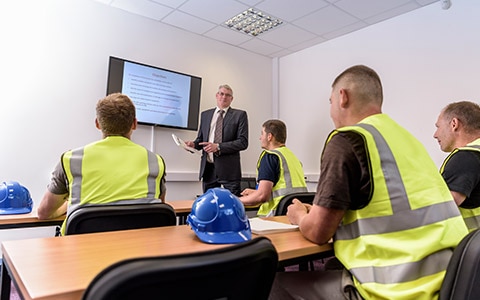 Construction companies can help protect workers by hiring candidates with a focus on safety and giving ongoing safety training.