4 Common Risk Challenges for Emerging Technology Companies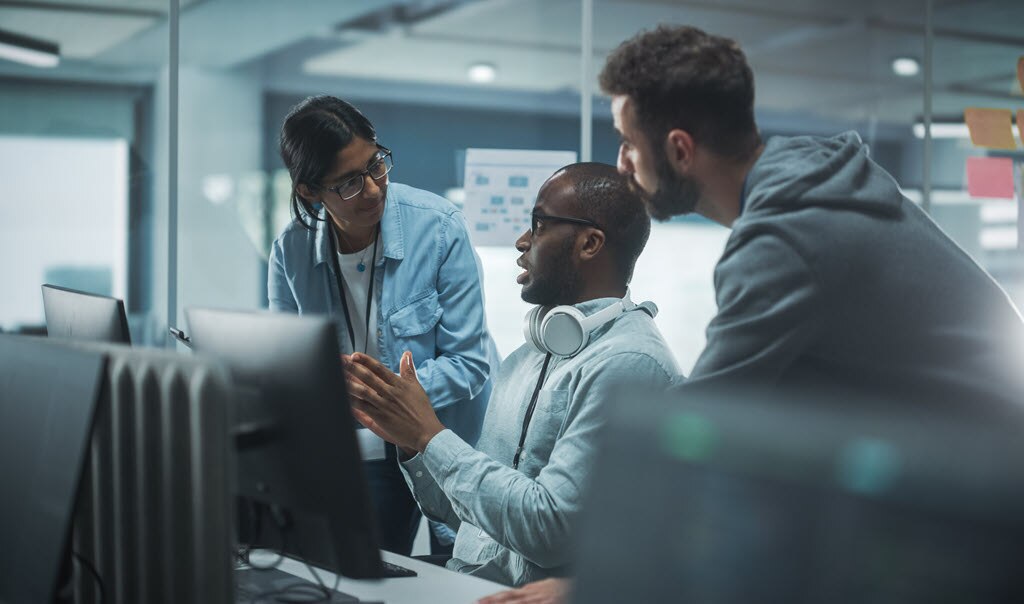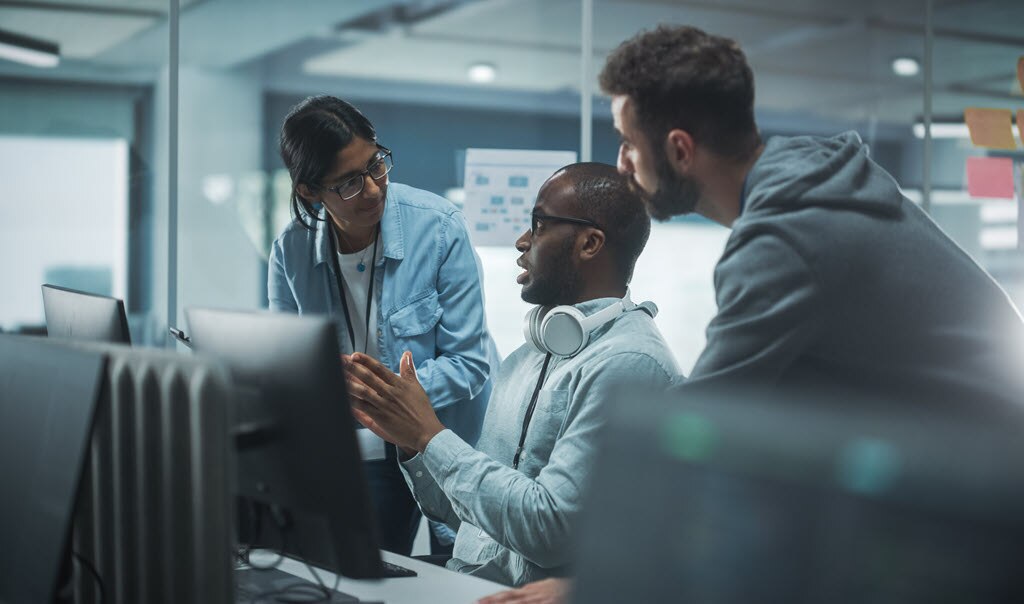 Emerging technology companies face a challenging and constantly changing risk environment. While focused on their business operations, they can also fall victim to everything from overlooked global exposures to unanticipated coverage gaps. Understanding ways to navigate four common risk challenges before they surface can help emerging technology companies be better prepared, so that they can remain focused on advancing their business.
1. Gaps in Coverage Resulting from Changing Products and Services
Most technology companies start with an idea. Over time, the idea almost always grows and evolves. Consider today's biggest search engine company; it started as a digital library. A major animation company started out selling hardware, and the largest social network in the world began as a college website. When you look at technology companies today, most are not what they were originally conceived to be, and today they are not what they will be tomorrow.
Emerging technology companies may transition from R&D to commercialization or change direction with their product when the market changes. Yet changes in operations can sometimes create an insurance challenge because some carriers look for consistent and stable operations from their customers. 
2. Uneven Contractual Bargaining Power
Sometimes smaller companies are at a disadvantage when it comes to negotiating contracts with larger firms. Because of their smaller size, they may not have the contractual leverage to move larger customers who often use their bargaining strength to write contracts in their favor. Disproportionate bargaining power may result in more powerful companies transferring risk to technology companies even when the risk isn't under their control.
Adopting a contractual risk transfer program can help emerging tech companies better manage these risks. Having well-written contracts and a solid insurance program helps technology companies reduce the likelihood of risk management issues that might escalate to real problems. Considering contractual risk transfer throughout the product life cycle, including product development, sales and systems integration, can be beneficial.
3. Significant Cyber Risks with Few of the Resources Available to Larger Companies
Cyber security breaches are a significant concern for technology businesses today. These can range from an employee accidentally leaving sensitive information exposed to the internet, to a devastating ransomware attack that can shutter the business.
Young and growing technology companies can be hyper-focused  on getting their businesses up and running, often at the expense of developing and implementing information safety and cyber security programs and policies. This makes them more vulnerable to cyber breaches, than larger more established companies that have more resources. It's important that smaller tech firms be aware of cyber threats early and take necessary steps to secure their data and intellectual property.
A successful cyber-attack on a technology company that provides software and hardware can quickly spread to thousands of businesses through compromised software updates. For example, an attack on a tech company that provides IT management services can be spread to their customers by way of compromised credentials. In addition to the obvious damage to customers' systems and livelihoods, this may also result in legal and regulatory actions, as well as reputational damage to all firms affected by a breach, possibly taking years to overcome.
Another example of resources under pressure derives from increased regulatory attention on cyber security and cyber resilience across the globe. Emerging technology companies with foreign operations may also be subject to the EU's General Data Protection Regulation (GDPR) and similar privacy-focused regulations proliferating across the globe. In an increasingly global economy, the complexity of the legal and regulatory landscape may make it difficult for small technology companies with limited resources to keep pace with their cyber security obligations. This is especially true for those doing business across a variety of jurisdictions.
Remember that regulatory compliance and security are not the same thing. The right insurance coverage paired with a well-planned and comprehensive cyber security program, can help you comply with regulatory requirements and protect the firm and those within its network from cyber security threats.
4. Overlooked Global Risks
Emerging technology companies sometimes overlook their global risks. Consider that even a single overseas trip can create unanticipated risk for today's emerging technology firms. When you think about it, almost every technology company today has international insurance exposures.
Consider:
If a technology company is selling products or services on a website, it probably has international exposure.
Renting a car during an overseas sales trip might create uninsured risk depending on the country.
A global supply chain brings global risks that technology manufacturers must manage.
Natural catastrophes or political turmoil can damage complex tech manufacturing equipment that cannot be easily replaced.
The typical piece of electronic hardware may be sold by an American company, but its components could come from several different countries, introducing potential global liabilities.
It's hard to know the rules and regulations and the best insurance coverage to protect against a variety of risks in every country. When doing business overseas, no tech company should risk being noncompliant. There could be fines, and in some countries, possible criminal charges. An uncovered loss in a foreign country could potentially cripple an emerging technology company.
Look for an insurance carrier that has a full range of global coverage options, including general liability, foreign voluntary workers compensation, and more. Choose an insurance carrier that can cover simple things like employee travel as well as complex exposures for companies with physical operations in multiple countries.
Stay a Step Ahead
Emerging technology companies that understand and address these risk challenges will be better positioned to protect themselves should something go wrong. Travelers has deep expertise in the technology industry and provides a broad selection of insurance solutions for technology companies of all sizes. For young and growing technology companies, support from Travelers could mean the difference between growing into a thriving technology company of the future or struggling along after suffering an uninsured loss event.
Speak to your insurance agent or Travelers representative about the best ways to manage the risks to your technology business.
More Prepare & Prevent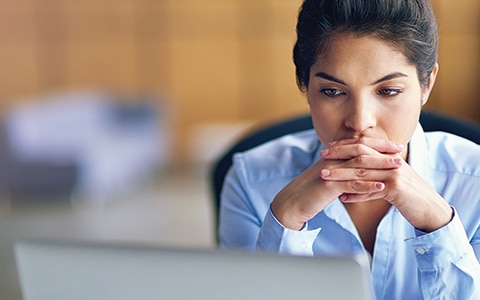 Considering implementing smart city technology? Know the risks and how to help protect your public entity.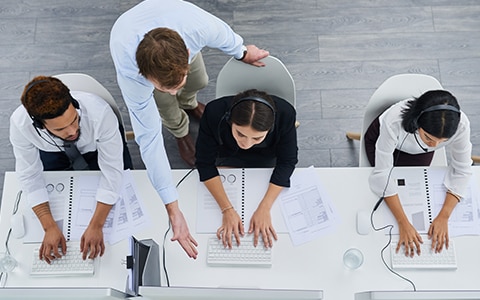 Cyber risks are omnipresent for technology companies. Here are 5 risks for tech companies to consider, along with how Travelers CyberFirst insurance can help.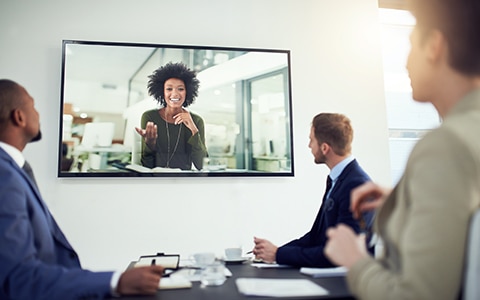 High-tech companies are operating in a global business environment, which can mean unprecedented opportunities as well as new and evolving risks.