7 Ways to Reduce Risk as You Scale Your Drone Fleet for Business
(SPEECH)
[UPBEAT MUSIC PLAYING]
(DESCRIPTION)
Graphic drone
(SPEECH)
SPEAKER: Is your business ready to go to the next level? Droning right is mission critical. Travelers can help your fleet look at every site from every angle. We can help make sure you have everything you need to soar safely and effectively. From fleet control to flight management. From employee safety to data collection.
(DESCRIPTION)
From above, views of different areas
(SPEECH)
We can help you get your mission accomplished. Let us help you fly with the insurance protection you need. Contact your local Traveler's representative for more information.
(DESCRIPTION)
Travelers plus Kittyhawk. Travelers dot com.
(SPEECH)
[UPBEAT MUSIC ENDS]
As drones prove to be invaluable tools for a range of business-critical tasks, many companies are looking to scale their drone fleets. But tracking multiple missions, strategically leveraging the vast amount of data drones capture and managing FAA and legal compliance creates new challenges for companies. Drone operations software can help companies manage these risks.
As it looked to scale its drone fleet, Travelers sought to streamline the integration of drone data, hardware and software into a single system of record. One of the first in the insurance industry to incorporate drone operations into claim inspections when it launched its drone program in 2016, Travelers now has more than 650 dedicated Claim professionals who are FAA-certified drone pilots.
"There's a lot of hidden complexity in running a drone program," said Bob Gillis, UAS Program Administrator at Travelers. Travelers chose Kittyhawk to be the total drone software management solution. Working with Kittyhawk, an enterprise drone operations software company, Travelers is able to better leverage the collected data and the activities necessary to manage compliance and meet safety requirements.
"Kittyhawk enabled us to track FAA compliance of hundreds of Claim professionals each conducting multiple flights a day," Gillis explained. Using APIs, or Application Program Interfaces, operators can populate data in real time, use mobile devices to fly the drone and take high-quality photos for their inspections.
"Drone software can help companies accomplish their business goals quickly and safely," said Steve Roy, Kittyhawk's Vice President of Marketing. "You can manage an immense amount of information seamlessly, navigate airspace, and fly and maintain drones in real time."
Kittyhawk drone software helps Travelers to better manage both scale and compliance. For each flight, data ‒ including telemetry, video, photos, authorizations and battery life ‒ is automatically uploaded to the secure domestic Kittyhawk cloud. Leveraging the Kittyhawk software, Travelers has a real-time view of its entire fleet and the ability to mitigate some of the common risks associated with drone fleet operations.
Here are seven ways to help reduce risks as you grow your drone fleet and operations.
1. Have a single system of record for drone fleet operations. A drone operation system software solution can help manage multiple apps, license agreements, support procedures and data security concerns that may arise from working with multiple vendors. It can help with everything from logging flight information to managing pre-flight checklists. It can provide notifications, such as when an operator's Part 107 authorization is up for renewal in 90 days or when a drone's battery has reached useful life expectancy.
"Drone operations software gives us an ability to manage behavior, performance and maintenance for large-scale drone operations," Gillis said. "We're easily able to track licenses, compliance with FAA regulations and data around each flight. All of that housed at one location, as a total drone management solution, makes Kittyhawk a very powerful tool."
2. Take advantage of LAANC. LAANC is the Low Altitude Authorization and Notification Capability. LAANC is a collaboration between the FAA and private industry partners and supports UAS (unmanned aircraft systems) integration into the national airspace. Kittyhawk is one of a selective group to have LAANC available on its app. Users of LAANC can apply to receive nearly real-time authorization for operations under 400 feet in controlled airspace around airports.
3. Use technology to monitor operator behavior. Setting operating parameters ‒ for example, how fast and how high drones are allowed to fly ‒ can help foster safer fleet operations. Drone operation software can notify managers when speeds or heights are exceeded. Soon, the expected software updates will enable real-time notifications to drone pilots to encourage immediate corrections.
4. Establish a training program for operators. Travelers Claim professionals from around the country travel to Claim University, in Windsor, Connecticut, for drone training. Standardized training can help ensure operator compliance with company protocols and procedures for operating drones, as well as FAA compliance and adherence to applicable state and local regulations.
5. Log all key flight data. Automatically maintaining records for each drone flight can be critical in the event of an incident, such as an accident that causes property damage. Having that data stored on a drone operation system, such as Kittyhawk, can help document how the drone was operated and under what conditions, including height, speed and weather conditions. "You don't think that you're going to have a drone accident, but having that data can be incredibly valuable in the event of an investigation," Gillis said.
6. Stream data from the drone. Streaming data captured by the drone to the operator and others can help facilitate safer and more productive drone flights. For example, those viewing the video stream with the operator can provide real-time guidance in search and rescue efforts and other public safety and time-sensitive operations. The data, including photographs and video, can be preserved, creating a data footprint of what the drone captured. Other software, using artificial intelligence, can scan the video feed to see things the operator didn't see.
7. Insure your drone fleet and protect your business operations. Insurance can help protect your company from potential losses from drone fleet risks, such as bodily injury or property damage. Travelers offers coverage for unmanned aircraft, more commonly known as drones. It's available to customers who own, rent or borrow drones for use in business operations.
Here are a couple of examples of coverage scenarios:
While piloting the drone, your employee makes a navigational error and flies it through a plate glass window, causing property damage to the claimant's building.
A drone flies too low, strikes a bicyclist, and results in significant bodily injury.
Travelers Insurance is partnering with Kittyhawk to help business customers with drones unify their drone operations. Travelers General Liability Business Insurance customers with drone coverage can purchase Kittyhawk drone software and services at a reduced rate. Kittyhawk offers one platform for all things drone: planning, pre-flight, flight, maintenance and compliance. All of this is stored within on the secure Kittyhawk platform, so all your drone data is secured in one place.
Talk to your independent agent to learn more about protecting your drone fleet.
More Prepare & Prevent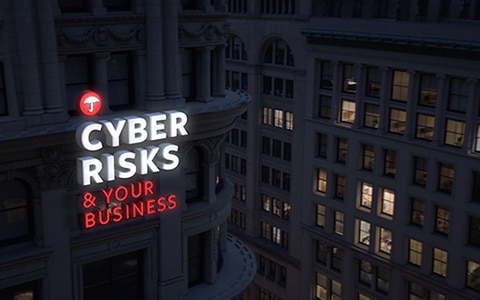 Take a look inside how a data breach can affect a business, and what a business can do to help protect against cyber risks.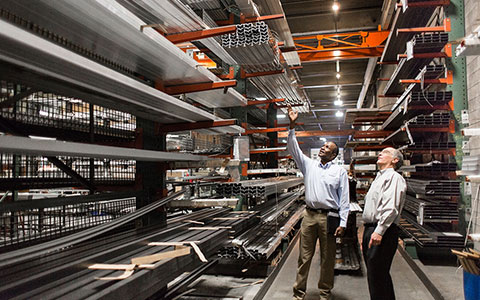 A proactive risk management strategy focuses on finding solutions for specific risk concerns, rather than a generalized approach.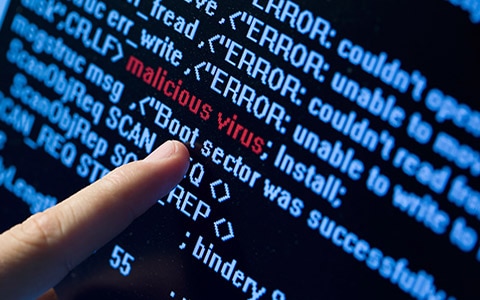 Performing a business risk assessment can help you be prepared for threats to your business.