Temporary Jobsite Shutdowns in Construction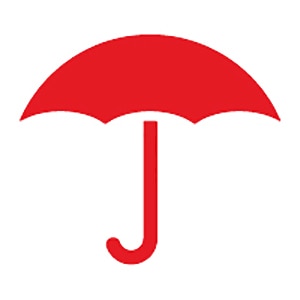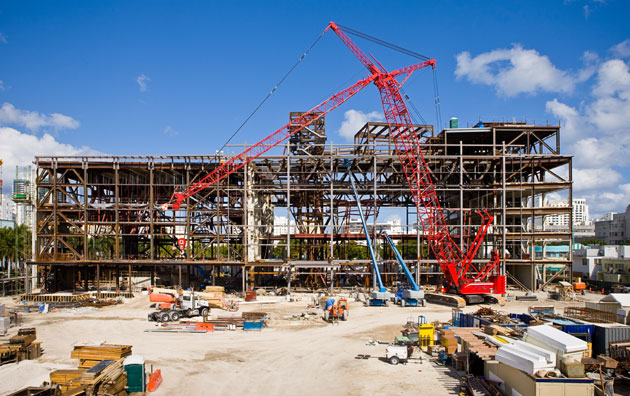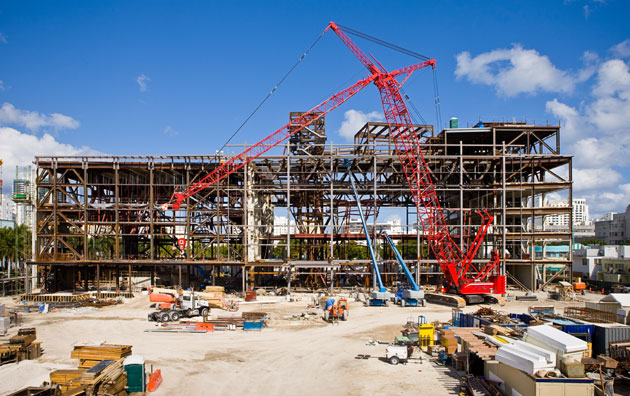 Whether planned or unplanned, a construction shutdown can have a significant impact on a project's potential for loss. The following resource offers guidance on how to maintain site safety and security during periods of inactivity.
Risk Assessment
Conducting a risk assessment is the critical first step to prepare for a shutdown. The risk assessment helps determine potential exposures to loss and serves as the foundation of your site control plan.
Pre-Shutdown Inspection
The assessment should involve a documented inspection to identify conditions that could result in loss during the shutdown. Examples may include material storage, points of access to the job site and immovable equipment. Be sure to consider different types of losses, including bodily injury, property damage and construction defects. Take photos and/or videos, and keep detailed notes documenting the pre-shutdown condition of the job site.
Site Access and Security
Determine the extent of activity that will need to take place during the shutdown. If work will continue intermittently, create a list of personnel authorized to access the site. Share security and safety protocols with all affected parties. Identify the resources needed during work activities, such as on-site power, water supply, equipment and safety gear.
If no work will be performed during the shutdown, the assessment should provide an estimated site closure and reopening time frame.
Other Considerations
Use and maintenance of surveillance systems; site inspection frequency and responsibility; coordination between trades; emergency communications; location-specific exposures (weather, theft/vandalism, accessibility to emergency responders); anticipated shutdown; and reopening procedures.
Site Control Plan
Once the risk assessment is complete, develop and implement a written site control plan. The plan should address all areas of concern identified in the risk assessment, such as the examples provided below.
Materials and Equipment
Reduce or eliminate material inventory and make alternative storage arrangements. Redirect or cancel incoming deliveries. Materials left on-site should be properly protected, inventoried and cataloged. Use a protective film or wrap over materials stored outdoors to minimize contact with moisture. Protect immovable materials with a secured tarpaulin cover.
Implement enhanced controls when storing critical equipment like switchgear or materials with a long lead time. Secure tools and equipment in locked containers or sheds. Keep high-value commodities out of view. Coordinate with subcontractors to ensure that nonessential tools and equipment are removed from the project, if possible.
Once the site reopens, inspect all materials and equipment prior to use. Dry out or replace materials exposed to moisture. Be sure to conduct a thorough inspection of systems installed prior to the shutdown to verify they are in good condition and operational. Remove or repair damaged materials, as needed.
Cranes
Extended project shutdowns provide unique exposures for cranes. Secure cranes from unauthorized access. Lower lattice boom cranes and fully retract telescopic booms. If booms are left in the air, initiate a process to check for boom creep, eroding ground conditions, vandalism, etc., and monitor weather that may require lowering booms. Tower cranes are required to weathervane unless approved by manufacturer. Don't leave equipment or supplies hanging from cranes. Consider gas tank locks on equipment. Consider returning rental equipment to suppliers. Cranes should be removed from low-lying areas.
Fire Prevention
Review the project's fire prevention plan and document specific actions taken to remove, isolate and protect fuels, combustibles and flammables. Identify sources of ignition such as electrical systems and temporary heating. Ensure that all fire detection and suppression systems are in place and monitored.
Equipment Stability and Ground Conditions
Inspect all excavations, trenches and site drainage areas. Backfill or cover and secure all open excavations. Eliminate any potential for trench collapse. Verify that all scaffolding is secured and inaccessible. A competent person should inspect scaffolding through the duration of the shutdown before and after weather events.
Water and Weather Intrusion
Identify personnel responsible for monitoring weather throughout the shutdown. Establish protocols for weather event responses, including communication to impacted trades.
Confirm that all buildings are weather tight, with windows and doors securely boarded up. Inspect permanent and temporary roofs to ensure that they can properly protect against the elements. Inspect all water removal gutters, downspouts and drainage systems, including drain guards. Seal or install curbs on all slab penetrations to prevent floor-to-floor water transmission.
Documentation
Maintain all documentation related to the shutdown with the job file, including risk assessments, inspections, photos, notes, control plans and correspondence with project personnel throughout the inactive periods.
Contact your local Risk Control Consultant or login to our risk control customer website at Travelers.com to access the Risk Toolworks™ app for additional resources such as; technical bulletins, self-assessments, checklists and inspection tools.
More Prepare & Prevent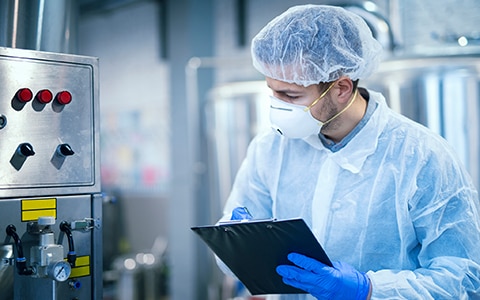 Returning equipment to normal operation after an extended idle period, such as following the COVID-19 pandemic, can increase the risk of equipment failure, particularly during startup.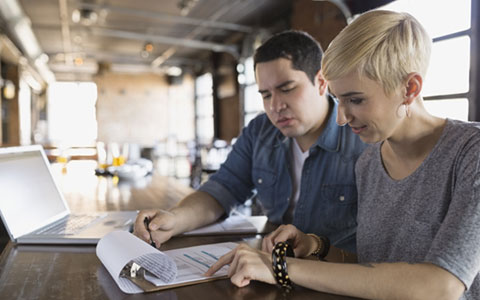 A formal property loss prevention plan can help prevent or minimize damage to machinery, equipment and facilities that are essential to your business.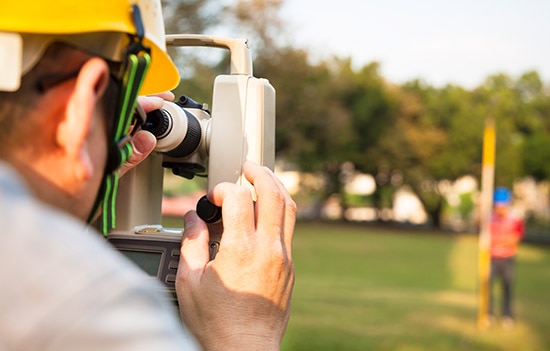 Pre-construction surveys and project documentation are some items to keep in mind before a project. Follow our pre-construction checklist for more tips.