Fire Hazards in the Workplace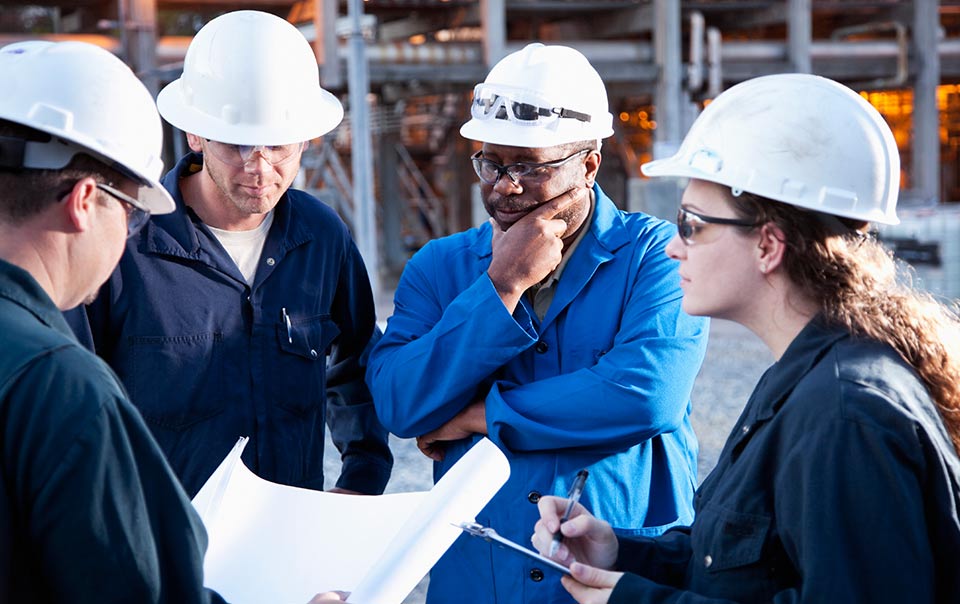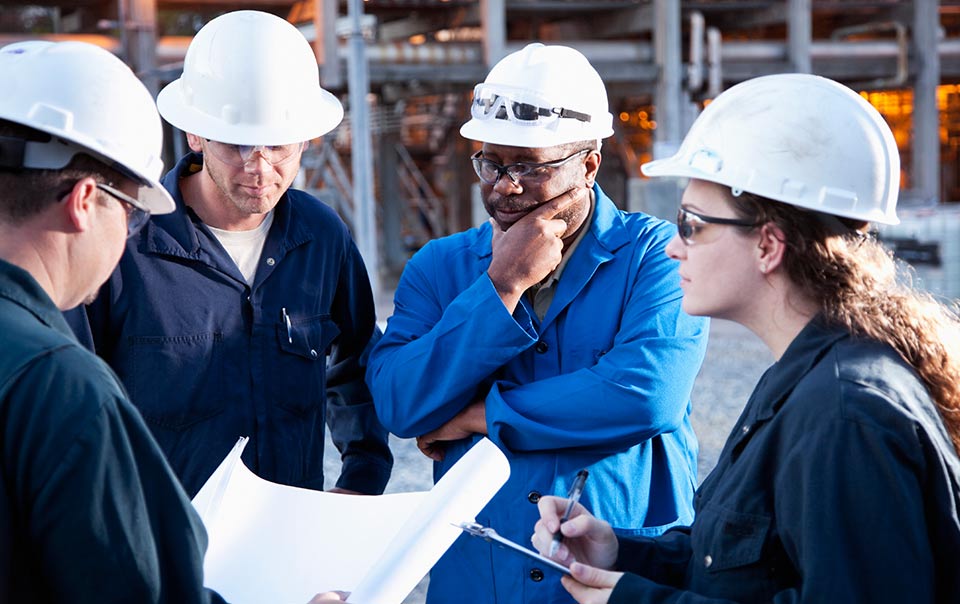 Fire remains one of the most common causes of property loss in the United States. A structure fire is reported approximately every minute of every day and results in approximately $12 billion in property loss every year.¹ Planning ahead and being prepared can help you avoid becoming one of these statistics.
Fire Hazards Common to Many Operations
Recognizing the types of risks you might face begins with identifying and understanding those hazards. Consider these common sources of workplace fire hazards or ignition sources when assessing fire risk:
Process machinery that can overheat or generate excessive mechanical friction or static electricity.
Systems using combustible hydraulic fluids.
Improperly controlled hot work (e.g., welding, brazing, cutting and grinding).
Industrial furnaces or ovens.
Inadequate or poorly maintained controls and safety interlocks on fuel fired boilers & hot water heaters.
Spray painting and use of flammable or combustible liquids.
Accumulation of combustible dusts from manufacturing processes.
Operations using flammable gases.
Computers and electronic processing equipment.
Stacked storage of combustible materials that may impact the effectiveness of sprinklers and impede responding fire departments.
Improperly installed or maintained electrical equipment such as wiring, load centers, junction boxes, circuit breakers, transformers and motors.
Inadequate smoking controls.
Many Industries Have Unique Fire Risks
There may be fire hazards associated with exposures that are unique to your particular type of operation. For example, in the metals industry, the following hazards may exist:
Combustible metal dusts.
Pyrophoric materials (substances that ignite instantly upon exposure to oxygen).
Water-reactive metals.
Combustible and flammable liquids.
Dip tanks using hazardous materials.
Heat-treating operations.
We have only mentioned a few of the hazards that may exist in your facilities. Every day, our Travelers Risk Control safety professionals help our customers, in many types of industries, identify these types of exposures. We look forward to sharing our expertise with you.
Electrical Equipment Can Contribute Significantly to Your Risk
We sometimes take for granted the availability of safe power whenever we turn on a switch. An electrical system in need of maintenance may still work while presenting an increased risk to your operations.
Infrared scanning is one way of inspecting electrical systems and to identify those in need of immediate maintenance. Infrared scanning is based on the principle that electrical equipment normally gives off heat. However, malfunctioning or overloaded electrical equipment produces excessive heat. This heat can be detected with the use of infrared imaging equipment. Detecting electrical hot spots allows for repair or replacement of the affected equipment, which may reduce the potential manufacturing downtime, production losses, power outages, fires and other catastrophic events resulting from equipment failures.