A Different Kind of Performance Bond
The Expedited Dispute Resolution (EDR) Bond minimizes project disruption and avoids costly delays by allowing work to continue during a dispute. Our streamlined claims handling and adjudication process resolves disputes within 45 days, and offers up to a 100% performance guarantee. An EDR bond is available for projects in the U.S. and Canada.
We help you manage risk with contractor selection, project prequalification and ongoing monitoring. When problems do arise on a construction site, quick resolution can save the schedule, the budget and your reputation. With Travelers EDR Performance Bond, you can be confident your construction project will stay on track.
What's different about the EDR Bond?
Direct access to the Travelers claim professional dedicated to your project
Limits available up to 100% of the contract price
Coverage includes liquidated damages and warranties as specified in the contract
Optional advance payment coverage rider
First bond of its kind to receive the same liquidity credit from Standard & Poor's as a 10% Letter of Credit*


* In 2014, a contractor received a 10% liquidity credit on a large construction project using the Travelers EDR Bond.
Who is this right for?
Public Private Partnerships
Private Construction Owners
Engineering, Procurement and Construction (EPC) Contracts
Capital Project Managers in Technology, Energy, Industrial or Manufacturing
Construction Projects with Tight Timeframes/Private Financing
Insights & Expertise
This infographic shows that when problems arise, a quick resolution can save the schedule, the budget and your reputation.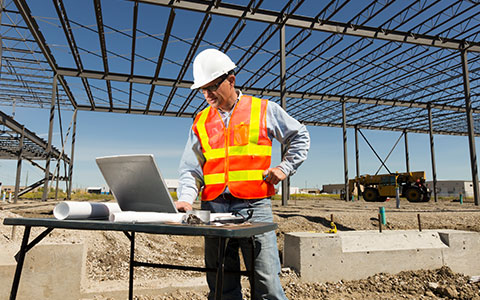 See how the EDR bond compares to a Letter of Credit with this side-by-side comparison.
Here's how performance and payment bonds have an edge when compared to Letters of Credit.
Related Solutions
Travelers can help both individuals and businesses – ranging from small to multi-national companies – with their commercial surety needs.
Our specialized construction underwriters have deep industry knowledge and an ability to provide flexible, innovative solutions.