A Conversation Starter on Reducing Distracted Driving Risk
With its Every Second Matters® distracted driving initiative, the Travelers Institute is challenging all drivers to set positive examples and help change attitudes about what is socially acceptable behind the wheel. This guide offers a snapshot of roadway distraction and the rise in traffic fatalities since the pandemic and outlines concrete steps to help drivers reduce distractions.
Every Second Matters: Reducing Distracted Driving, One Voice at a Time
In this report, you'll learn:
10 steps to help combat distracted driving.
What's happening on our roads.
A deeper look at distraction.
What you can do.
Additional resources from Travelers.
DOWNLOAD THE REPORT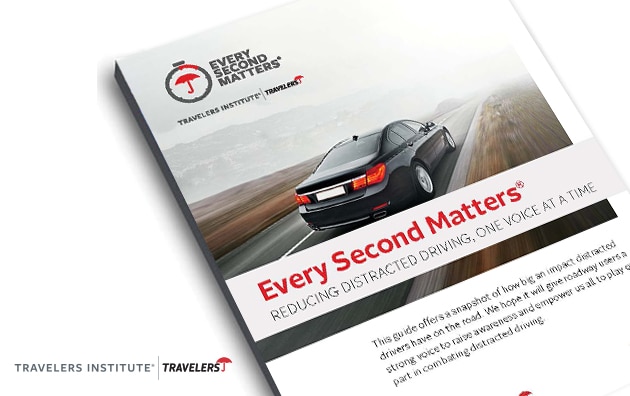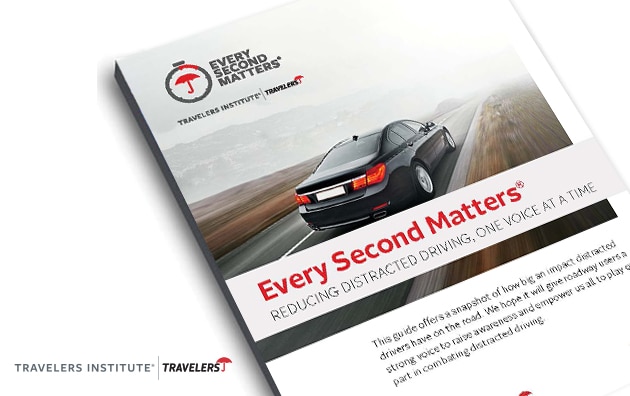 Presented By

Drive Safe. Stay Focused. Lead by Example.
Our Every Second Matters® initiative empowers drivers, passengers and pedestrians to set positive examples for roadway safety.
LEARN MORE