Let's Talk About Distracted Driving
With its Every Second Matters® distracted driving initiative, the Travelers Institute is challenging all drivers to set positive examples and help change attitudes about what is socially acceptable behind the wheel. 
Consider using these two pieces to start a conversation about the importance of minimizing distracted driving:
An interactive experience for a quick conversation about what drivers can do to minimize distractions.
A comprehensive, downloadable guide for a deeper conversation to help describe what's happening on our roadways
and details concrete steps to help drivers reduce distractions.
Every Second Matters: Reducing Distracted Driving, One Voice at a Time [PDF]
In this report presented by Travelers Institute and Cambridge Mobile Telematics, you'll learn about 10 steps to help combat distracted driving, what's happening on our roads, get a deeper look at distraction, learn what you can do, and find additional resources from Travelers.
DOWNLOAD THE REPORT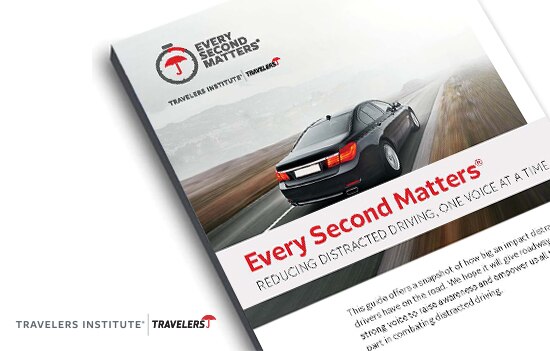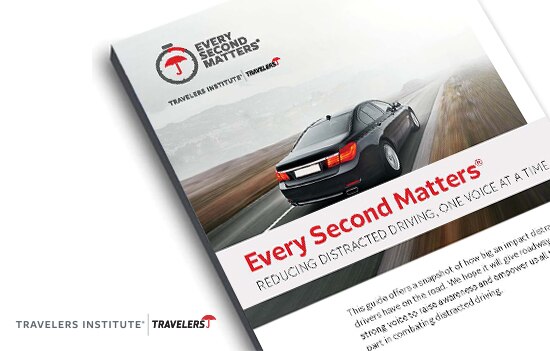 Drive Safe. Stay Focused. Lead by Example.
Our Every Second Matters® initiative empowers drivers, passengers and pedestrians to set positive examples for roadway safety.
LEARN MORE