How's My Driving? Telematics and the Insurance Experience
This Wednesdays With Woodward® program is proudly presented as part of the Travelers Institute's Every Second Matters® initiative, which empowers drivers, passengers, cyclists and pedestrians to speak up, set positive examples and play an active role in changing roadway behaviors to help prevent injuries and save lives.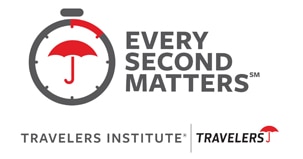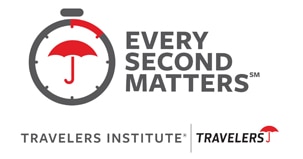 Auto insurance customers are increasingly saying 'yes' to telematics-based insurance programs. In a world where consumer expectations are rapidly changing, insurers are investing in new technologies that evaluate driving performance, providing real-time feedback and opportunities for premium discounts. Industry leaders Peter Gulbrandsen of Travelers and Ryan McMahon of Cambridge Mobile Telematics joined us for an inside look at the evolution of telematics-based insurance. They drilled down on driving trends since the pandemic, changing customer utilization of telematics offerings and the safety benefits and insights that these tools are helping to enable. Whether you're an insurance professional, a safety advocate or a parent of a new driver, you will find value in this discussion on telematics. 

Summary
What did we learn? Here are the top takeaways from How's My Driving? Telematics and the Insurance Experience.
Telematics insurance programs help encourage safer driving behaviors. Telematics offerings today, like the IntelliDrive® program by Travelers, provides real-time data and feedback about our driving habits, which can help encourage safer driving. Noting that U.S. traffic fatalities are at their highest level in 16 years, Ryan McMahon, Vice President of Strategy at Cambridge Mobile Telematics, said the safety aspects of this conversation are critical, particularly now. In his view, telematics programs offer "the single most impactful approach to improving specific roadway behaviors, like distracted driving." 
The power of telematics lies in the ability to predict loss and risk. Peter Gulbrandsen, National Auto Lead and Vice President for Personal Insurance at Travelers, remarked, "The main driver powering telematics is its extraordinary ability to predict loss and predict risk." Telematics programs capture driving behavior. IntelliDrive program from Travelers develops a score based on five key behaviors: acceleration, braking, speed, time of day and distraction. "Whether you're an insurance professional, a safety advocate or a parent of a new driver, you will find value in this discussion on telematics," said Gulbrandsen.
Telematics programs have advanced significantly in the past decade. According to McMahon, improvements have made telematics programs substantially more accessible, much easier to use, and the incentives from Travelers and other carriers are incredibly strong. "We need to keep getting the message out that these programs are available, and they are really in the consumers' favor," he said.
Driving distracted increases crash risk materially. Gulbrandsen explained the relative crash risk between no distraction, passive distraction (e.g., music in the background) and active distraction (e.g., holding a phone while talking, texting or manipulating it in some fashion). He described industry data that shows that the crash risk of distracted driving activity is materially higher, especially for active distraction. Telematics programs can help drivers recognize and then minimize distracted driving.
Consumers can benefit from earning lower rates through safer driving. Gulbrandsen reminded us that consumers can benefit from earning lower rates on their personal auto policies through safer driving. Telematics incentivizes better behavior on our roads, which may contribute to improved roadway safety for all and, hopefully, fewer fatalities caused by vehicle crashes.
Presented by the Travelers Institute, Cambridge Mobile Telematics, the American Property Casualty Insurance Association, the Master's in Financial Technology (FinTech) Program at the University of Connecticut School of Business, the MetroHartford Alliance and the Risk and Uncertainty Management Center at the University of South Carolina's Darla Moore School of Business.
Watch Replay
(SPEECH)
[MUSIC PLAYING]
(DESCRIPTION)
Title card, Wednesdays with Woodward (registered trademark) Webinar Series. Video feed in upper right. Text, Joan Woodward.
(SPEECH)
JOAN WOODWARD: Good afternoon, and thank you for joining us. I'm Joan Woodward, President of the Travelers Institute, which is the public policy division and educational arm of Travelers. Welcome to Wednesdays with Woodward, our webinar series where we convene thought leaders to talk about today's biggest challenges.
And as many of you know, we started this series when the pandemic hit us all. And we really felt it was important to come across to all of our agents, brokers, employees, and customers in a virtual setting. Well, now that we're headed back to the offices and back to some vacations, hopefully, I got many questions recently. Are we going to continue this series virtually given the fact that most people are back in person?
And the answer is a resounding yes. We took a survey and heard from all of you out there saying, please continue this virtual series. So we are going to do that for you. And we have some really interesting and exciting programs over the next several months. But first, we are going to take a short break in August. So, today, before we get started, I want to make sure I let you know that.
(DESCRIPTION)
Slide, About Travelers Institute (registered trademark) Webinars. The Wednesdays with Woodward educational webinar series is presented by the Travelers Institute, the public policy division of Travelers. This program is offered for informational and educational purposes only. You should consult with your financial, legal, insurance or other advisors about any practices suggested by this program. Please note that this session is being recorded and may be used as Travelers deems appropriate.
(SPEECH)
Also, I'd like to share our disclaimer about today's program just for a moment.
(DESCRIPTION)
Slide, How's My Driving? Telematics and the Insurance Experience. Logos, Cambridge Mobile Telematics; MetroHartford Alliance; Travelers Institute, Travelers; American Property Casualty Insurance Association; University of South Carolina; U Conn School of Business.
(SPEECH)
Today's program is a really interesting topic. We had an overwhelming number of you sign up for this. So to lead us through today's session, I am thrilled to welcome a special guest host, my colleague and co-pilot, Jessica Kearney.
You may remember Jessica from our distracted driving webinar this past March. She's an assistant vice president here at the Travelers Institute and is the co-creator and producer of Wednesdays with Woodward. Jessica has really taken the lead on the Travelers Institute auto safety programming, and she's been speaking at many dozens of events across the United States and Canada on auto safety, distracted driving, and telematics, our topic for today. So, Jessica, welcome, and please take it away.
(DESCRIPTION)
Speaker, Jessica Kearney.
(SPEECH)
JESSICA KEARNEY: Thank you, Joan, and good afternoon, everyone. I am excited to be here with you. And we are thrilled that you're here with us.
For our deep dive into really all things telematics. Telematics and insurance, as you know, is being used to capture real-time data about our driving habits. And that information is really opening a world of possibility. You can click into an app today and get real-time feedback on your driving safety. Parents can monitor the safety of their new teen drivers, and safer drivers can even earn discounts on their insurance premiums. And all of this is being powered with the latest in technological advancements.
So we're going to spend the next hour digging into the tech, discussing its capabilities and really taking a look at the outcomes that we're seeing across the insurance industry. And while we can have an entire session dedicated to fleets and commercial uses, today we're really going to focus on telematics and the personal insurance space, in particular, leveraging some of the learnings from Travelers' own telematics platform called IntelliDrive. So we'll explore how the insurance industry is leveraging these tools and really helping us better understand and price risks today, and importantly, very importantly, encourage safer driving.
First, I want to start by thanking our amazing co-hosting organizations, which you'll see here on the screen-- Cambridge Mobile Telematics, and we're going to have a speaker from CMT today; the American Property Casualty Insurance Association, APCIA; the Masters in Fintech Program at UConn School of Business; the Risk and Uncertainty Management Center at the University of South Carolina's Darla Moore School of Business; and the MetroHartford Alliance. Thank you all to these organizations. Welcome to your members, students, and alumni joining us from these groups today. We're glad you're here with us.
(DESCRIPTION)
Slide, Speakers. Three profile pictures. Text, Jessica Kearney, Assistant Vice President, Travelers Institute, Travelers. Ryan McMahon, Vice President of Strategy, Cambridge Mobile Telematics. Peter Gulbrandsen, National Auto Lead, Vice President, Personal Insurance, Travelers.
(SPEECH)
We have two outstanding speakers joining the program today. First up will be Pete Gulbrandsen. Pete serves as Vice President and National Auto Lead for Personal Insurance here at Travelers. And in this role, he's responsible for the P&L of personal insurance auto as well as the development of national auto strategies, innovation and third-party data strategies.
He also leads our efforts around Travelers' personal insurance telematics platform, which I just mentioned, IntelliDrive, and IntelliDrivePlus. So we're going to learn a lot from him there. Pete has held several roles at the company, including product manager for Travelers in our South Central region. And he began his career as a structural engineer.
Next up, we're going to have Ryan McMahon, who is Vice President of Strategy for Cambridge Mobile Telematics, or CMT, as I just mentioned. CMT operates in 18 countries and uses an AI-driven platform to gather data from literally millions of IoT devices, including smartphones, connected vehicles and others, to paint a highly precise picture of what driver behavior really looks like today.
CMT's clients hail from personal and commercial auto insurance, rideshare companies, smart cities, family safety organizations and more. Ryan joined CMT from the insurance industry, where he held several leadership roles, introducing new products, new services to both the personal and commercial markets. He's a member of CMT's executive team, overseeing corporate development, government and public affairs.
So I am pleased to first turn the floor over to Pete and then to Ryan for opening presentations. And then, we're going to come back together. We'll do some moderated discussion. And importantly, we're going to take your questions. So feel free throughout the next 20 minutes or so-- and, really, throughout the whole program-- to drop your questions into the Q&A feature at the bottom of your screen. And we will get to them in a little bit. So, Pete, over to you.
(DESCRIPTION)
Slide, The Evolution of Telematics. Speaker, Peter Gulbrandsen. Three items in a flow chart, Dongle, Mobile and Connected Cars.
(SPEECH)
PETER GULBRANDSEN: All right. Thank you, Jessica. It is a pleasure to be here. One of my favorite topics: telematics. There are three sections of my brief presentation today. The first one is going to be a quick history of telematics, Travelers' performance in telematics, and then finishing with some really exciting distraction data.
So, to start, the evolution of telematics began about a decade ago. It used physical devices called OBD2 devices. They were typically very expensive. They were a bit cumbersome for customers. They typically required an insurance company or a third-party vendor to send a physical device to a consumer. They had to install it in the car, and then the insurance carrier or third-party data vendor typically asked for that back as it was quite expensive.
And so even though the overall economics of telematics in its early days and customer experience weren't great, the data we gathered was extremely important and ultimately positioned us for a really successful mobile telematics launch as the advent of smartphone took over. And that was really a game changer for telematics. And so in the middle here of the slide, you'll see mobile took over about five years ago.
Travelers started in 2017. It was a much more cost-effective way to gather driving behavior data from consumers. And it was a much better customer experience. It was easy to download. And you could create a really nice engaging and education platform for consumers to learn about safer driving behavior, and ultimately, understand what might impact their policy.
As we think about the future of telematics, it is more than likely going to be connected cars. We are in the infancy days of connected car data. It is available. It is, to some extent, in use in the industry. But it is very early.
The benefits are it can still be quite a bit lower-cost option. It can be lower-touch for the consumer, certainly than the dongle, and probably comparable to mobile. And the main challenge today is fleet penetration. So less than 30% of cars on the road today are connected, and data availability is still quite limited. But that is more than likely the future of telematics.
(DESCRIPTION)
Slide, The Future Is Telematics. Three items in a flow chart, Customers, Agents and Carriers. Bar graph.
(SPEECH)
Moving on, why do we care? Why is telematics important? If you jump to the bottom, the main driver of the power of telematics is really its extraordinary ability to predict loss and predict risk. And so the chart here at the bottom shows combined ratios deciled for Travelers. And you'll see the lowest decile has the lowest combined ratio, which means we're making more margin on customers. The highest decile, 10, is where we're losing margin on customers.
And the benefit here to consumers is we can offer much more attractive rates to safer drivers, and ultimately, incent better behavior on our roads, which should lead to safer roads and fewer fatalities in the U.S. We also call this our win-win-win slide. So it's a win for customers, agents and carriers.
For customers, it allows them more control and transparency into their policy. For agents, it allows them to have a competitive offering and sustainability. And for carriers, it provides us the segmentation and engagement with customers like we've never had in the past. And so telematics is powerful, but it is definitely more than just pricing.
(DESCRIPTION)
Slide, Travelers' P.I. Telematics Roadmap. A timeline, from Pre 2017 to Future.
(SPEECH)
Moving to the next slide, so Travelers-- so how have we done, and what has our road map been? We did start about a decade ago with a physical OBD2 device. It was a pilot. We had it in several states. We offered a low-mileage discount to consumers as an incentive.
We did see lower install rates. But, again, it did provide some really important data for us to be able to launch a really successful mobile campaign in 2017. That was our introduction into mobile telematics.
We call it IntelliDrive. We offer an enrollment discount. And we used the four core driving behavior variables at that time, which are speeding, acceleration, braking and time of day.
A few years later, and after gathering a lot of consumer research and feedback, we completely changed our program and evolved it to IntelliDrive 2.0, where we completely redesigned the mobile app experience. We introduced distraction rating. We increased the enrollment discount. We increased the pricing spread and the maximum savings potential for customers. And we added our proprietary Every Second Matters content into the mobile app.
This launch has been a huge success for us and our agents and our customers. We'll show some data in the not-too-distant future of this presentation to show the adoption rates we're seeing. And then, partly due to the pandemic and the driving behaviors we've seen over the last couple of years, we very quickly built, designed and rolled out a new IntelliDrivePlus pilot, which is our first continuous telematics offering. And so this includes both the core behavioral attributes as well as mileage for the life of the policy.
And from a future perspective we are exploring connected car, and that will be integrated into our complete suite of telematics. And so the punchline here is: Travelers is going to build a robust suite of telematics offerings that enables customer choice.
(DESCRIPTION)
Slide, IntelliDrive (registered trademark) Program Adoption. A graph. The line increases steadily over time between May 2017 and May 2020 and beyond.
(SPEECH)
So how have we done? So if you look at this chart, it goes back to May 2017. That's, again, when we launched our first mobile campaign. It was hard at first to get adoption.
It was new to the industry. It was new to our agents. It was new to our customers. It was new to our call center reps. And it took quite some time to educate and engage and share the value.
But as you can see in this chart, over the past five years, we've continuously improved engagement and adoption. And, really with the launch of our 2.0 campaign, you'll see there, in May of 2020, we continued to drive really exceptional adoption. And we improved over the past year by 50%.
So even though we were continuing to improve from '17 to '18 to '19 to '20, we have been able to continue that momentum into 2021 and 2022.
(DESCRIPTION)
Slide, How the IntelliDrive (registered trademark) Program Works. Smartphone screens.
(SPEECH)
All right, so a little bit of a deep dive on IntelliDrive-- we have a couple of nice screenshots here on the lower left. It's a mobile app-based program that captures driving behavior data over a one-time 90-day monitoring period. This is one of the shortest periods in the industry.
It provides real-time feedback. You can see that score on the lower left and the distraction-free streak engagement. It also provides safe driving tips, and as we'll show later, some of our proprietary Every Second Matters content.
The key incentive at new business is an enrollment discount. So if all drivers sign up, we will offer up to a 10% enrollment discount for the first term. And then at your first renewal, whether that's six months or 12 months, you can earn up to a 30% savings. And that's the big financial incentive, really, for customers and agents to opt in to a program like this.
And on the bottom, again, the five key variables, now with IntelliDrive 2.0, are acceleration, braking, speeding, time of day and distraction.
(DESCRIPTION)
Slide, Distracted Driving Risk. Graphs.
(SPEECH)
And so now pivoting a little bit to distraction, so on the lower-- or the upper left shows a nice chart from Cambridge, CMT, our partners that we have here on the phone. And it shows the relativity of crash risk by no distraction, passive and active.
And so passive would be using maps or music in the background. Active would be actively holding the phone or doing texting or manipulating the phone. And what you'll see are pretty clearly on some industry data is that the crash risk of distracted driving activity is materially higher, especially for active distraction, than without it.
And on the far right, we show over the past couple of years, again, data from Cambridge, that it's sadly increased over the past couple of years. It's a little bit noisy during the heart, I'll call it, of the pandemic. But it's continued to escalate through early 2022. And as we'll get to later, the early results that we're seeing from NHTSA on fatalities is shocking in 2021. We're seeing approximately 43,000 fatalities at a 16-year high. And we're pretty confident it's partly due to increased distraction risk on the road.
And an interesting example we have here at the bottom is if you're sending a common-- or reading a common text, that takes about five seconds of your eyes off the road. That is comparable to driving the length of a football field at 55 miles per hour. So if you can visualize that and the amount of length that you're going to go down the road and not be able to see risks, it's a nice visual of showing just how risky this behavior can be.
(DESCRIPTION)
Slide, Distracted Driving Risk, Travelers' Response. Screenshots of website.
(SPEECH)
And then, on a positive note, the last slide, we wanted to share what we can do about it. And so some of the great news that we've seen with our IntelliDrive 2.0 launch in May of 2020 is as we introduced distraction and added our Every Second Matters content and continued to engage and coach our customers, we saw a 20% reduction in distracted trips.
And through education, awareness and advocacy, we are confident we can materially improve distracted driving on our roads, make them safer, and hopefully, reduce fatalities over time. And with that, I'm going to turn it over to my partner and colleague, Ryan.
(DESCRIPTION)
Slide, Cambridge Mobile Telematics. Our mission, Make the world's roads and drivers safer. Diverse mobile IoT Data, AI to drive insights, behavioral science to engage and improve. A platform to measure, improve, and help users. Speaker, Ryan McMahon.
(SPEECH)
RYAN MCMAHON: Peter, thank you so much. And thank you, Joan, for inviting CMT to discuss this issue, Jessica as well-- just a tremendous, important topic. 
And I'm here representing Cambridge Mobile Telematics. My name is Ryan McMahon. I'm vice president of strategy for the organization. And just a quick primer on who we are-- we're a technology company that measures driving behavior based on a number of sensory inputs that come from a number of data sources.
Today, we're going to talk mostly about the mobile source. But the overall data that is coming in is everything from connected car to cameras, IoT devices. And the bottom line is CMT is looking at about 1 trillion data points every single day to help to understand the baseline of risk using AI to then determine which elements of those risks actually do present, ultimately, crash results. And then, the key is using behavioral science to engage and improve drivers.
(DESCRIPTION)
Slide, Smartphone Telematics. Image, The layers of a smartphone float apart vertically. 
(SPEECH)
With smartphone telematics, really, this is the heart of the majority of the technology that is used today for IntelliDrive and for CMT's technology. The majority of users today-- majority of drivers today-- are using this technology. And, really, what we're analyzing is information that's coming directly from the sensors on the smartphone.
So we're looking at the accelerometer. We're looking at the gyroscope, the magnetometer GPS, barometer, proximity sensors and ambient light to help to understand basic mobility information. And this is a key tool in, really, the ability to understand risk because an individual is carrying their cellphone while they're driving.
And that cellphone, while the technology was invented before the smartphone became, really, a challenge from a distracted-driving standpoint, it has now become the greatest weapon against reducing the amount of distracted driving that's on our roads today. And we'll talk about how significant that is in a moment.
(DESCRIPTION)
Slide, How Telematics is Deployed. Six smartphone screens. Labels: Insurance, Rideshare, Fintech, Personal and Family Security, Public Sector, Vehicle. 
(SPEECH)
When people think of telematics, obviously, in this context, insurance becomes, really, the main locus of the conversation. But the technology is being used today in rideshare. It's being used in fintech. It's being used for personal and family safety to help to identify crashes in real time and respond to those to help individuals on the side of the road if they are needing help and can't call for it themselves.
It's being used for research as well, behavioral science as well as human factors. Researchers that are working across academic institutions and public sectors are using the technology to help to understand, really what is driving an individual's crash results. And because the data is so easily accessible today through the technology that an individual driver opts in to-- and, again, this is all opt-in-- those drivers' behaviors are much more clear relative to what is causing risk as opposed to looking at a small sample size. We have a toolset that is now available to researchers that is analyzing information that is much more significant and a much larger size.
And in the vehicle area, you can think of all the world of mobility that is changing ahead of us with autonomous vehicles, with understanding their risk, their crashes, their safety and comfort. And it is creating the real key behind the change in mobility because there's no way to measure risk in these types of environments without measuring the vehicle dynamics and the elements that are coming from that as well. Of course, as the environment changes, these technologies change. And the key is to be able to understand risk as our environment changes around us.
(DESCRIPTION)
Slide, How is Telematics Data Analyzed? Converting raw data from mobile sensors into precise trip details.
(SPEECH)
We often are asked how the telematics data is analyzed relative to the information that is coming from these sensor platforms. And on your screen, you can see an example of a trip, a start and a stop. This is on Cape Cod, starting in Barnstable and ending in Sandwich, Massachusetts. And, in this particular case, we're extracting out braking events, acceleration events, cornering events, speeding and phone use.
And what we're talking about when it comes to smartphone distraction or phone use is an individual that is manipulating their phone while they're driving. So it doesn't mean-- and oftentimes, I'm asked, does it mean that if I have a mapping application up-- if I have Waze, Google or Apple Maps, is that going to be considered distracted driving? If I am using Spotify to stream music to my car through Bluetooth, is that distracted driving?
In fact, that is not what we're measuring here. We're measuring the interaction between the individual and their phone. So the vehicle is moving more than a set amount of miles per hour, the phone is unlocked, and it's being interacted with
And all we're measuring in this case is the sensors. So what we're looking at-- is the phone being manipulated? Is it being tapped? Is it being held? Not what's happening on the phone.
And this is a key element because the most important area to help to understand how this data is used and where it's used is that it's all a privacy-focused technology. This technology is simply being used to measure driving risk and for that alone. And as you can see, there's a number of steps that are being taken to help to understand the dynamics of which the driving behavior is in, whether that is a driver versus passenger, if that individual is on public transportation. And then, ultimately, we want to build unique data to help the driver understand their risk relative to the world around them.
(DESCRIPTION)
Slide, Risk Analysis.
(SPEECH)
With that, moving from the technology into some of the outcomes, I want to walk you through what happened over the pandemic. Now that we are about two and a half-- or two years and three months away from the start, I want to provide a bit of information about what's happened from a risk perspective.
(DESCRIPTION)
Slide, 2020 Fatality Data Show Increased Traffic Fatalities During Pandemic. Headlines.
(SPEECH)
As Peter mentioned, we have unfortunately been in an environment that has become much less safe relative to individuals getting home from the start of their trip to where they were going. And one of the most challenging things that I would do at CMT is I work with a lot of our victims' advocate organizations. And there's tremendous number of them that are working every day to help educate the public and everyone else that has the opportunity to improve roadway safety on how significant the issues are around distracted driving and overall fatalities on the road.
And, unfortunately, as I'll show you in a moment, the data is scary. It's just simply scary. If you are someone that uses the road or someone that you care about is on the road every day, this problem has simply gotten worse. And as Peter mentioned, we're at a 16-year high. And I'm going to talk to you about what we believe is one of the issues that is driving that.
(DESCRIPTION)
Slide, Average Distraction Events per 100 Miles. Two maps of the United States. One in 2017 and one in 2019. 2017 is mainly yellow and 2019 is mainly blue.
(SPEECH)
Before we get to today, I want to give you an example of a little bit of history before we intermingle data from COVID to what was happening immediately prior to this. And in this chart, you're seeing CMT's measurement of average distraction events. An event is when somebody is using their phone while they're driving, the average number of events per 100 miles.
And you can see on the left side, this is 2017. And on the right, it's 2019. And during the same period of time, smartphones were growing ever more popular with individuals. And, as a result of that, there were substantially more phones in the hands of drivers. And they were in the hands of drivers. So you can see, almost in every single state, you had significant increases, doubling, sometimes tripling of the number of average distracted events per 100 miles from 2017 to 2019.
(DESCRIPTION)
Slide, Driver Behavior Before and After Hands-Free Driving Law Introduction. Graphs. A map of the U.S., Toughest Laws on Distraction in the U.S. on a scale from 1 to 4.
(SPEECH)
What's really, I think, challenging is over the same period of time, there's also been increased effort by a number of states to input laws that help reduce that behavior. And, let me be very clear on this topic: Laws do work, absolutely. They are important, and we need to have strong distracted-driving laws.
However, relying simply on laws alone to change human behavior has not shown thus far to fix the problem in its totality. And this is an example of three states that had distracting-driving laws implemented and where we had enough data to measure the behavior prior to the law coming into force and what happened afterwards. And I think the most interesting part of this slide here is to look-- if you squint closely, or you look at the slides later that are going to be available to you, you can start to see the reduction in distracted driving.
And this is the distracted driving minutes per drive hour-- so a slightly different measure before-- but the minutes per drive hour. You can start to see a reduction even before the laws go into force. So, education is an incredibly critical element relative to being able to change distracted driving.
And if you have been in a state that has a law change-- and I was in Massachusetts before their law changed in 2020, in February. There was a tremendous amount of advertising and media coverage on this issue, and we saw that it had an effect. The question is, how long does it sustain?
(DESCRIPTION)
Slide, All Studied States Respond to Hands-Free Law, Then Regress. A chart with data from four states.
(SPEECH)
This chart walks through this. So we're looking at Georgia, Minnesota, Rhode Island and Tennessee. And we're looking prior to the law coming into force, one week after the change and 11 weeks after the change. And the best case of this happening anywhere has been Minnesota. Minnesota, by the way, continues to be the least-distracted state in the country.
And the keys behind there-- we had a great conversation last couple of years with their Office of Highway Safety. And they take this area of safety very seriously with a number of focused areas of enforcement, but also public education, which really drive the sustained improvement just beyond the fact that the law is in force.
The challenge is, how do you continue that behavior change? And a 27% reduction in distracted driving minutes per drive hour is excellent. However, the challenge is, overall, we continue to see distracted driving increase. And we'll talk about that in just a moment. But I do want to provide at least one really important element.
This kind of data has helped-- actually, just this week, found out that Louisiana, which happens to have the highest distracted-driving minutes per drive hour, just implemented and voted in a law to help reduce distracted driving by making those behaviors ticketable offenses, which is critical. And these are important. The question is, how do you build sustained change?
And while 27% reduction in Minnesota is fantastic, we've not seen that same rate in other states. And you see on the chart there's been examples where it made minimal difference.
(DESCRIPTION)
Slide, COVID-19, Risk Increased Dramatically. Graphs, One of Distraction, another of Speeding.
(SPEECH)
Unfortunately, this problem has gotten much worse, and our roads have become more dangerous at the same time that COVID restrictions came into place. It's been well documented on the issue of speeding and how significant speeding events had become relative to the onset of the pandemic, and really, the emptying of highways and streets and the increase of speed. We'll talk about that more in a second. But the issue of distracted driving has become more significant because while both have peaked, speeding has ameliorated while distracted driving has increased.
(DESCRIPTION)
Slide, Extreme Speeding Spiked, but has Returned to Normal. Graph, Extreme Speeding 90 plus MPH.
(SPEECH)
This is a look over the last period of time-- last two years-- looking at extreme speeding. And this is speeding-- time spent speeding over 90 miles per hour. And when we're talking about speeding, we're looking at an individual above a specific speed band. So it doesn't mean that if you are one mile over, that's a speeding event. We're looking at what you would consider an unsafe speed relative to the road type around you. And there's multiple different types of road types we're looking at.
However, I think that in pretty much every single jurisdiction that we have looked at, 90 miles an hour-- there is no speed limit that is at 90 miles an hour. And the number of events that we saw relative to extreme speeding and the time associated to those during the pandemic, it spiked up to 255%. The good news story of this is those extreme speeding events have returned to pre-COVID numbers.
(DESCRIPTION)
Slide, Distraction Remains Elevated, Spiking in 2022. Graph.
(SPEECH)
Unfortunately, we were making progress in the early months of 2020, and we were seeing some dips occurring in an environment where overall speeding was increasing-- I'm sorry, where distraction was increasing. It's anyone's research to get to the point to understand exactly the why. We're measuring the what here.
But almost immediately, when the restrictions went into place, and there was a general change in mobility, we saw distracted driving minutes per drive hour increase significantly. And this is an increase. What this chart is looking at is the percentage increase over 2019. So, that number has spiked as high as 35%.
And that has continued to grow. And we've seen some reductions but never underneath what we saw in 2019. So this is the general environment that we're in right now, which is certainly contributing to that 16-year high in fatalities.
(DESCRIPTION)
Slide, Impact.
(SPEECH)
The big question is, what can we do about it? And the work that Travelers is doing is incredibly helpful. And I'll talk through a couple of the elements here in a moment.
(DESCRIPTION)
Slide, Improved Safety and Savings, Aggressive and Dangerous Driving Burns Fuel and Creates Congestion. 
(SPEECH)
So the background, of course-- we're, right now, paying, in some places, $6 a gallon for gas. And the question comes down to, how can we save money and improve safety? And what's really interesting is we've studied this at CMT. But we've also seen research done at the EPA and at NHTSA looking at this issue closely.
Fundamentally, we know that telematics programs do improve specific behaviors like reducing distracted driving. We saw, while that increase occurred over that period of time, we saw drivers that were continuously in a telematics program from the start of the pandemic to now show almost no change. And there has been research that has shown reductions in crash frequency up to 25% and higher, with reductions in distracted driving up to 50%, in a number of studies that are directly linked to incentives and feedback, education, that drivers are receiving through telematics programs.
So it's the single most impactful approach to the ability to change behavior that is available to everyone listening to this cast today. It's something that everyone can do. I spoke at an event two weeks ago, which was in memory of a fantastic young woman who died as a result of a distracted driver.
And at that event, my request of everyone listening was that there's something that you can do today, and that's certainly put away your phone while you drive. And people talk about this. But even more importantly, if you encourage individuals to enroll in programs like these, they see, themselves, how their behavior is impacting their driving. And even more importantly, they can reduce that.
And the great thing is the insurance industry has provided incentives for those individuals to continue to reduce that behavior. The number that I've calculated, the CMT number, about $5 billion in savings that the insurance industry has provided to individuals that have opted in to telematics programs that have shown that they become safer drivers. And that, of course, is in the background of the fuel and other issues that can help contribute to a positive impact as a result of engagement.
So with that, I'll turn it back over to you, Peter. And thank you very much for the opportunity to talk about this really important issue.
(DESCRIPTION)
Slides close. 
(SPEECH)
JESSICA KEARNEY: Ryan, Pete, thank you so much for that. Wow, really fascinating presentations, specifically as we're talking about safety. I know we've got a number of safety advocates and organizations joining us on the line today, trying to understand how this fits into the larger picture that they're dealing with when you talk about the 16-year high in traffic fatalities, specifically, from the early NHTSA numbers that came out-- so, all really important stuff here, and also very solutions-driven, so giving us some actionable things that we can put into practice.
I want to kick it off with a polling question. So we want to get the audience engaged right upfront. We're going to have a polling question pop up on your screen here. Please take a look and answer.
We're asking, "Have you ever enrolled in a telematics insurance program for your personal auto insurance policy?" So I know we've got a number of folks on the line from the insurance industry, from risk management as well. So let's see where this is. Let's see where this is netting out.
So I'm looking at preliminary results here. It looks like, OK, we've got 76% of people have never enrolled in a telematics-based insurance program. Pete, Ryan, can you react to that live? Is this where you might have expected it to be, even given our audience, because we have a number of folks from the industry on the line as well?
PETER GULBRANDSEN: Ryan certainly has a lot more data than I do with Cambridge Mobile Telematics. It's not shocking to me. It's lower than I would like it to be. I'd say the common consumer research we see is if offered, about 1 in 2 customers appears to be interested in telematics. Ryan, I'm curious if the data that you have-- how aligned to the 24% you're seeing.
RYAN MCMAHON: Yeah, I think it's a really important topic. What we tend to see, Pete, is exactly that  that offer rate versus the take rate. The take rate is about 1 in 2 individuals as of, I think, Q4, JD Power Shopping Report was reporting that number. But the number of individuals that had been offered a telematics program is underneath that.
This is a different audience, though, so it could create a different dynamic. What I will tell you is I think that people-- I think, generally speaking, the early vestiges of some of the challenges from the early days of telematics programs-- and, Pete, you documented it, I think, exceptionally well-- some of that friction has carried over into the minds of individuals in the insurance industry. And they don't understand, maybe, that there's been changes that made telematics, frankly, substantially more accessible, much easier to use, and the fact that the incentives from Travelers and other companies are incredibly strong.
So I think that this belies the message-- belies the story that we need to keep getting the message out that these programs are out there, and they're really in the consumer's favor.
JESSICA KEARNEY: That's great. So, Pete, let's start with you. We're getting a ton of questions. We have over 100 questions coming in from the audience already. So we'll have lots to discuss here.
But just as a baseline-- so you teed up the evolution of telematics at Travelers and some of the programs that we've offered and are now offering. What feedback are you getting directly from our customers, and what do you hear often the most?
PETER GULBRANDSEN: Yeah, thanks, Jessica. I was flipping through a little bit of the Q&A. So I'll start with a little bit of a broader overview of IntelliDrive, and then I'll jump right into the feedback we're getting.
So I mentioned a 90-day program of IntelliDrive. There's some questions around how long does the discount or surcharge last. So for Travelers and our IntelliDrive offering, after the 90-day period and 500 miles, we will provide, in most states-- there are some state nuance due to state regulations-- up to a 30% savings or a 30% surcharge.
So that is the IntelliDrive offering. It will last on the life of the policy unless you choose to retry. So IntelliDrive is an extremely customer-centric offering. You can opt out within 45 days and just be done if you don't like the experience, or to some extent, the score you're seeing. And you can retry at any time and forever.
The sell, I think, to agents and brokers and consumers is there's really no risk. Why not? You can opt out. You can retry. There's huge savings potential. There's a lot of learnings in the application. And so I did-- anyway, there are a number of questions. Hopefully, that helps answer some of those.
And the feedback-- so I'll start with some of the maybe more challenging feedback and the things that we want to revise in, probably, our next mobile offering, one being some challenge to the score. There's feedback around when consumers feel like they can't control the outcomes of some of the time-of-day scoring, if you drive during commuting traffic, we do see that that's typically a higher risk time to drive. But consumers that have to drive to work, that's a little bit frustrating.
The other one is if they have a hard breaking event to prevent an accident, in their mind, it feels like they're actually saving Travelers, potentially, an accident, and certainly for themselves and protecting themselves, and that can have a negative impact, potentially, on the score. And so that's something we'll have feedback on, and again, think about potentially revising for what we'll probably call IntelliDrive 3.0 into the future.
The other one now with distraction is we get the young children in the car typically using the phone and sometimes having a distraction event come up through that, and it's not the driver. That is very hard to detect. I'll probably turn it over to Ryan after this to help maybe describe how we attempt to detect that.
You can exclude that trip. That is the response today. I think you'll see us, in the future, potentially offer something where you can exclude just the distraction portion of the trip. And so, again, we are still in-- I'll call it the early days of telematics. The consumer feedback is super important. And every time we roll out a new offering, you'll see us really lean in to this feedback.
And then, just to close out the great things we're hearing is it's helping people drive safer. So we have a number of testimonies that are just so inspiring to read that they really appreciate the tips and the feedback.
They're using their phone less. They're putting it down. And a lot of them are saving money. Two out of three of our customers are saving money at renewal, and that is just excellent.
RYAN MCMAHON: Yeah the really interesting thing to me at this point is when I talk to people about this topic, they pull out their phone and show me their score, which didn't happen three years ago when I started at CMT. So the amount of people that are using the technology today is significantly increased. I think it has a tremendous amount to do, Pete, with the work that you're doing in providing incentives to consumers to engage in these programs.
As you saw, the very end of that slide where you showed the adoption rate, that uptick, I imagine, is as a result of the recent revisions, as well, as we continue to see consumers respond very positively to these type of programs. The question is, how do they get engaged with them? And how do we get rid of some of the misnomers?
And some of the misnomers that I see are people think that their data will be used for other purposes, and it's simply not the case at all. None of this data is sold, shared, made available for any other purpose whatsoever other than just simply to understand risk. The mapping-type functions are there for the consumer to understand how their risk translates relative to the environment around them so they know that they were distracted at 75 miles an hour on a highway. That's an incredibly important type of information.
And, ultimately, when you have a situation, like you mentioned, with holding a phone while you drive, we do a number of steps to determine if that is a driver or passenger and then also have a failsafe that that passenger or that driver can simply mark in that trip as not using the phone, but that was their trip. That's a great solution to the problem.
Overall, though, the majority of trips that we see, more than 95% are single-occupant trips. So really defaulting to understanding how that individual drives is important. And, really, I think the bottom line for most of these programs is they've become much more than just a measurement tool. It comes to being able to help drivers improve.
And when you hear these stories about people that said they used to use their phone, and then you hear these stories about people that were in terribly tragic events, that was the thing, that they were responding to a text, a tweet, an email. None of these things are more important than what you're doing on the road. So if we can provide more incentives for people to do that, that's incredible.
JESSICA KEARNEY: So I want to pick up, Ryan, you mentioned the data and the privacy question. And I know we've gotten a number of questions already coming in on the Q&A feature. I just want to circle back on that.
And, Pete, I don't know if you want to jump in there as well just as one of the questions that often comes up, to your point, in telematics is, how can we ensure data privacy? And can you both comment on how CMT and Travelers view that in the telematics space?
PETER GULBRANDSEN: Yeah, I mean, Ryan, I think you probably already hit it. And very similar to what Ryan stated for CMT, Travelers, we take data very seriously. We're committed to safeguarding it. We don't give or sell our customers' personal information to nonaffiliated third parties for their own marketing purposes without our customers' prior consent.
With respect to telematics data we collect, our primary use of data for research and premium calculation or for any lawful purpose. And, additionally, while permission settings, including location, need to always be enabled for telematics, the technology is essentially asleep until you start driving. So in summary, there's virtually no use for the telematics data other than for the insurance policy and the 90-day window that we're monitoring driving behavior from a Travelers perspective.
JESSICA KEARNEY: Right. Great.
RYAN MCMAHON: Yeah, and I think that what maybe is confusing for consumers is when they opt in to programs like these, the requirements of the settings are designed to measure their driving behavior in the background without having them have to enable anything on their phone, meaning when they drive. They don't have to interact with the phone. They don't have to start or stop it. It just happens in the background.
And in order for us to do that in the background, the technology needs to be configured a certain way. But just as Pete mentioned, the technology is essentially asleep. We are only looking to measure that individual driving behavior.
And then, each trip is provided back to the individual. So that they can see what was measured relative to that trip. So it's a very clear feedback loop. The only other, I think, use case that's really important to mention here that happens generally in telematics programs is being able to detect crashes in real time. And it's not a function relative to the IntelliDrive program.
But I do want to be clear that these are the kind of things that help consumers, if there's a crash that happens in real time, being able to respond to the scene. This is use cases that we're seeing the technology for. And it's ultimately in the consumer's best interest.
JESSICA KEARNEY: Great. Great. Perfect. Thank you for sharing that. We're getting-- I think we've covered a few of them, but we are getting a lot of questions and around some of the basics. And I think, Ryan, that you've hit several of these. But I'll just kind of do rapid fire here. Do these programs drain your phone battery?
RYAN MCMAHON: They do not. The current technology-- and, in fact, I can pull it up now, but it'd be distracting-- probably 1 or 2% battery usage. Anyone that has the technology can simply go into their settings and look at their battery, and it's about 1 to 2% overall battery usage. So the technology has gotten so sophisticated at this point, I think, Jessica. One of the vestiges of the early versions of the technology was that it was a very heavy battery drain. But at this point, it's very sophisticated, and it is incredibly minimal.
JESSICA KEARNEY: What about using Bluetooth? How does that kind of capture the information with the phone?
RYAN MCMAHON: Bluetooth is used in some programs where there are IoT devices that are in addition to the phone sensor. In the Travelers IntelliDrive program, it's not needed.
JESSICA KEARNEY: And if you're in an Uber, how does that calculate if you're not actually driving yourself?
RYAN MCMAHON: Yeah, absolutely. And it works, by the way. So we have the ability to measure driver versus passenger, a number of heuristics that are doing that, patented algorithms that have been running on tens of millions of phones over a very long period of time, and it does incredibly well. I was just in an Uber here in New York City, where I am now, and my program didn't measure that drive. It immediately picked it up.
But, again, if it does, if there is ever a mistake, it has the ability, inside of the technology, to simply label it differently. But, overall, the technology is very sophisticated, the ability to understand how you're driving versus somebody else.
JESSICA KEARNEY: Yeah, it's fascinating. And that slide you showed earlier, just with all the sensors within a phone-- I believe it, but when you see it like that, it's quite the visual. Ryan, can you talk about how the appetite, maybe, for some of this technology has changed, maybe even specifically since the pandemic?
I know that we've seen, just generally, people kind of getting more comfortable in this digital space now since we've had to move so many things here. We are doing a webinar program due to some shifts since COVID. Can you talk about that trend and how people are interacting with these technologies?
RYAN MCMAHON: Yeah, I think it's a double-edged sword. So we saw distracted driving skyrocket almost immediately. I mean, it honestly is a head-shaker to know what happened. But it never came back down. So whatever happened early on, we saw that rise up.
At the same time, we've seen the adoption rate for the technology increase dramatically. We have a number of data points, like what Pete mentioned, of 50% increase year over year. We've seen carriers denote numbers that are in that range and higher.
And consumer sentiment continues to grow. Consumer sentiment grew, I think, close to 250% increased interest in telematics programs. And I think it mainly comes down to, again, the value proposition that's being offered to them. I think, ultimately, when a consumer sees an offer like saving 10% on insurance coverage in an environment where there are challenges of-- economic challenges overall, it looks, I think, attractive.
And I think the ability to match rates of risk, the ability to get personalized pricing and that you have the ability to control that, is very attractive, especially in the early days of the pandemic, where there was just a really major drop in mobility.
And I think the fact that technology is as easy to use and as transparent-- and, financially, it's really a win. It has provided tremendous growth, and we continue to see it happen month over month, really, since the start of the pandemic, but continuing even as these other trends are reversing overall and we find ourselves back in offices.
JESSICA KEARNEY: Yeah, that makes sense. It makes sense. So, Pete, I want to bring you in. If you are a Travelers customer, and you are enrolled in IntelliDrive, what is that experience like? What kind of immediate feedback are you getting?
And we're talking about the feedback loop and how it may help nudge safer driving and behaviors. If you're actually enrolled in that and it's on your phone, what is that experience like for you?
PETER GULBRANDSEN: Yeah, thanks, Jessica. I'm a bit biased, but it's pretty awesome. So you open up the app, and right away, you'll be able to see every trip that you made.
You'll see a virtual map. You can see events-- hard brake events, acceleration events-- that may have happened, distraction events. We've created some gamification as well. So you can get a little bit competitive with your family or friends if you want to distracted-free trips.
We've seen that as a really nice advancement in IntelliDrive 2.0. And after a few days, you can see your overall score. And so very quickly, you can see, holistically, how safe or risky you are and potentially where you may want to change some of your driving behavior.
JESSICA KEARNEY: That's great. And, Ryan, what do you think? I know that there's so much out there that we can do with the technology. There's so much advancement. What do you think are the limitations at this point? Where do you think it could go in the future? What might we learn in the future that maybe we don't know today?
RYAN MCMAHON: I think it's a really interesting question, Jessica. Yesterday, Pete and I were at the Insurance Institute for Highway Safety, talking about the transition from internal combustion vehicles to EVs and starting to look at the difference between how an individual drives an EV versus-- electric vehicle versus an internal combustion vehicle.
And you start to understand that there are fundamental differences in risk. There are fundamental differences in usage. And I think the better we are at understanding these complex risks, and the better we are to calculate across the spectrum-- telematics started, really, with hard braking. That's where everything started.
But what's happening at this point is the level of sensor, I would say, intelligence has grown so far that now we can get a much better, more granular understanding of what causes a crash. And it really is in everyone's best interest that the more that we understand what causes a crash, the more that we can then build in capabilities to reduce that, whether that's through incentives and pricing or incentives and rewards or other feedback methods.
I think that is really the key is increasing our ability to understand risk on a more granular basis. And I would say the real challenge is if you ask someone if they're a safe driver or not, you get all sorts of different answers. And there really are no safe drivers or not safe drivers, there're safe trips and unsafe trips. And it could just take one trip, and it could be anything from a fender-bender to disaster.
And the question is, how do you build in tools and capabilities to keep individuals vigilant? How do you build incentives that help people really improve themselves? And then, ultimately, for the insurance industry, how do you build pricing tools that allow you to be competitive over the long-term in an environment that is rapidly changing? And this COVID environment, or post-COVID environment, for risk perspective, is very different, very different from what it was in 2019. And that affects everyone that buys or sells insurance.
JESSICA KEARNEY: Yeah, that's great. And you mentioned in your opening remarks the 1 trillion data points, which is just very-- it's a lot to think about.
RYAN MCMAHON: It's a big number.
JESSICA KEARNEY: Yeah, so I want to turn to a few more questions on safety and then continue to getting some of the audience questions. But, Pete, I wanted to get to you. You've been a leader in Travelers' Every Second Matters distracted driving education program. We have been fortunate to have traveled with you all over the U.S. and Canada, doing these educational programs at universities and different communities.
Can you talk about distracted driving from the Travelers point of view and why we think it's so important?
PETER GULBRANDSEN: Yeah, thanks, Jessica. I miss those trips, those trips to universities. But they were a lot of fun, and I think, hopefully, pretty influential. So, yeah, we've learned a lot. I'll combine Every Second Matters with, certainly, the telematics offering that we have.
We know that 7% of trips for our customers are distracted, which is a lot. And about 70% of that is actually handling the phone-- so not handheld phone calls, but texting and manipulating the phone. And we know that it's increasing. We also know that we showed earlier it's extremely risky to be distracted.
From the Travelers Risk Index in 2022, there's a really interesting data point that 87% of people would be influenced by somebody in the car telling them to not use their phone while driving-- 87%. And, ultimately, we're all telling each other that we can be influenced by peer pressure. And then, if you ask them, will you do that? Will you actually ask somebody to not use their phone while driving?
And some really interesting stats come through. Forty-four percent say that they'll do that to a friend or family member. Eleven percent will do it to a colleague. And only 7% of the time will you do it to a rideshare driver.
And so it goes a little bit to the social stigma that we continuous-- we need to break the social stigma and not make it uncomfortable to ask people to drive more safely. And so that's probably the biggest thing I've learned is even into 2022, after all of the education and the other programs across the country, and better and better data and insights coming out from companies like Cambridge, we are still uncomfortable asking people to not drive distracted. And so, certainly, there's a call to action to get more comfortable-- please-- to do that.
RYAN MCMAHON: Unique data point on that-- if you go back and look at the data I showed on distracted driving, and you look at it and zoom in, there tends to be drops around holidays. And we tend to know that people are together in cars around holidays. So more-- the what and the why requires more research, certainly. And that's for, hopefully, academic research partners that are on today and others that are interested in continuing to further this and understanding the why here.
But I agree completely. And there's a number of organizations that are helping individuals, and children, by the way, speak up and interact with that. One I want to give a plug for is EndDD.org. Joel Feldman has done great work on this. Emily Stein of Safe Roads Alliance, they have a program that is designed specifically for, I think, elementary school age children to help their parents-- remind them to make sure they put their phone down when they're driving.
JESSICA KEARNEY: Yes, and on our part, the Travelers Institute is a member of the National Distracted Driving Coalition. And we're really pleased to be in this space. And through our Every Second Matters campaign, we'll continue.
And this program today is also being presented under our Every Second Matters campaign, given the large chunk on distraction that we're talking about today. So we're thrilled to be a part of the conversation.
Ryan, you mentioned something. I just wanted to pick up on this. You mentioned earlier a little bit about behavioral science.
And I know that CMT and those in the telematics space, this is something that this field of study is a great way to learn about what incentivizes people to actually change their behaviors. Can you share anything about what we know from that research and our partners in academia just about the timing of messages, the incentives, the penalties? What do we know there?
RYAN MCMAHON: Yeah, the most important thing-- so we've seen, I would say, two things that are interesting. There was a Wall Street Journal article that came out in June of last year, "How to Motivate Your Teen to Be a Safer Driver." And they highlighted a study by UPenn that was done to see if they could influence teen distracted driving.
Ultimately, they showed that rewards were able to reduce distracted driving minutes per drive hour 22%, and I think, upward as high as 30%. We've run a number of competitions. These have been done with cities. We've done it twice with Boston. We've done it with San Antonio, Los Angeles-- and Seattle, twice.
And in each one of those cases, we saw significant reductions of the most distracted drivers. The worst speeding offenders in these cases saw the biggest improvements. And we're talking about upwards of 30-40% reductions in these behaviors through feedback and incentives.
And probably the most interesting thing is just having drivers look at their trips. Just having individuals go back and look at their trips has a fundamental significant increase in safety improvement. So the tools-- listen, everyone that signs up for IntelliDrive, every single person that signs up for it, has an opportunity to understand their own risk.
And it could be you. It could be your children. It could be somebody else that shares the road with them that you care about that all of a sudden, that person that used to look at their phone while they drove, now they understand because they got the feedback through the app itself. They got the incentives through the app itself. Now they stopped that a little bit. Maybe they reduce it 5-, 10-, 15-, 30%.
I will tell you we ran a program with teenage drivers in Oklahoma during the pandemic. And we saw the bottom 25% of individuals improve their drive by 50%. And if you study this closely, which, of course, Travelers does, you understand how at-risk that population is to adverse impact from crashes.
And this is something we can do. This is actually something that we can do, and we've seen it work. So I'm pretty passionate about it. The people that work at CMT are. And it is amazing to work with professionals like you guys here, too, to be able to fundamentally change our roads and the outcomes around us.
JESSICA KEARNEY: Thank you. Thank you for that. I want to do some rapid-fire audience questions because we're almost at the top of the hour here. Amber Bowie asks, "Would love some ways, different ways, to explain the benefits of telematics to clients." I know we've covered some of them, but any final thoughts there, Ryan or Pete?
PETER GULBRANDSEN: Yeah, I can start. I always start with the financial incentives, which are quite large for the industry. It does vary carrier to carrier, but typically in the 10% range at enrollment and then up to 30-, 40%, typically, on renewal for safe drivers. So I'd start there.
The education is so important. We've been harping on that and that education and awareness. And the social impact, I think, is something we probably could lean in on more from a sales perspective. Those are probably the two key ones. Ryan, anything else you'd add?
RYAN MCMAHON: Yeah, you get to control your costs. I think there's very few things that you have to buy, so to speak, that you get the opportunity to fundamentally affect the outcome. And it's not just the savings upfront. It's ultimately the savings down the road.
So I think that becomes critical, especially as the core costs that go into to being able to offer insurance increase with all sorts of different challenges in an environment where, listen, if there's a 35% increase in distracted driving and a 16-year high in roadway fatalities, we all pay for that. And having the ability to control your own costs is huge. And I think it's amazing that this is transparent, and you can see exactly how it impacts you.
And, ultimately, I think, at the end of the day, if you can become a safer driver, that's you, right? You are the only person that's going to look out for your own safe driving. This is an opportunity for you to do it and control it.
PETER GULBRANDSEN: Maybe just one last comment-- I think that it sounds almost too simple. But simply offer it. Don't assume your customers don't want it. That's probably the biggest hurdle we see, typically, with agents and brokers is they assume their customers don't want it. Just let them choose, and I think you'll see a much higher adoption rate.
RYAN MCMAHON: I totally agree with that. I think the most recent-- I saw something from JD Power yesterday. They said that, essentially, the main gap right now is just individuals have not been offered. And, listen, this technology has come a heck of a long way.
The fact that there was a battery question-- I love those kind of questions. It's just, again, vestiges of early iterations of the technology. The technology is really mature now. It's used every single state across the country in one way, shape or form.
And it's being used across the different industries. And it is incredibly mature and ready for prime time-- so good for your customers.
JESSICA KEARNEY: Well, listen, Ryan, Pete, thank you so much for your time today. We, unfortunately, are at the top of the hour. I feel like we could go for another two hours here. We had so many questions coming in live from the audience.
Thank you both for your time and your insights for the technology perspective, the insurance perspective, and importantly, the safety perspective. For those of you joining on the line today, we'll send out a replay in the next week or so. So watch out for that on your email inbox.
And I just want to take a moment to preview some of the other programs that we have coming up on Wednesdays with Woodward. So we hope you'll join us.
(DESCRIPTION)
Slide, Upcoming Webinars. Register, travelers institute dot org.
(SPEECH)
On June 1, which is the start of the Atlantic hurricane season, we're going to have "Storm Warning: Managing the Risk of Increasing Hurricane Catastrophes." We'll look at all things, hurricane modeling, forecasting, and importantly, risk mitigation there for this hurricane season.
On June 8, we'll have a cybersecurity program on how you build a cyber incident response plan. So don't miss that. That will be very tactical.
And then on, June 29, we're going to look at-- and this is a big issue-- "The Exponential Rise of Nuclear Verdicts." So please mark your calendars and register. We put links for those in the chat. You can register also on our website at travelersinstitute.org.
(DESCRIPTION)
Slide, Watch replays, travelers institute dot org, Connect, Joan Kois Woodward, Take our survey, link in chat. hashtag Wednesdays with Woodward. 
(SPEECH)
And if you haven't already, please take a moment and answer our survey questions in the chat for our survey link. So thank you again for joining us, and have a great afternoon. Thank you.
[MUSIC PLAYING]
(DESCRIPTION)
Logo, Travelers Institute, Travelers, travelers institute dot org.
Speakers
Host/Moderator
Join Our Email List
Get on the list to receive program invitations, replays and more.
SIGN UP NOW