Cybersecurity Playbook: Creating your checklist
December 1, 2021
Webinar
This cybersecurity education program is proudly presented as part of the Travelers Institute's Cyber: Prepare, Prevent, Mitigate, Restore® initiative, which promotes dialogue and education to help leaders prepare for and respond to cyber incidents.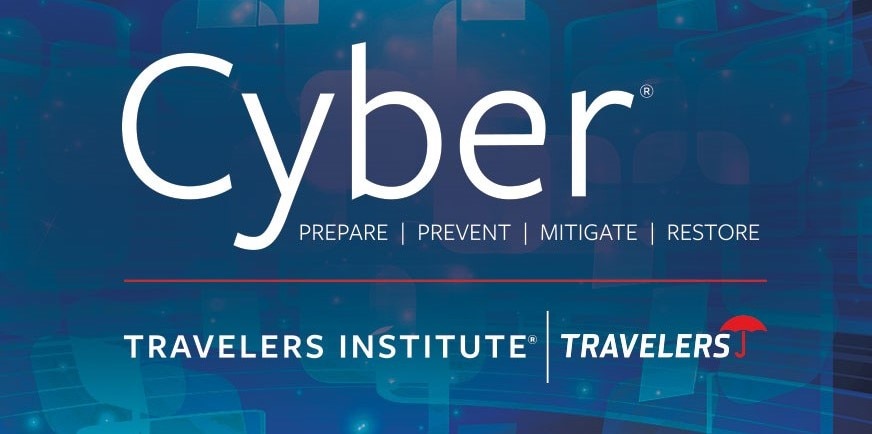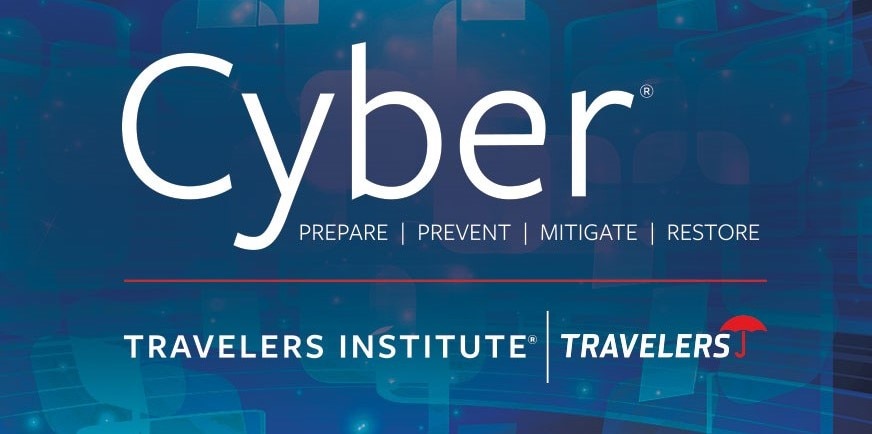 After a record-breaking turnout for our cybersecurity webinar in October, Travelers' Jeff Klenk returned to Wednesdays with Woodward to continue responding to your pressing questions. The 2021 Travelers Risk Index showed that cyber threats are again the number one business concern, outpacing medical cost inflation, economic uncertainty and attracting and retaining talent. Still, less than half of business leaders have adopted basic preventive measures, such as multifactor authentication. Jeff joined host Joan Woodward and leading cyber breach coach Jennifer Coughlin for an hour of actionable insights regarding the top things businesses can do today to boost their cybersecurity.

Did you miss our October 6th cybersecurity webinar? Watch the replay here.
Watch the Replay
Summary
What did we learn? Here are the top takeaways from Cybersecurity Playbook: Creating Your Checklist.
Being prepared is (still) the best defense against cybersecurity threats. "It's not just one thing, and even small and midsize companies can effectively do this in a cost-effective way," said Jeff Klenk, President, Bond & Specialty Insurance, at Travelers. Five basic steps are:
Have an incident response plan

 

that's easy to implement

 

–

 

"If it's not a living, breathing document that you actually understand and that your team understands, then you're in trouble," Klenk cautioned.
Securely back up your data

 

–

 

Jennifer Coughlin, Founding Partner at Mullen Coughlin, advised following the 3-2-1 rule: "Three copies of backups, in two different locations, one of which is offline." This strategy, Klenk added, helps ensure "a lack of leverage the bad guys will have on you at the time they're demanding money."
Implement multifactor authentication (MFA)

 

–

 

Klenk emphasized this as a key step, and an underwriting area to which Travelers has turned much attention. "We're big believers in it," he said, citing Microsoft data confirming that having MFA in place could block as many as 99.9% of breaches. "We're really looking for MFA to be in place in order for us to feel comfortable with the risk," he said.
Patch and update software regularly

 

–

 

"If you haven't taken the updates, there're a lot of threat vectors that are open," noted Klenk.
Use Endpoint Detection & Response (EDR) software -

 

"This will help you see when somebody is pinging your system or looking and finding ways to get in," Klenk explained.
Businesses are underinsured against cybercrime. According to the Travelers Risk Index, only 56% of businesses polled have cyber insurance policies. Klenk noted that "insurance is not just about the dollar payments in the event you have to pay a ransom," but rather it is the expert services provided in the event of an attack that are most valuable.
"Education and awareness are the most important things that we need to do," said Klenk. He urged the insurance industry to take a more active role in helping businesses better understand cybercrime risk -- including demonstrating why it is critical to abandon the "It won't happen to me" mindset, as well as how investments in systems and services that protect against cyber threats far outweigh the costs associated with an actual attack. Coughlin outlined how understanding the incident response process is also key. And if an incident does occur, she emphasized the need to see it as a learning opportunity. "If you just pay the ransom and don't take the time to understand how the event happened, how they were able to gain access to your system, to understand the nature and scope of the incident and take the steps necessary to further secure your system, you are more likely to be a victim again."
Cybercrime is a "dynamic threat" that demands a dynamic, cross-sector response. "The government is very much invested and interested in ransomware events and in how victim organizations are responding," noted Coughlin, before highlighting the latest federal regulatory guidance. Klenk championed cooperation between the insurance industry and the federal government, too. Optimistic about momentum in the fight against cybercrime, he concluded: "We really hope we can capitalize on the moment. That we're seizing the opportunity and the energy that exist inside both the government and in the private sector to move things forward."

Presented by the Travelers Institute, the  American Property Casualty Insurance Association (APCIA), the Risk and Uncertainty Management Center at the University of South Carolina's Darla Moore School of Business and the Master's in Financial Technology (FinTech) Program at the University of Connecticut School of Business. 
Speakers
Host
Join Our Email List
Get on the list to receive program invitations, replays and more.
SIGN UP NOW