Employee Spotlight: Marianne Vanech


Hooked on Helping at the Travelers Championship
Volunteering has been an integral part of Marianne Vanech's life for more than three decades. And a few years after starting at Travelers in 2009, she decided to volunteer at the Travelers Championship. Marianne says that she was impressed that 100% of net proceeds go to local charities. "For me, that was the biggest draw. Also, it seemed like a fun way to give back."
After her first shift at the tournament, Marianne was hooked. She has volunteered in different roles over the years, helping with everything from the player shuttle to the volunteer experience.
"The Travelers Championship would not run without its volunteers, which is why it's so important to get involved," says Marianne. "For me, volunteering is not just about donating my time. I also want to show others how important this work is and how enjoyable it is, too."
She concludes, "I love being a part of something that does so much good on many levels."
More Employee Spotlights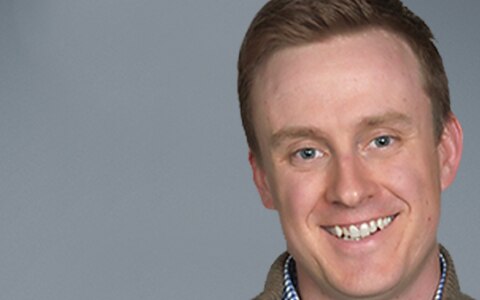 Andy Darvell uses his career experience and insight as a former mentee at BestPrep to pair employees with students eager to learn about business.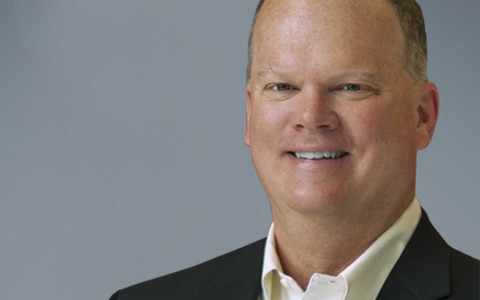 Mike Stafford has two big passions: building things and helping others. See how he has combined them in his volunteer work at Travelers.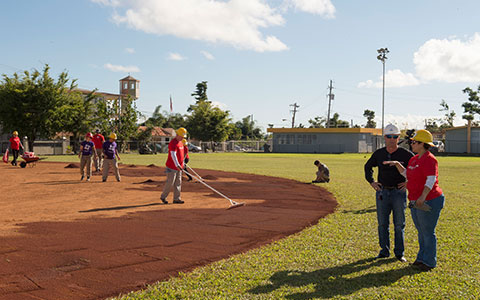 Following the devastation of Hurricane Maria, Travelers stepped up to the plate in more ways than one to help bring play back to the kids of Yabucoa, Puerto Rico.