Organized Fraud Detector Earns Prestigious Gartner Eye on Innovation Award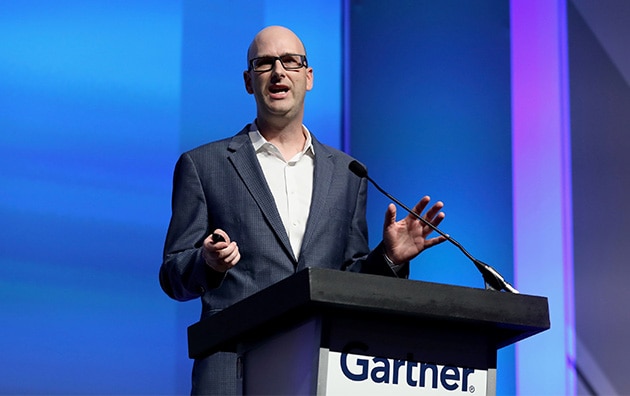 Travelers has won the 2022 Gartner Eye on Innovation Award for Financial Services for its Organized Fraud Detector, which was created to identify claim fraud and significantly speed up investigations. This is Travelers' second such award, announced at the Gartner IT Symposium/Xpo™, which recognizes financial services companies for their innovative use of technology to drive best-in-class initiatives. 
Organized claim fraud is a $300 billion problem for the United States1, driving up medical costs and insurance. But it also harms vulnerable people. 
A recent fraud case served as a key driver for Travelers to create the Organized Fraud Detector. In New York City, between 2013 and 2018, a group of doctors, lawyers and specialists recruited people who were homeless to stage slip-and-fall accidents and then sue property owners where the preplanned injuries took place. To rack up the damages, the victims were coerced into undergoing unnecessary surgeries. They were given only $1,000 each after the operations – while those masterminding the fraudulent scheme took a $30 million payout. (This narrative relates to an open federal criminal prosecution.)
Uncovering this criminal ring was a lengthy manual process, which took about three years to complete. 
That's why we created the Organized Fraud Detector, which speeds up the process, quickly detecting fraud that's enabled through complicated social networks. Using a graph database, we identify connections across claims, medical providers, lawyers and insurers involved in a given fraud case – up to a thousand times faster than through a relational database. To make sense of these complicated networks, we top them with a Graph Neural Network model, which uses highly parameterized deep learning algorithms to sift through the data for suspicious participants and connections. 
Mojgan Lefebvre, Travelers Executive Vice President and Chief Technology & Operations Officer, said, "It's an honor to receive this prestigious award from Gartner. Our team developed this innovative solution as part of what we call the Travelers Promise: To take care of our customers, communities and each other, and in this case, we're doing that through harnessing technology to make a difference." 
Erik Roen, Senior Vice President and CIO for Claim Technology and Claim Business Intelligence and Analytics at Travelers, oversees the team that created the winning solution. He said, "The Organized Fraud Detector is a great example of how we deliver solutions to complex challenges. I'm proud of the team for conceptualizing and architecting this capability thoughtfully, while engaging key players across Travelers to bring it to life through combining in-house and third-party applications." 
This is our second Gartner Eye on Innovation Award, following our Wildfire Loss Detector win in 2019. 
Read Gartner's press release to learn more.
More Technology & Analytics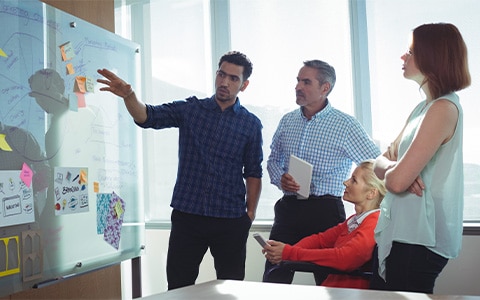 Through the Agile framework, Travelers employees are empowered to create and iterate the best digital-first solutions for our customers. Learn about Agile in action at Travelers.
At Travelers, delivering digital-first solutions means keeping the customer in mind every step of the way. Learn more about our improved MyTravelers mobile app.
Learn more about Travelers' employee driven patents such as HomeSafe, Cargo Theft App, Wildfire Defender and more.