Travelers Technology
Technology, data and advanced analytics are a distinct competitive advantage for Travelers. Persistent agile teams built across functions leverage our strengths as one team. With a focus on business outcomes, our technologists develop customer-oriented solutions that enable faster decision-making and speed to market.
A Focus on Innovation
Travelers harnesses technologies like artificial intelligence (AI), machine learning, Blockchain, cloud and others to enable new products and services. We're continually expanding digital interaction channels and self-service options to keep pace with the rapidly changing needs of customers, agents and brokers. As we work to modernize and simplify our business processes, we're delivering a steady stream of innovative technology solutions that have delivered 60 patents (so far) for Travelers.
Accelerating Our Pace
A flexible technology foundation and architecture are critical to keeping up with the accelerating pace of business today. With a guiding premise of "Common as Possible, Unique as Necessary," we invest once and leverage extensively, working with cloud-based solutions, microservices and open-source technologies. A mix of market-leading packages and InsurTech solutions allows us to develop proprietary solutions that differentiate us.
Careers in Technology & Analytics
The Travelers Technology team invites people to bring their best selves to work. We're a diverse community that works together to design solutions for customer challenges.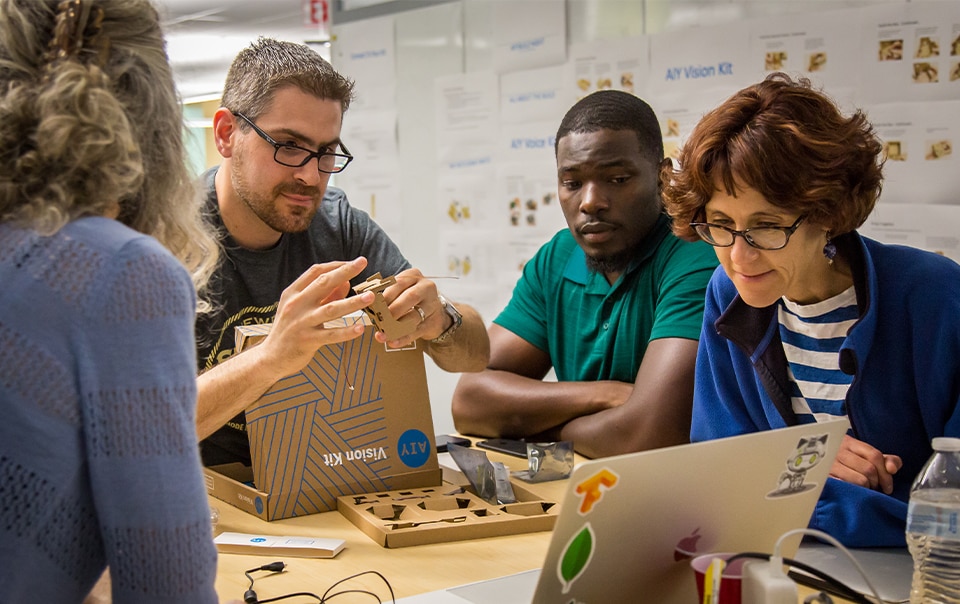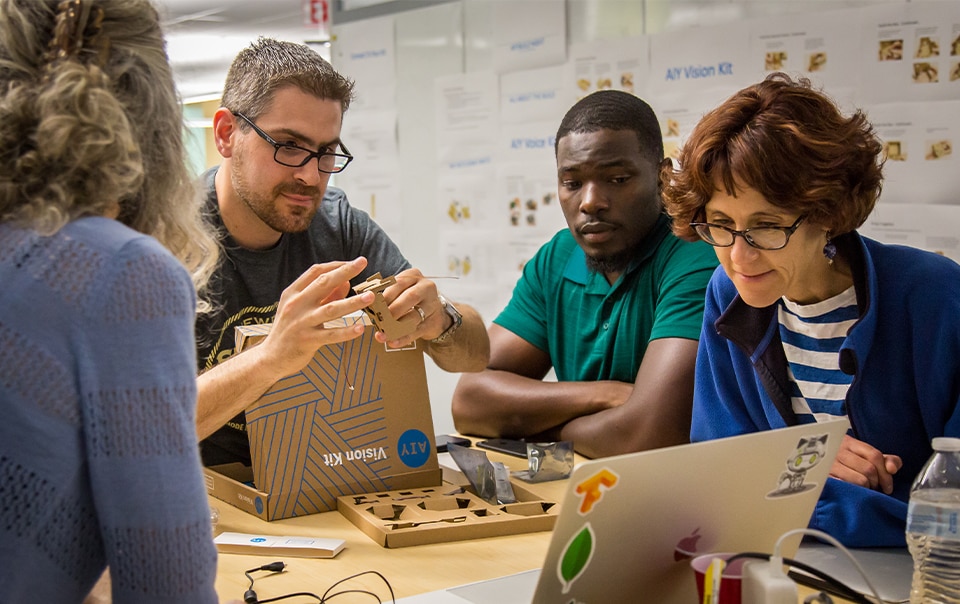 Leveraging Our Data
We apply advanced AI, machine learning and geospatial technology to extract actionable insights from unstructured data, such as aerial imagery, drone videos, millions of medical bills, billions of claim notes and thousands of hours of customer conversations. These insights help transform our business by sharpening our advantage in risk selection and segmentation – while also creating great experiences for our customers and agents, and improving overall efficiency across the enterprise.
Focus Areas and Technologies
At Travelers, we underscore the importance of modernizing and simplifying our business processes, and we deliver a steady stream of innovative technology solutions. In accelerating our journey to the public cloud, we are modernizing our architecture, advancing cybersecurity excellence and fortifying our data foundation.
Here are some of the technologies we use:
React

Node.js

AWS

.NET Core

Python

MongoDB
More Technology
Our inclusive culture attracts diverse talent, which is imperative for developing innovative solutions that make a difference in the lives of our customers, agents, brokers, communities and each other.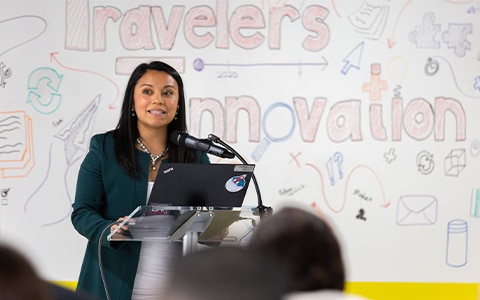 Once you join the Travelers team, there are many opportunities to move across different areas of the organization to gain diverse experiences.